19 Oct

iPrep Play & Learn Center CDO: A Play-Based Learning Center For Kids To Be Kindergarten Ready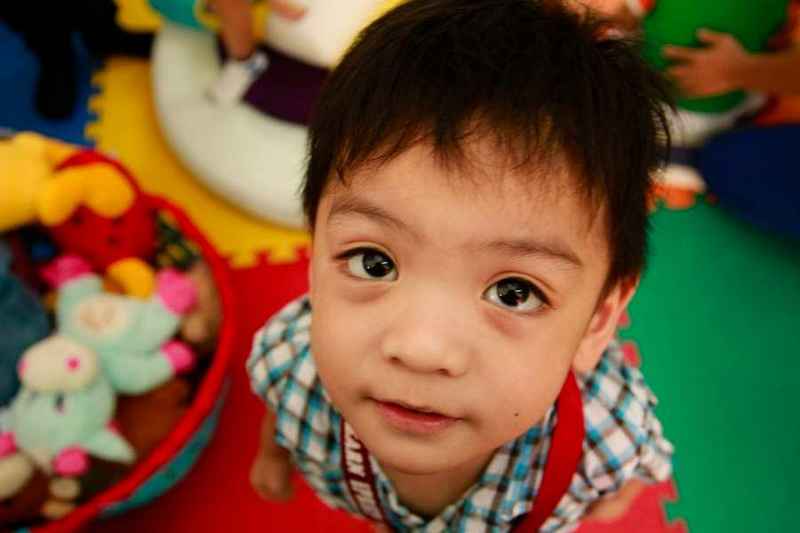 Nowadays, we need to do hard work in order to keep up in living. And most of our jobs require us to go out from our homes. When with a family, of course, we can't bring with us our kids to work, thus, we need to leave them at home. This kind of scenario sometimes makes us worry, most especially among mothers, for not being able to monitor our kids. With them being young at age, they are more prone to danger and definitely, that's a nightmare to us.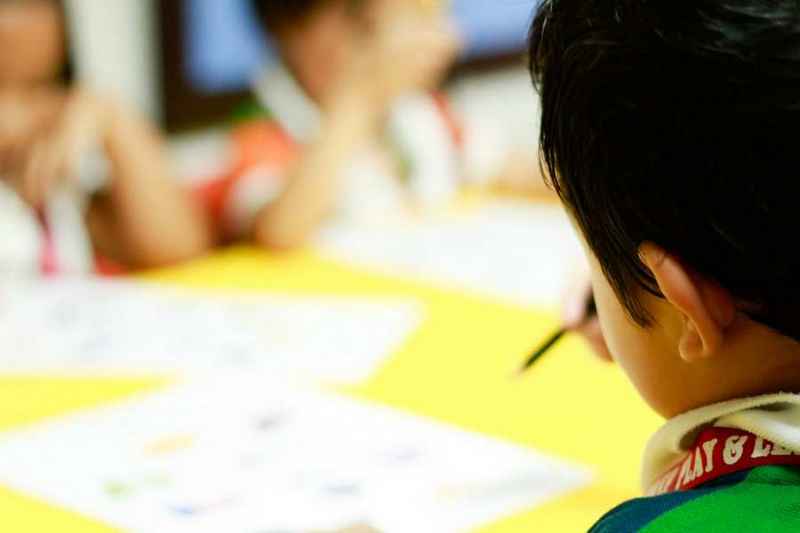 Also, sometimes we do struggle at teaching our kids for them to be ready for actual schooling. And as parents, aside from taking care of them, we have many other things to do.
Know that there is this center in Cagayan de Oro which is highly recommended in providing the solution to the aforementioned problems among parents called iPrep Play & Learn Center.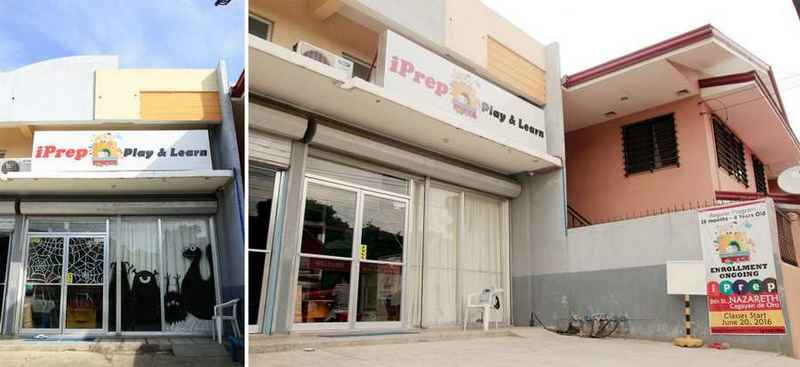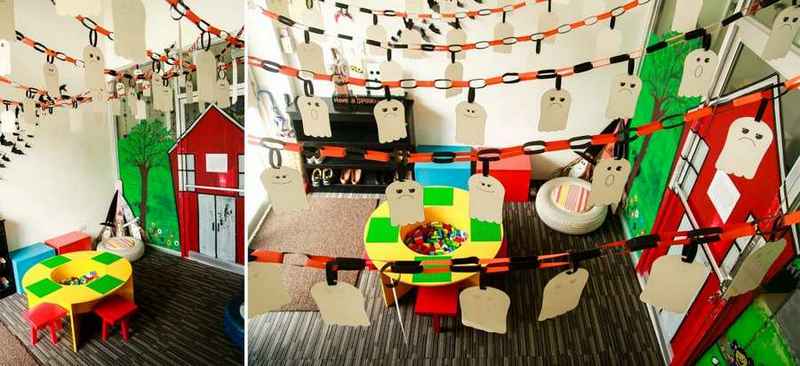 About iPrep
iPrep Play & Learn is a learning center designed to provide an avenue for kids where they can learn through playing, enabling them to be kindergarten ready.
The name was coined from combining "i" which means integrated, synonymous to the word complete, and "PREP" which means preparatory. Thus, forming iPREP which means INTEGRATED PREPARATORY play and learn center that offers independent purposeful play, and interactive learning activities that will make children ready for Kindergarten. Definitely, an ideal place for parents where they can leave their children should the need arise.
iPrep Play & Learn is being headed by Academic Director Maria Kristine M. Lasque, a graduate of Bachelor of Science in Physical Therapy at Liceo de Cagayan University in 1999. 50% Batanguena and 50% Bulacena but 100% Kagay-anon, born and raised in Cagayan de Oro. She took masters in Management Major in Educational Management XU-IDEA Program in the year 2002-2004, then took Professional Education at MUST in 2004-2005. In the long run, she served 17 years as a school teacher and 9 years as a school principal.
iPrep's goal, mission and vision are as follows:
GOAL
We make sure that the 6 languages ( I  play. I think. I solve. I create. I Question. I learn.) of children are fully expressed!

MISSION
We aim to build a lifetime love of learning and a sound educational foundation.



VISION
A joyful child ready for kindergarten!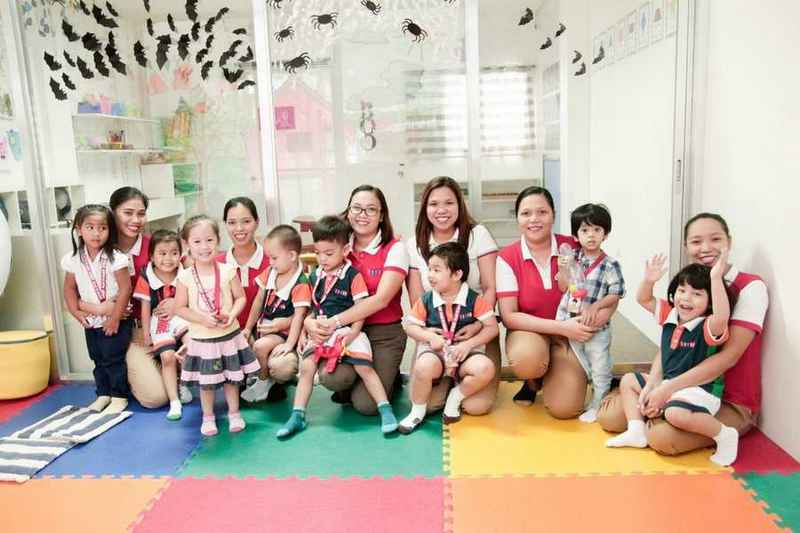 iPREP and its History
It all started when there was an absence of such services that iPREP provides in the city. It also happened that the administrators became mothers. True that when motherhood strikes among women, they tend to think about everything that could work best for their children. Even question about, "Is home the only place where children can learn?"
More when parents also work and being not at home, they tend to worry about their children who was left at home. They tend to worry about the number of hours their children spend in watching television, of which all parents can really relate.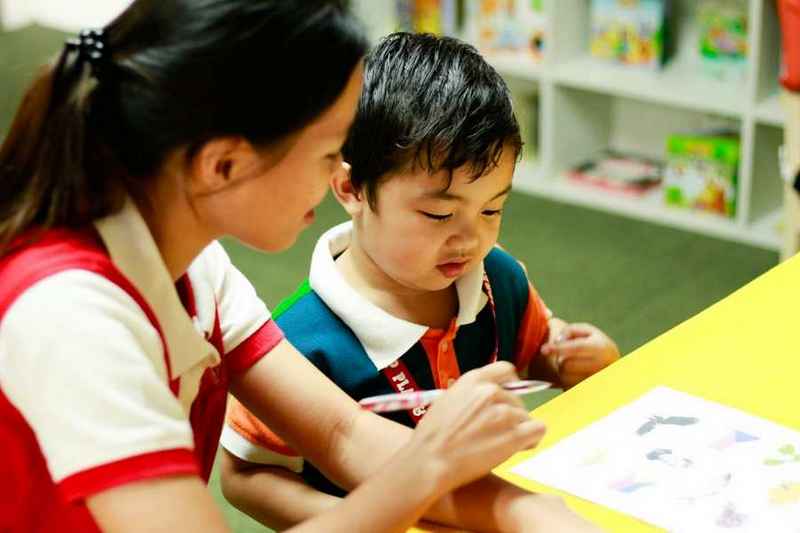 The administrators then realized that there is no actual center in the city that offers the kind of services that they had in mind, and as fueled by their passion in teaching, playing and designing activities for kids, they decided to open iPREP Play & Learn.
The center has been around for 3 years already. Officially started in 2013 serving the uptown Carmen for 2 years, then moved to Nazareth just this year, 2016.


Setting up the physical structure and the formulation of the programs and activities were quite easy, for according to Ms. K,
"I think when you know what you want from the very start, everything is just easy."
… and that letting parents know about the existence of iPrep was rather the difficult part, especially, during their first 2 years of operation when iPrep was formerly located in an exclusive subdivision where there were a lot of restrictions provided by the homeowners. Adding that the most challenging part is to design activities that will cater to all diverse kids. Consider that in a traditional school, teachers can make lesson plans in just an hour or two, however, in iPrep, it takes 4-5 days to finish a week long PLP (play & learn plan) for with every activity, each child's learning style is taken into consideration. This assures parents and the teachers that each of the children is actually learning regardless of their style of learning.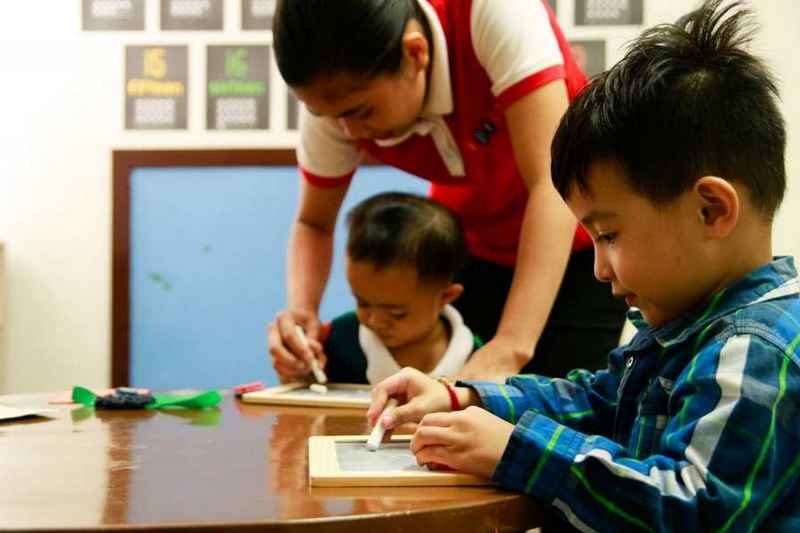 iPrep Features
iPrep houses 3 rooms they call "centers" namely the Integrated Language Arts, Arts & Numbers Center, and the Play & Music Center.
The

Integrated Language Arts Center

is an engaging area where the child exposes himself to the basics of reading and writing through books, iPads and other  academic and language manipulatives and activities



The Arts & Numbers Center

is an exploratory area where children can develop their creativeness and critical thinking more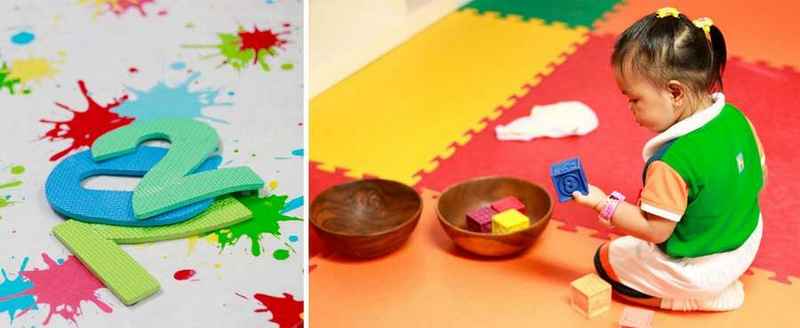 The Play & Music Center

is an exciting area where children can develop more values through guided and free play, singing and socializing with each other.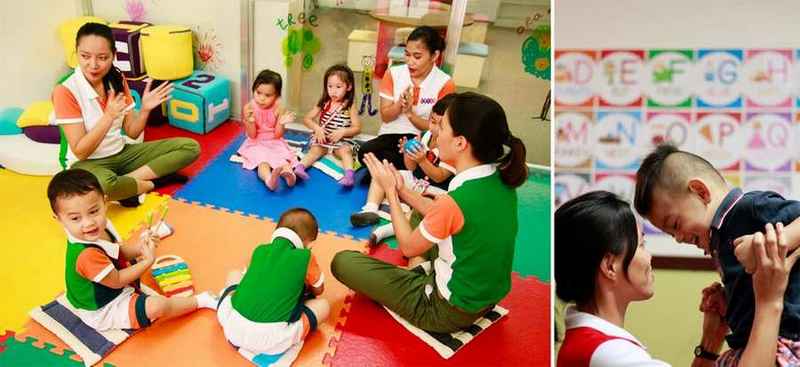 The aforementioned centers were named from the programs, Integrated Language Arts, Arts & Numbers Center, and Play & Music Center, of which iPrep specializes in. They are handled by professional teachers who got degrees in Special Education or Early Childhood Education and are trained in music fundamentals, child care, and first aid.
With the recognition of all children being unique who learn at different rates and in different ways, iPrep is equipped with a variety of teaching methods and strategies. And since children learn through play, iPrep provides a diverse program that is play-based, child-centered with hands-on exploration.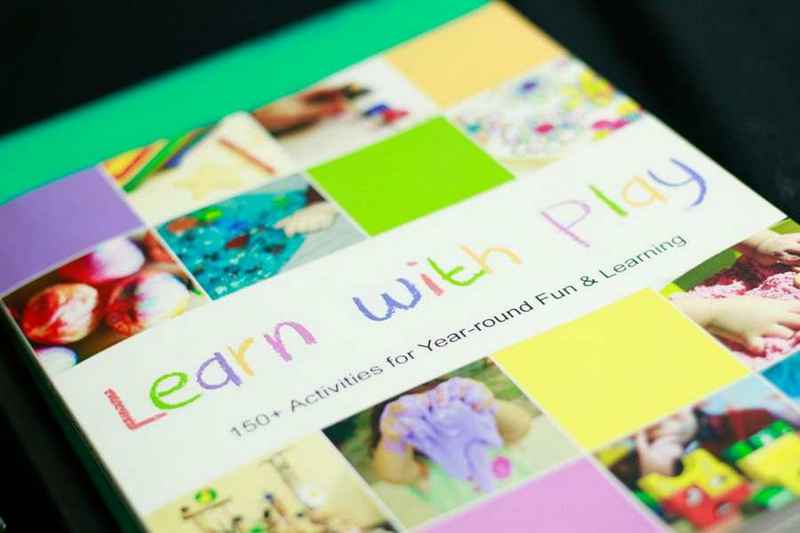 Currently, iPrep has 7 personnel composed of 4 misses (teachers), 1 additional Saturday miss, 1 admin officer and 1 guard.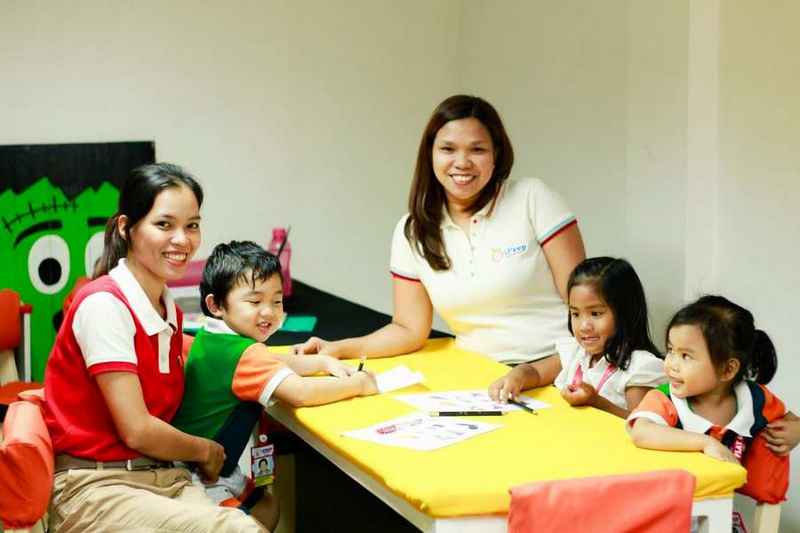 The play & learn center also features Drop & Go Services which is perfect for working or busy parents who have no caregiver (yaya, guardian) to look after their little ones while they attend work, meetings, appointments, lunch dates or spend time with friends , ate the gym or salon, buy groceries or do shopping. They can drop their children to iPrep, and compared to those that are in malls where children are being left only to play with themselves or with other children without adult supervision, iPrep's Drop & Go provides assurance that their children are safe and will actually have fun learning while they are away.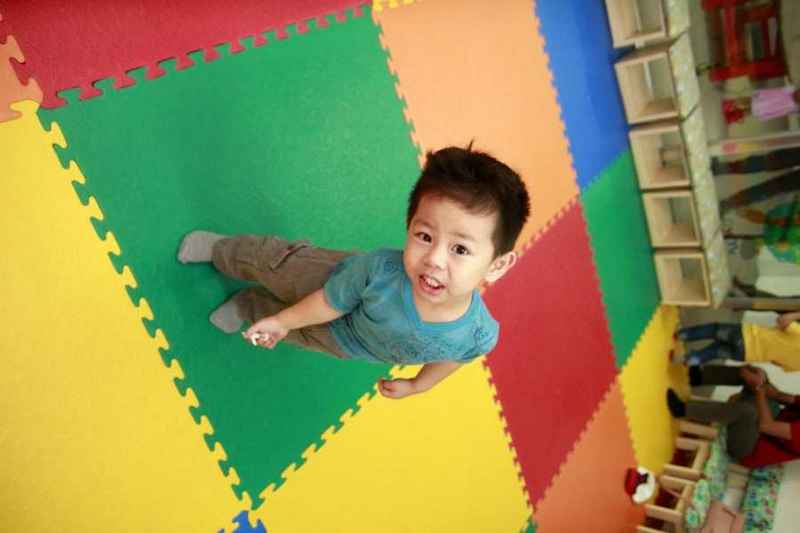 Drop & Go is also the program perfect for those parents who are still unsure as to how their little ones adjust to a regular school schedule. So they can just have their children drop in for an hour or two just to familiarize with "school set up" and see how their children fit in iPrep's environment.
Admission in iPrep
Kids in iPrep are divided into 3 age groups namely Tods (18 months to 2 years old), Twos (2-3 years old) and Beginners (3-4 years old). Each group then has a maximum of 8 kids which are to spend 3 hours per day. Old fashioned "bring your own baon" is being practiced in iPrep, however, they provide a free flowing purified water. And to ensure the wellness of the kids, iPrep uses natural products such as sanitizers, hand wash, surface cleaners, and room sprays.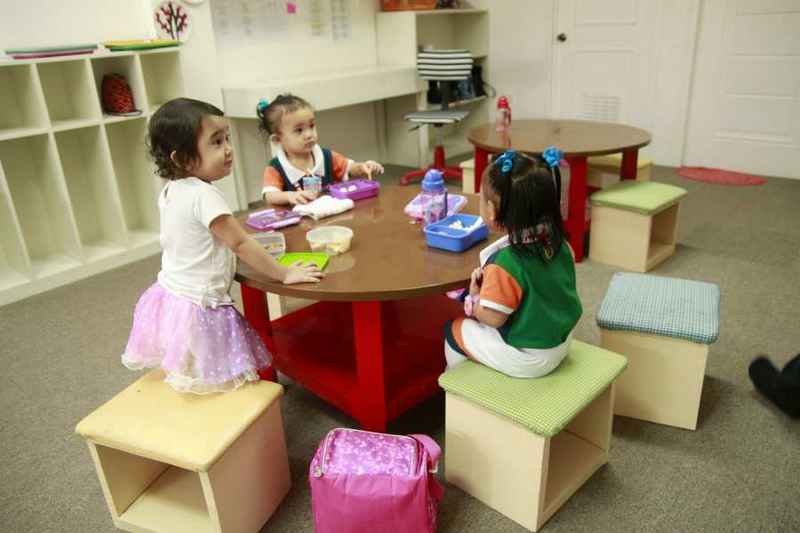 Based on iPrep enrollment records, there are overwhelmingly a lot of students in mid-June to the 1st-2nd week of July. But since registration in the center is year-round, admission of enrollees continue until the present, thus, every month is an overwhelming month for iPrep.
iPrep accepts enrollees with disabilities as long as there is a provided recommendation that they are fit for iPrep and have their respective shadow teacher.
With iPrep's accessible location, they don't have a school bus service of which they deem not that necessary.
iPrep's Uniqueness
In no particular order,
iPrep gives parents a particular contradiction: INEXPENSIVE RATE – BEST FACILITIES
iPrep has Saturday Program which is the first and only in Cagayan de Oro right now.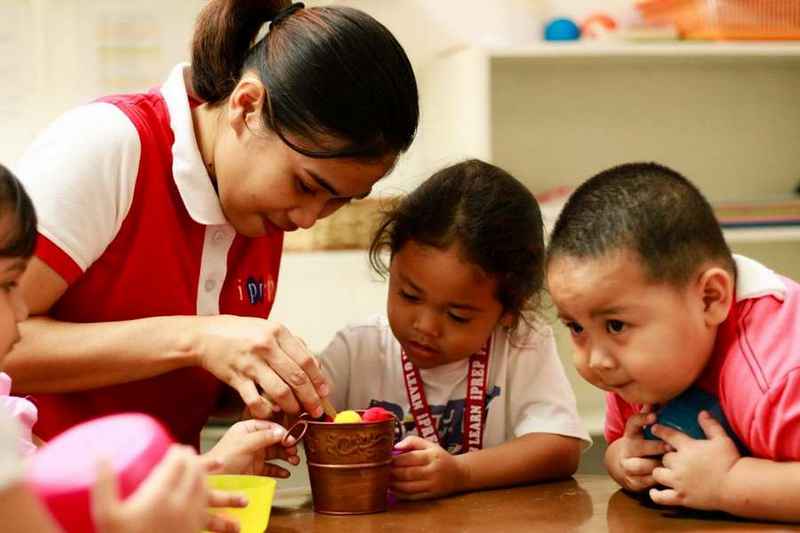 The enrollment (registration) is YEAR ROUND. Meaning, parents can register their children as early as June or as late as December!
iPrep strictly follow child:teacher ratio of 8 is to 1. So when a particular class is filled up, new enrollees won't be accepted for that particular class. Just like their current Beginners Saturday program – am and pm session – both are already filled up, however, families can enlist their children to iPrep's waitlist. The reason for this is for each of the children to be given the attention they deserve.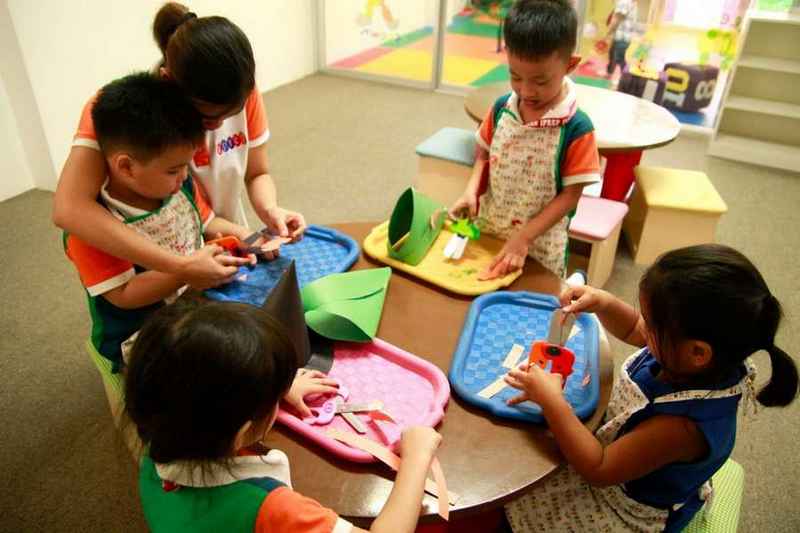 All iPrep's staff members are CPR and First Aid Red Cross certified and trained to handle emergencies. This is an added assurance to parents of the safety of their children when with iPrep.
iPrep's curriculum is play based, very interactive and fun; so you won't see the iPreppers sitting down the whole session with pencil and paper with a teacher writing on the blackboard.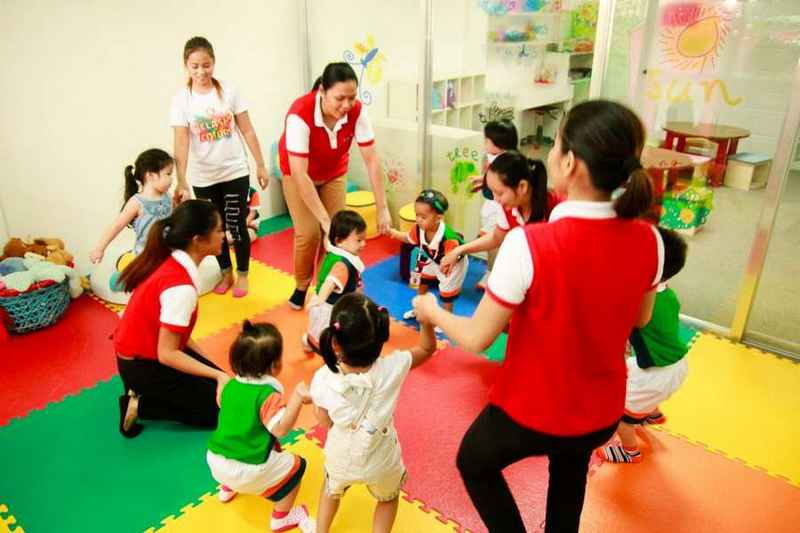 The iPrep's setup. Once you enter the center, you'll know what iPrep and its services are all about.
iPrep's Contact Details and More Info
Interested to avail their services? Know their rates by visiting their location which is at the 8th Street, Nazareth, Cagayan de Oro, contact them via landline at 088-8806550 or via mobile at 09274165190, send them an email at iprepplayandlearn@yahoo.com
You can also reach out to them socially via Facebook at www.facebook.com/iprepplayandlearn or Instagram at @iprepplayandlearn. Their official website is currently being made and is expected to be up by December of this year.
For the meantime, they only accept cash and check payments.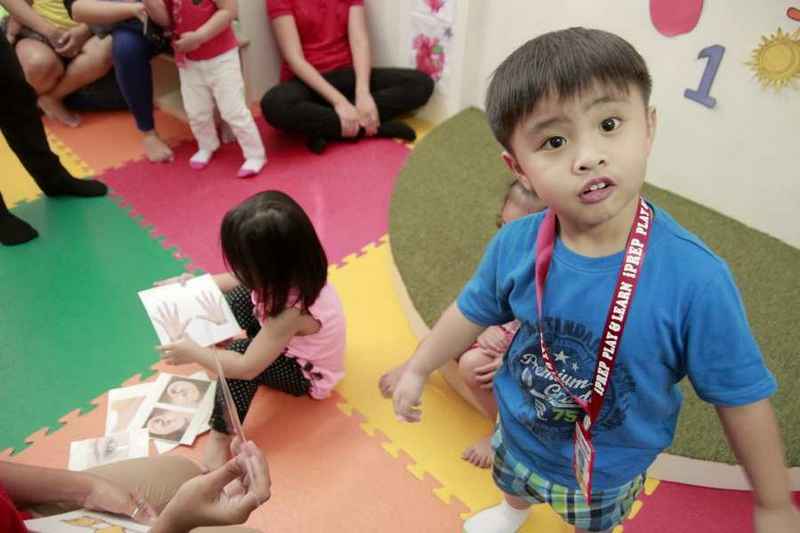 Currently, iPrep is accepting registration for the 2nd term of their program with parents to only pay half of the miscellaneous fee. The said 2nd term will begin on November 5, 2016.
To follow, iPrep is developing a Summer Program which is going to be launched by February next year.
iPrep is going to open two (2) more centers soon hoping that residents from the east will get ready for the center's Gusa branch opening this December 2016, and families who think Capistrano is more accessible for them, iPrep for Twos will open come December as well.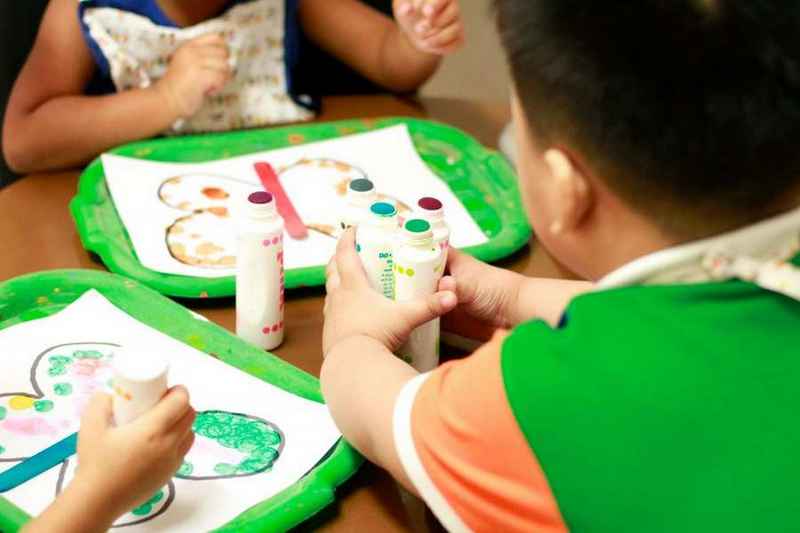 In the works are the Manila branch and another in the Visayas.
iPrep Milestones
According to iPrep, their completers who are now enrolled in regular and formal schools and doing so well in their kindergarten classes is a milestone, adding that last school year's enrollment compared to this year is a milestone too. They are proud that they are now open for franchising after a handful of entrepreneurs from outside Cagayan de Oro touched base with them.
"To parents, registration is ongoing for our program's 2nd term covering November to March. Then we are already filling up slot reservations for our Gusa and Capistrano Centers which will open this January. So to families interested to register their children with us, whether in Nazareth or in our two (2) soon-to-open centers, we invite you to register your children now or reserve a slot for them because slots, especially for the twos (2-3 years old) & beginners (3-4 years old), quickly fill up in both the Regular and Saturday Programs.

Entrust your children to us. iPrep is a super growing community of joyful children ages 18months to 4 years old that you might want your little one to be counted in!"

~iPrep Play and Learn Center