01 Jul

Israel Still Looking For Homebased Caregivers, Salary: P79,000 Per Month

Mga higala! The Israeli government is still looking for Homebased Caregivers! Apply now!

Qualified applicants will have a gross monthly minimum wage of around 5300 Israeli shekels which is now around P79,766.

Interested? Just register with either of the following links:

You will then need to personally submit the documents indicated below at the nearest POEA Office (fastened in a folder and properly labeled with RFS number, Applicant's Name, Position Applied for, Country of Destination, and E-registration Number).
SALARY AND BENEFITS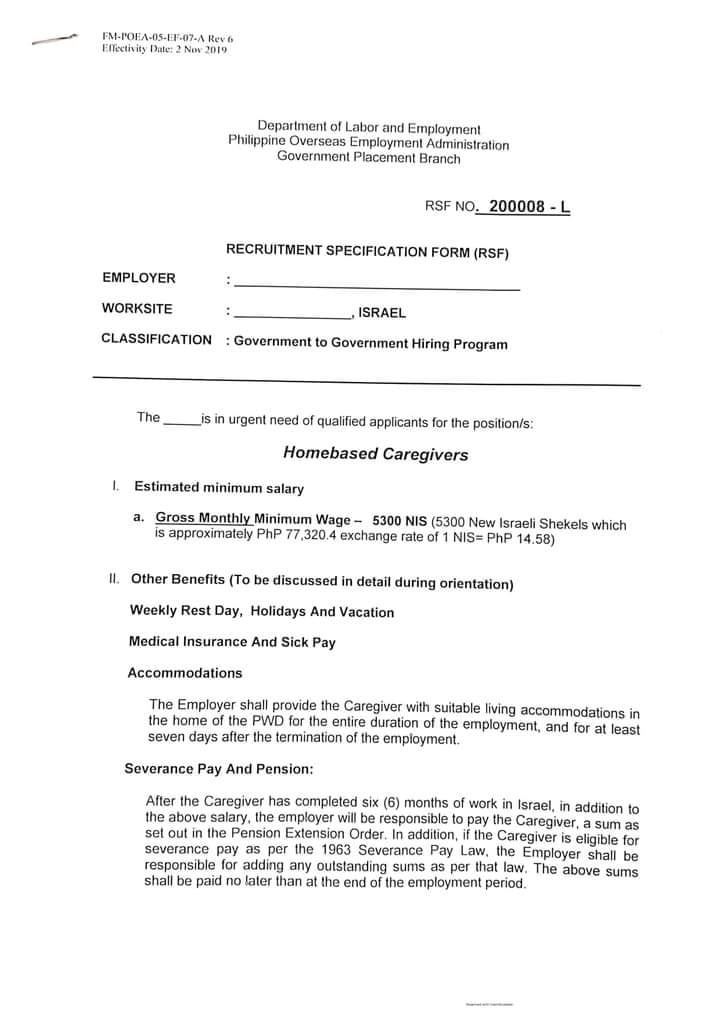 (As of July 1, 2021, 1 Israeli New Shekel is now 15.05 pesos.)
QUALIFICATIONS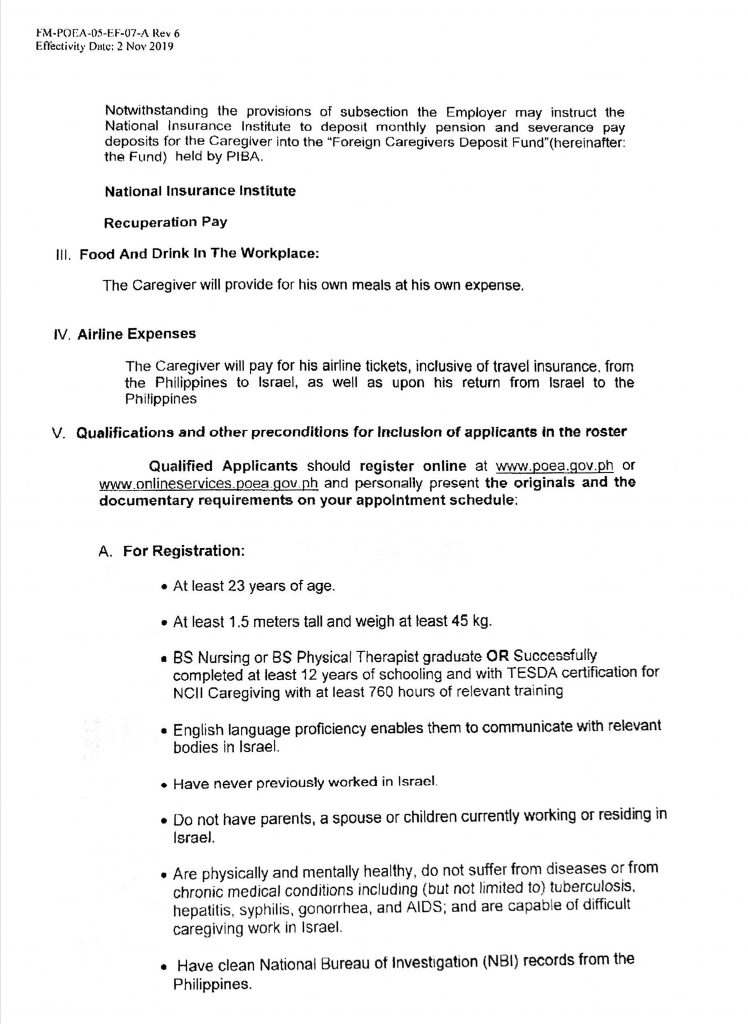 DOCUMENTARY REQUIREMENTS & RECRUITMENT PROCESS
OTHERS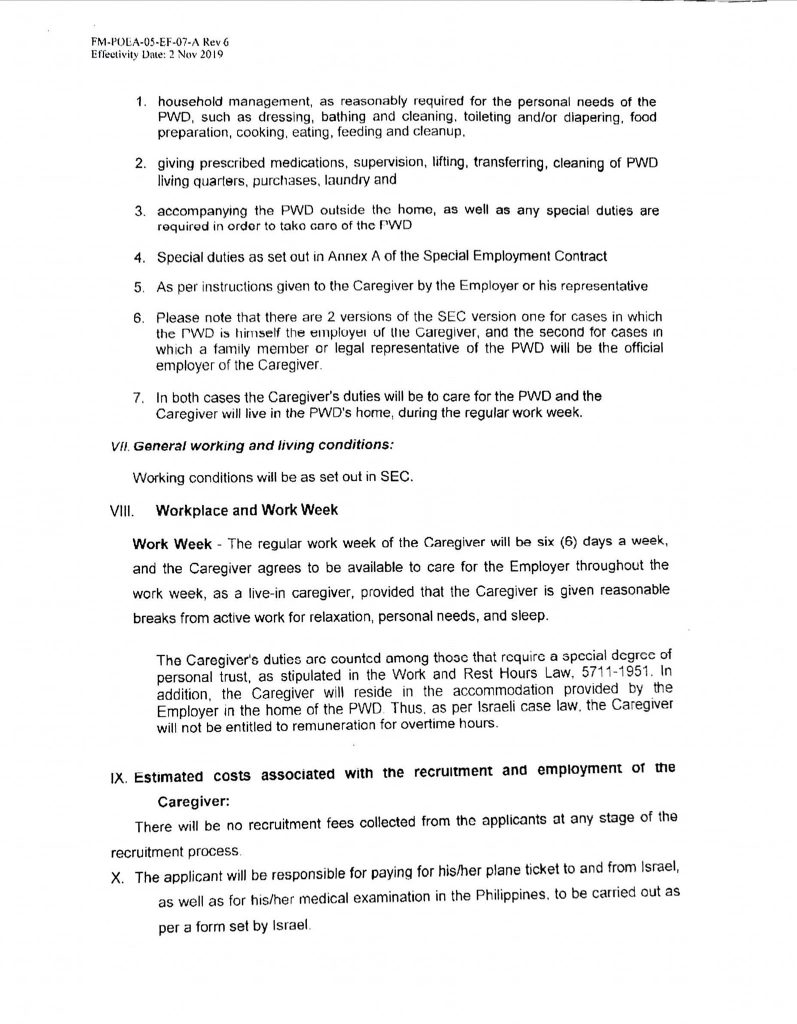 Apply now higala!
For more details, visit or contact: