24 Jan

It All Started With A Fallen Acacia Tree – Abrillo Furniture Story

Who would have thought that a fallen Acacia tree would start a dream. And that dream today is one of our city's premiere furniture company, Abrillo Furniture.

While waiting, our team marveled at the combination of traditional and unique furniture offered by Abrillo Furniture. From their best-selling buffet tables, to their contemporary sculptures, coffee tables, bed, sofas, etc. One can really find no limit in the creativity and the complimentary features of the designs offered.






Then came Mr. Henry Abrillo, the proud owner of Abrillo Furniture.

We started the interview with a little backstory of their lives as an optimistic business people, venturing into the fields of sports equipment, music and video renting, fine leather garments and shoes, and even trying out selling home-made banana chips.

Like every business venture, they experienced their fair share of down times as well. These obstacles led to moments of visualizing several business ideas that they could work with. One day, Mr. Abrillo was approached by a friend and one offered a certain Acacia tree that had fallen on the ground somewhere in Taglimao, without anyone taking interest. Mr. Abrillo then took the opportunity and got the fallen Acacia tree and had it made into a center table for their home.

The center table was beautifully crafted, and it often caught the attention of their guests. Mr. Abrillo even recalls a time during one of their daughter's birthday celebration, when some of the parents of their daughter's friends approached him with great compliments on their center table, and asked if they could have one made for them as well. He got 4 customers that day, and from then it was history.

The vision slowly turned into reality as more and more people begin to show interest with their products. And with every satisfied customer comes another, making the brand Abrillo Furniture synonymous with quality and class when it comes to wooden furniture in Cagayan de Oro City.





Despite the positive growth of the business, Abrillo Furniture still continually strives to find rooms for improvement in terms of more efficent production and quality of the pieces.

With a fair amount of knowledge and research, they were able to design their own kilning (wood drying) process and kiln oven. They also went as far as to reach out to one established Furniture company in Pampanga to visit their production site for ideas to help strengthen their capability of bringing better quality to Abrillo Furniture's growing number of customers.

Aside from quality, Mr. Abrillo also wanted the company to be on a different playing field. To separate themselves from other local furniture makers and the general market. And to seal that distinction, they put more efforts on branding – all of which are represented by the brass Logo you see in every Abrillo Furniture piece.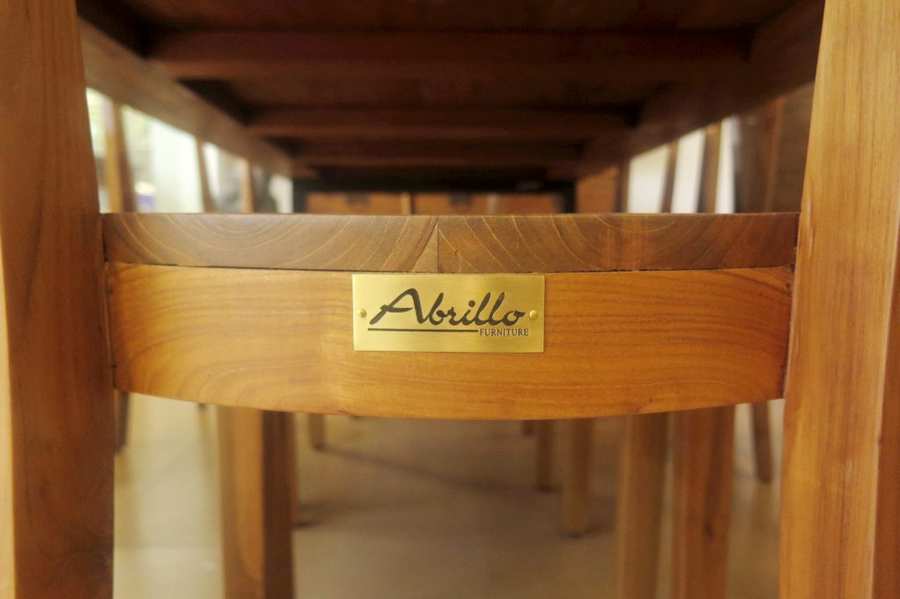 Now ever time we see this logo, we see class, quality, luxury, and Kagay-anon pride. All of which defines the very brand of Abrillo Furniture.
With our short interview, it was really evident that the dream of Abrillo Furniture goes beyond having a thriving business in the furniture industry, but also one that can lift their reputation for uncompromising quality that their brand will carry for generations, thus lifting the pride of bringing a home-grown business to a wider market as well.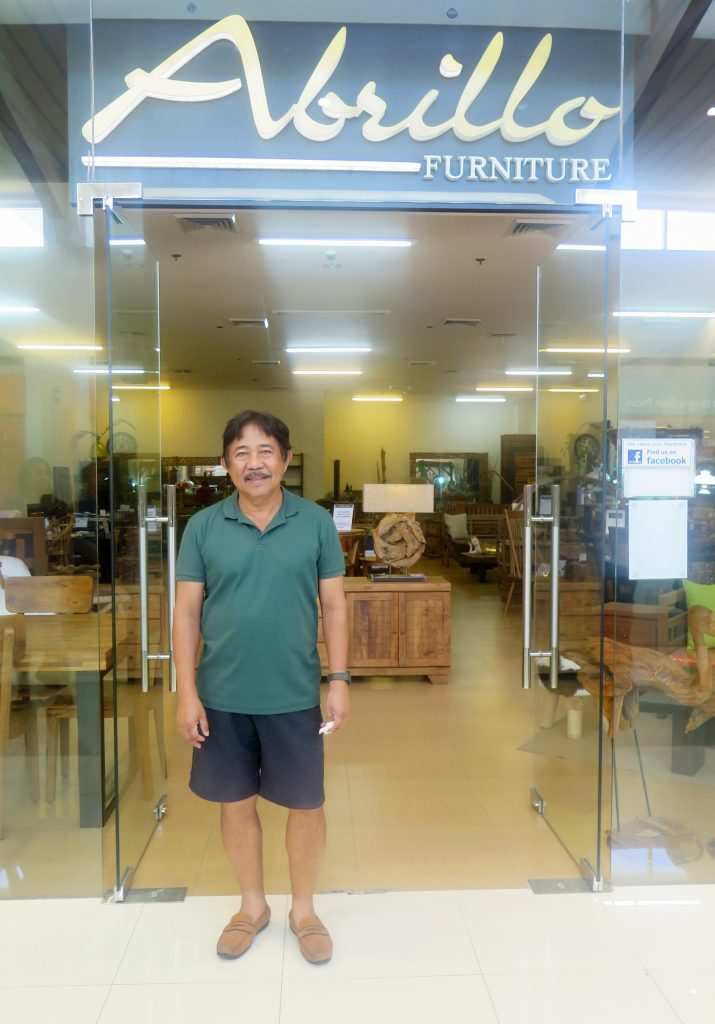 It's ironic how the fallen Acacia tree made it all possible. But its also more inspiring to see, that with every fall, the dream and will to rise can open up a world of possibilities.
Abrillo Furniture is now present in all three island groups: Luzon (SM Megamall), Visayas (SM Cebu), and Mindanao (SM CDO, SM Davao and Abreeza), making quality solid-wood furniture available to more people.
For more info, you may visit:
Facebook: Abrillo Furniture
Or dial: 0917 639 7522