24 Nov

For the Real Italian Food Connoisseurs, Italianni's Restaurant is Your Delicious Food Getaway and Takeaway in Cagayan de Oro City

Italianni's Restaurant is an Italian fine dining restaurant located at the ground floor of the Ayala Centrio Mall. It is the one authentic and proven restaurant in Cagayan de Oro City if you want to sink your teeth and palate into real Italian food, prepared and cooked in real Italian style.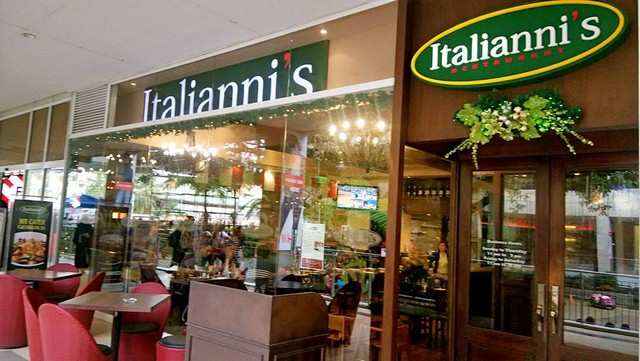 This is especially so with their pasta and pizza dishes that is far superior to the more commercialized versions of Italian cooking in the city.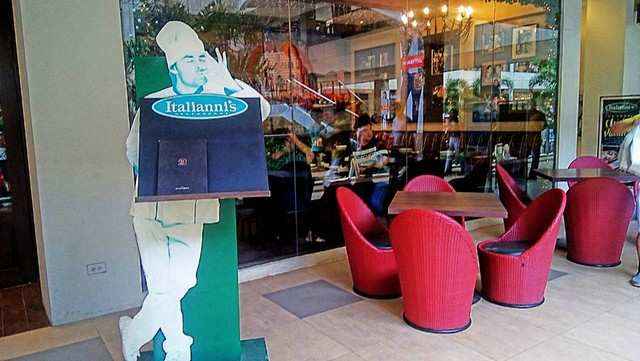 Although Italianni's is an international restaurant under the same company that also produced the TGI Friday brand restaurant, it is one of the many international and foreign restaurants with a recognized brand that has decided to set up shop in Cagayan de Oro.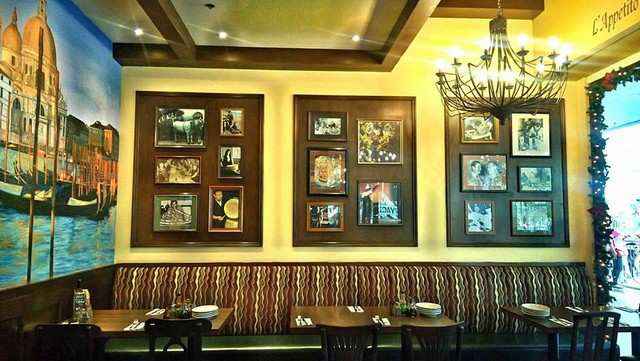 This is the true testament that Cagayan de Oro is a truly growing metropolis and its market here and from the neighboring provinces are proving to be moving up the scale when it comes to fine foods and dining.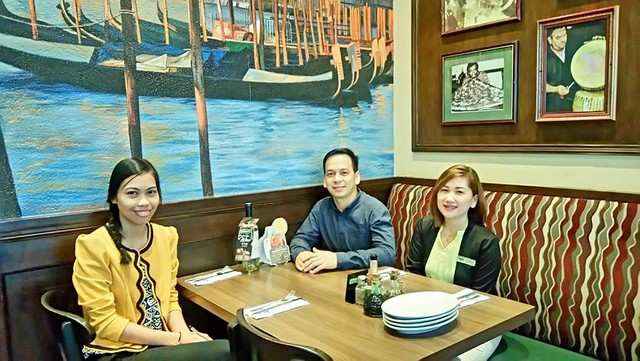 According to Ms. Phoebe Vallente Cepeda, Branch Supervisor for Italianni's CDO, while Italianni's retains its fine dining qualities, it is now more open to the casual dining crowd since it is now locating more in malls. It wants to shed off its past image that you can only dine here if you're well dressed.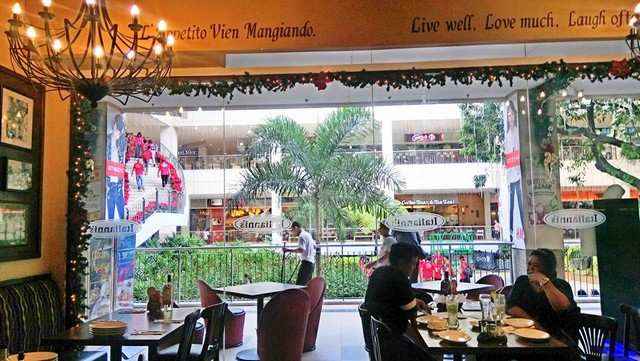 Now they want to capture virtually anyone that happens to pass by and want to try out their Italian dishes. It's also a place that true Italian food lovers can come back to again and again with their families and friends.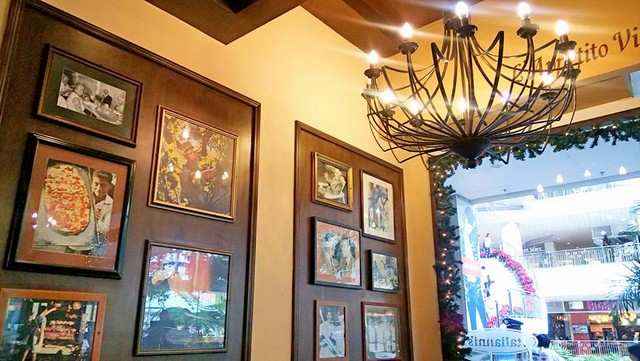 Ms. Cepeda further explained that for customers not to think overly of fine dining, the staff is trained to treat customers as if they were house guests. Customers are not doted on too much but response time is fast should the customer want something.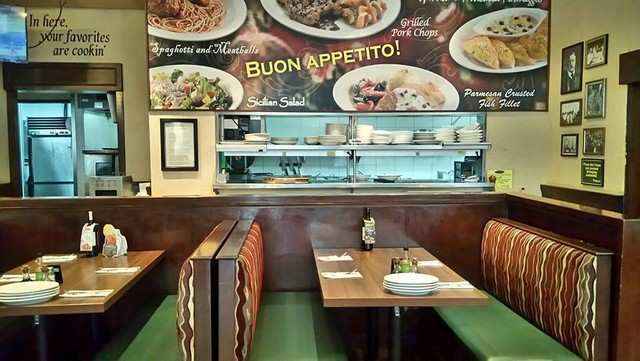 Italianni's also wants to be like a family restaurant, which is why almost all their dishes are served in large portions. With these large servings, everyone gets to share into the food so they can taste the different dishes that they ordered.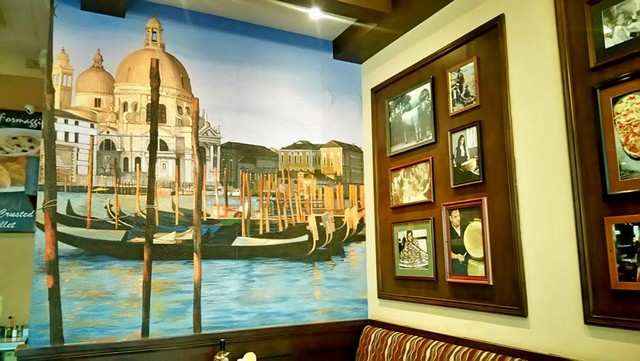 Most of the local staff and chefs in Italianni's CDO were first trained in Davao and received further training here in CDO. Many of the original chefs and staff when the restaurant first opened have since moved up in the ranks. Admittedly, one of the hard points to sell for Italian food is that Filipinos tend to look more for "sweety" tastes in food.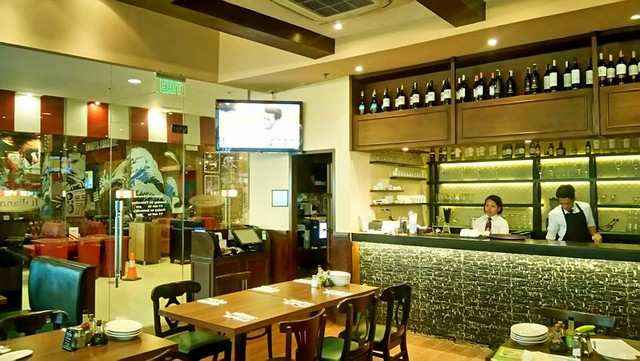 However, unlike other Italian restaurants that attempt to match their foods with the Filipino palate, Italianni's prepares and cooks all their dishes as the Italians would, with no changes and variations, and this is how their chefs are trained.
Ms. Crisnah Nollor, is the local CDO Marketing Officer while Mr. Rob Rayos, is presently the resident Branch Manager for CDO. Customers taking time to look at the paintings and framed photos on the walls would be fascinated by the art work churned out by local Manila artists while the photos depict the history of the Italian families that inspired the creation of Italianni's.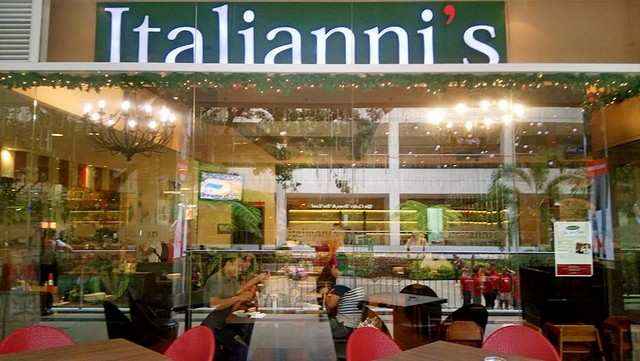 Italianni's started from a concept back in 1991 by Carlson Restaurants, the parent company of TGI Fridays. Multiple Italianni's sprang up in the United States and one in Mexico. In 1996, the first Italianni's in the Philippines opened in Makati City. Since then Italianni's Restaurant has opened in Abreeza Mall, Davao, Trinoma, Alabang Town Center, Marquee Park, Bonifacio Global City, Robinson's Malate, Boracay, Taguig City, Greenbelt, Shangri-La Plaza, Eastwood Mall, Glorietta, Nuvali, and SM MOA.
The Food
In its more than 18 years, Italianni's has offered the best Italian dishes from authentic recipes from Italian families. Each dish is prepared and cooked in much the same way as Italian families would do using only the best quality ingredients.
The restaurant offers a whole range and choices of Insalate, take-away platters (good for 4 people), breakfast dishes, Della Cucina Frutti di Mare, Dolce, flat bread, Antipasto, Bistecca, Della Cucina Carne, pasta, pizza ovale, pizza circolare, cocktails and beers, drinks, and refreshments.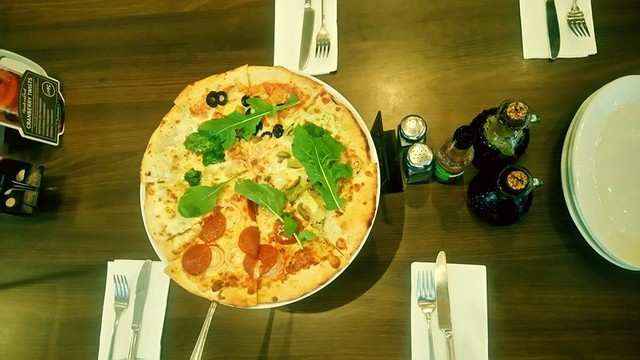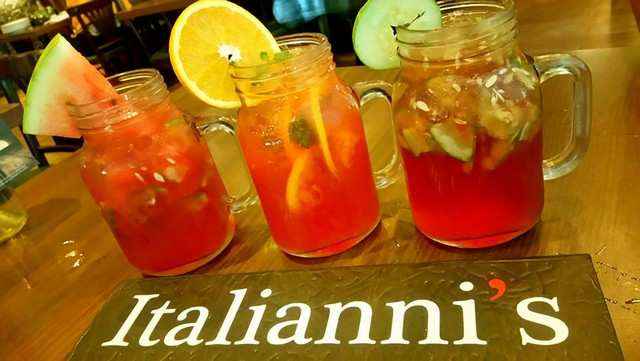 In terms of its pasta and pizza dishes which are its bestsellers, Italianni's take pride in the fact that its pastas and pizzas down to the smallest ingredients are fresh, or as the Italians would say, "Al dente." Some of their customer favorites which we've tasted are the Seafood Cioppino, Sicilian Salad and Tartufo.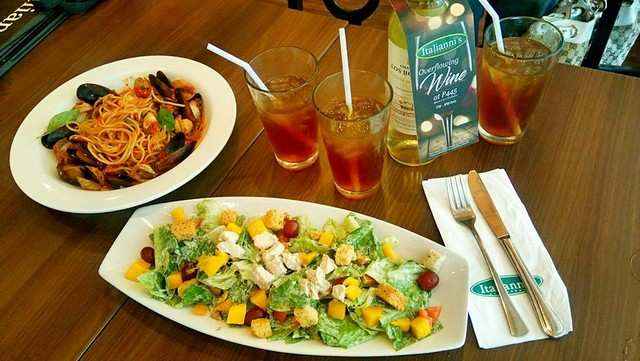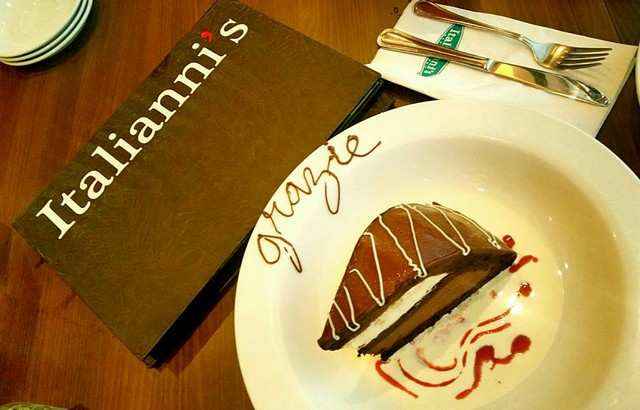 Italian food connoiseurs who come to Italianni's to compare their food with other so-called Italian restaurants in the city will truly taste the difference that starts with the freshness.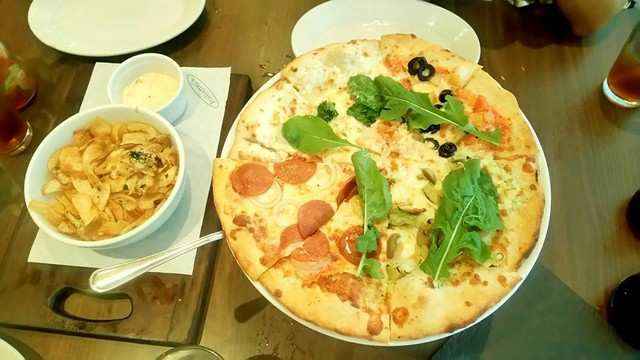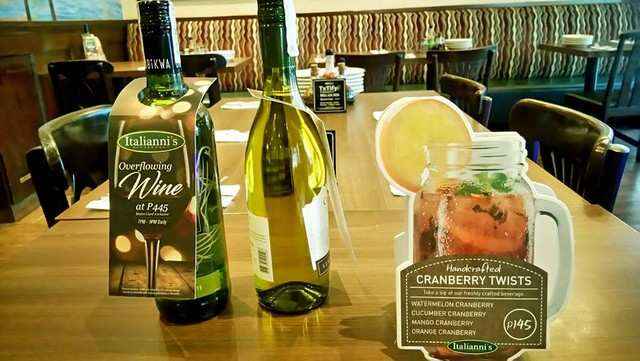 When talking of so-called "bestsellers," aside from their pasta and pizza dishes that are all bestsellers, almost all of their food categories have their bestsellers or favorites among the customers.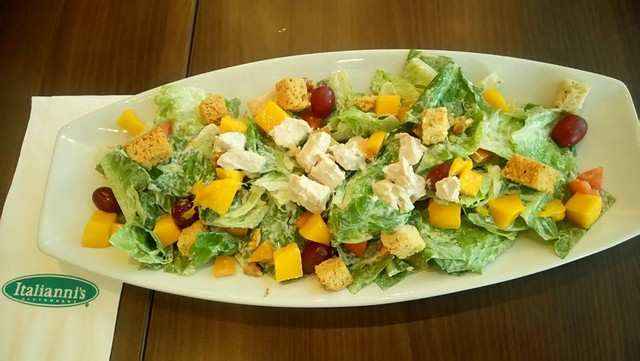 Their salads are guaranteed truly fresh even for the most selective of vegetarians or for those who need to watch what they eat due to dietary constraints.
Italiannis currently has a new offering which is known as the BFF (Bistro Frequent Foodie) card which can be availed for P2,500 and customers can already get 20% off from their purchases.
They're also currently offering Overflowing Wine Promo for only P445 and customers get to avail unlimited wine.
For the Christmas season, Italianni's is featuring its Holiday Takeaway. These are holiday foods and dishes that you can either take home with you or give away as holiday gifts to relatives or friends. The selections include their Tea Ring Bread, Quezo de Bola Cheesecake, Select Premium Wine Takeaways, and Bread Basket. Another ongoing promotion in Italianni's is their Chicken Pairings.
For instance, their Chicken and Ribs pair up 6 pieces of herb roasted chicken with 1 kilo of tender barbecue ribs that is good for 3 to 4 persons. They also have Chicken and Prosciutto, which is herb roasted chicken paired with chicken spinach pasta and prosciutto pizza. They also have Chicken and Salmon that pairs Bolognese with chicken Italianni's and salami pizza.