04 Oct

Jam with CdeO's Finest Bands for Markado: Bakunawa sa Duha ka-Managlahing Takna Film Fundraising

A Cagayan de Oro film by Joe Bacus depicting the aftermath of the Typhoon Sendong (Tropical Storm Washi), considered to be the world's deadliest storm in 2011 which caused  a catastrophic damage in the Philippines especially in Cagayan de Oro City.

Markado is dedicated to the victims of Sendong and the bereaved families they left behind. It is a story about a drug-related crime in the city that is shown in the movie as an existing cancer not only in the city but also throughout whole country.

As much as they are excited for the film, the team is still on the process of gathering financial support. Besides their minute crowdfunding, they have already sought help from the National Commission for Culture and Arts and was able to collect a maximum of Php200,000 as post-production aid for reimbursement only.

To help the people behind the production of the film, you can drop your donations at http://www.gofundme.com/markado.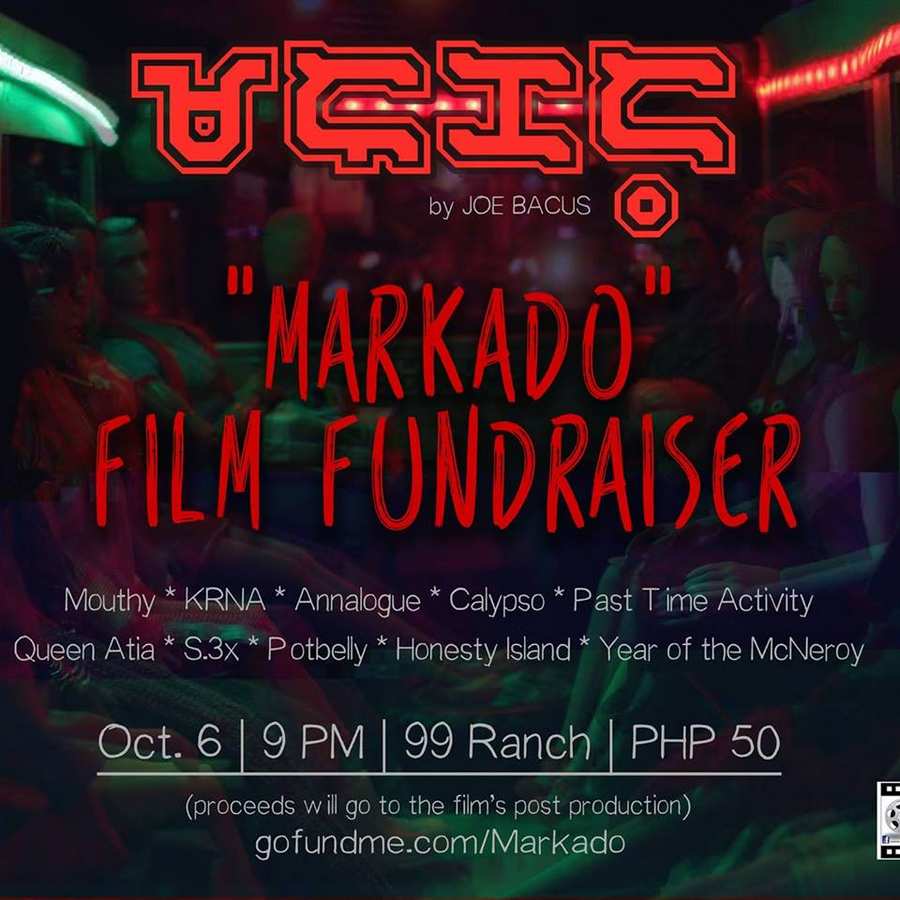 You can also join in the celebration for Cagayan de Oro's film and music for as low as Php50.00 that will also serve as a fundraising concert for the Markado film's post-production. Witness MOuth, S.3x, KRNA, Annalogue, Calypso, Past Time Activity, Queen Atia, Potbelly, Honesty Island and Year of the McNeroy, as they jam for Cagayan de Oro's first feature film, Markado. You can also follow their social media accounts. For the Event, click going @ Markado: Bakunawa sa Duha ka-Managlahing Takna Fund Raising and their FB Page Markado: Bakunawa sa Duha ka-Managlahing Takna
Kuyog ta mga higala ug supportahan nato sila! Only this October 6, 2017 at 99 ranch.