14 Jul

Japan Closely Watching Chinese Activity in the East China Sea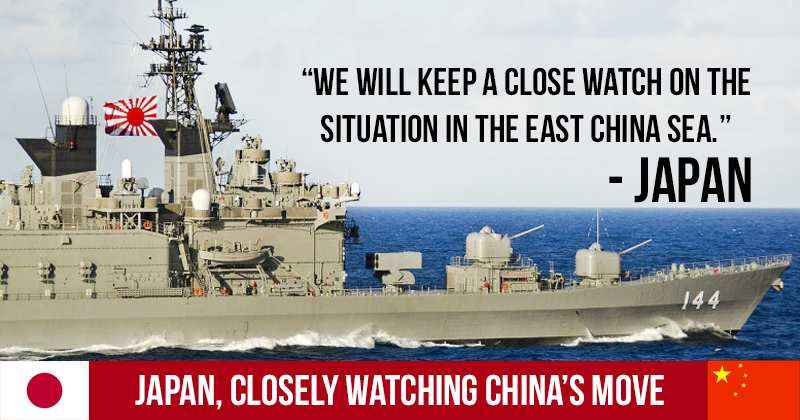 Japanese military acted abruptly of guarding the areas in the East China Sea for sinister Chinese activities.
On Tuesday, July 12, the ruling of an arbitral tribunal in The Hague, Netherlands, chooses to accept the appeal of the Philippines over China on the long-standing maritime dispute in the West Philippine Sea.
Defense Minister Gen Nakatani told a briefing in Tokyo, "We will keep a close watch on the situation in the East China Sea. We urge all parties concerned to react in a way that does not raise tensions."
Japan and the United States, are alarmed after knowing that Beijing ignored the court's decision. They fear that China will declare an air defense identification zone (ADIZ) in the South China Sea, due to the decision by the court on the West Philippine Sea issue.
Because of China's stubbornness, the fortification of the artificial islands that China has been doing might continue despite the court's ruling. The issue has been heated up since the decision of the court favors the Philippines over China.