01 Mar

Turning Japanese: Experience Japanese Cuisine in Cagayan de Oro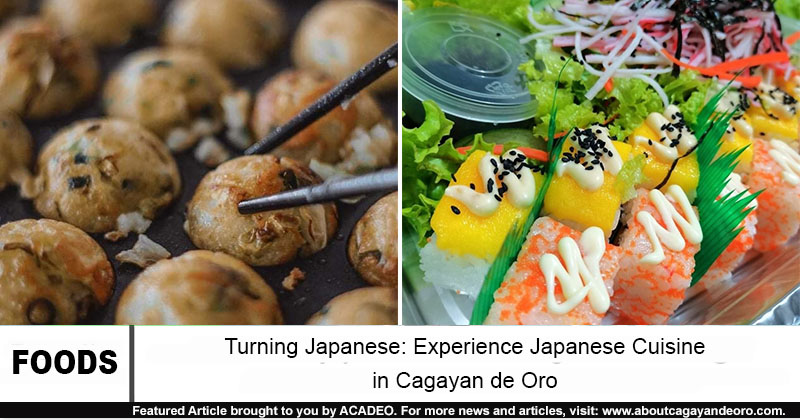 Kagay-anons are fond of foreign cuisine. From Korean, American to Mediterranean cuisine, we just can't get enough of the distinct taste of their dishes.
Similar to Japanese cuisines, we are able to experience the Japanese tradition and culture through food. Lucky as there are businesses here in CDO that offer Japanese food. Let's check them out in this list.
Suki Desu CDO
Address: Tomas Saco Street, Old Sportszone, Cagayan de Oro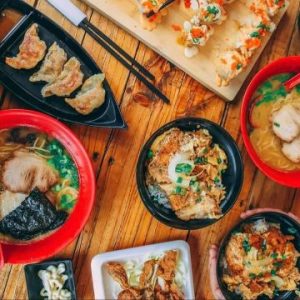 Being in the business since 2019, Suki Desu CDO is an affordable "Japanese street dining" establishment which offers some of your favorite Japanese dishes.
They are open Monday to Sunday from 10:00 AM to 7:30 PM.
Bentea's Takoyaki CDO
Address: Valenzuela Road, Agora, Cagayan de Oro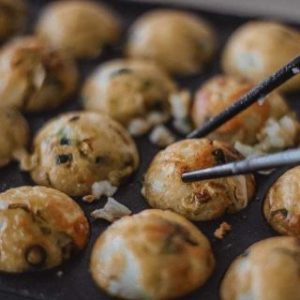 How about munching takoyakis for this day? Get some from Bentea's Takoyaki CDO.
They have milk teas that will best pair their takoyaki. PLUS they offer door-to-door deliveries for your convenience.
SUSHI ROLLS cdo
Mixed sushi rolls to satisfy your Japanese food cravings? Get it from SUSHI ROLLS cdo.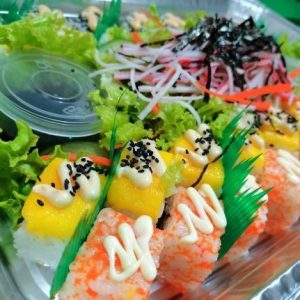 Choose from a variety of their sushi rolls such as California maki, spicy crab cheese, double mango, Japanese veggies, spicy hosomaki, fry tuna roll, and ebi tempura roll.
All of their sushis are guaranteed freshly made with authentic Japanese ingredients.
What Japanese food are you craving as of the moment? Let us know in the comments below!
If you are a business owner and want to get a boosted presence online, check out the Cagayan de Oro directory.