04 Aug

JAZZJULO Rent A Car CDO – Affordable Car Rental Services for Kagay-anons and Tourists Alike

Traveling can become a big hassle and troubling mostly when commuting. And a lot of factors can make your trip disappointing. One would be the traffic, who's okay with being stuck with it? Bet no one. Another factor is when the driver of the vehicle you've boarded is very accommodating that he waits too long for other passengers to come. And other unavoidable circumstances. Now, with that, you might not want to travel again. Unless you own a car, or rent one.

There are similar reasons why people own a car or rent a car. Maybe for business trips, for family vacations or simply for personal use. However, there are times when our cars need pampering or repairing, that's the time we rent. Well, this is a common scenario among locals at a specific area. But how about those who come from other places? Renting a car is an advised mode of transportation when you prefer convenience and safety.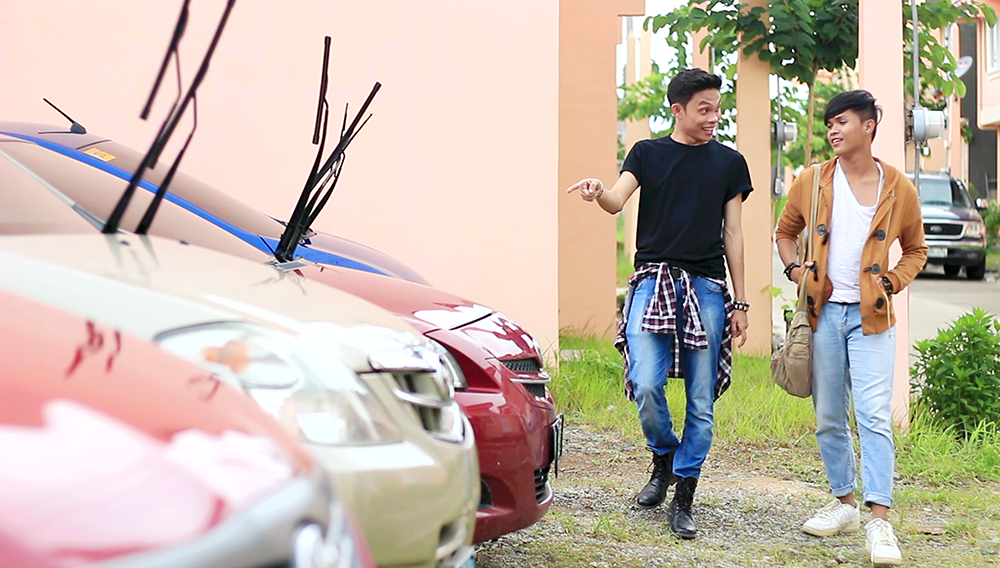 And with the car rental services reaching higher demands in Mindanao, specifically in Cagayan de Oro at present, no wonder people consider engaging with such business. However, not all provide fair, safe and excellent services in car rental. Unless if such business is one's passion.
Like with JAZZJULO Rent A Car CDO, a 2 year-old car rental services provider in Cagayan de Oro, it was born with the owners' passion with cars, and liking to attend people.
About JAZZJULO Rent A Car CDO
It was in 2014, JAZZJULO Rent A Car CDO was born, when the owners started with a single Grandia in 2014. And today, they have a total of 10 cars for rent.
"JAZZJULO", which was coined after the owner's children's names "Jazz"and "Julo, their business' physical location can be found at the old Lumbia airport with Car Wash and Repair shop. Soon, a new office will rise at the Consortium Building, Corrales Extension near first week of September this year, 2016. You can contact them via phone call or text at 09177223579 (GLOBE) or 09502231673 (SMART),  email them at jazzjulo_2014@yahoo.com or send a PM to their official Facebook page: https://www.facebook.com/JAZZJULORENTACARCDO/
For 2 years, they have catered many clients coming from different parts in the country. Just like 7-Eleven's event last year, of which JAZZJULO's vehicles were used by famous rock artists and staff. Also, they have clients from Luxe Hotel, NESIC Philippines, JAZZJULO even became a campaign convoy for Mar Roxas campaign last elections. And other clients who have become their frequent renters.
Through word of mouth and referrals, no wonder JAZZJULO has become a trusted car rental service in the city, not to mention their very affordable rental fees.
Grandia – P2500 / 12hrs with Driver

Pickup – P3500 / 24hrs

Hilux – P3500 / 24hrs

Innova – P2500 / 24hrs

Avanza – P2000 / 24hrs

Vios – P1500 / 24hrs

Wiggo – P1300 / 24 hrs

Eon – P999 / 24hrs
Their most affordable car for rent is Eon with just P999 already good for 24-hour use. Also, when renting their car daily, of for a week or a month, they give satisfactory discounts.
When renting a car, you can have it for Self-drive or Chauffeur-drive. And the requirements for renting are as follows:
Proof of Billing

Passport / Plane ticket (if foreign tourist)

2 Valid IDs (government ID, license)
The payment can be through cash with contract or bank-to-bank (company).
And to ensure that the renter is not a fake person, the owners do check the renter's Facebook profile for proof.
They offer their service within and outside Cagayan de Oro, the latter asks for extra charges.
About the Owners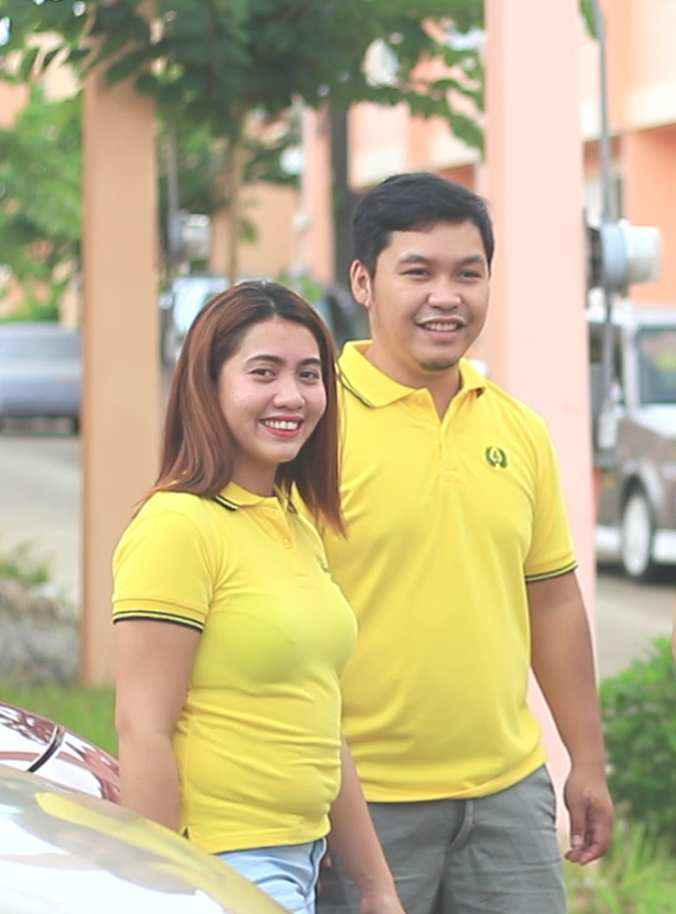 Jet T. Saligumba and Debbie G. Senarlo, a nurse and teacher, are the couple behind JAZZJULO Rent A Car CDO.
It was Jet's passion with cars that made the birth of JAZZJULO possible. And Debbie has always been there to support her partner. Together, with their trust with each other, JAZZJULO continues to thrive in car rental services in the city.
Jet and Debbie are young entrepreneurs, both age 25 years old. And their driving idea for building their own car rental service was to sustain themselves using their own money, and not having to ask from their parents, especially now that they have kids.

With Jet being the street-smart, as disclosed by academic-smart herself, Debbie, he manages the  business excellently dealing with people while Debbie does the marketing. Debbie also revealed that starting JAZZJULO Rent A Car CDO was not easy, with many things to consider such as the capital for their business and other finances. But 2 years have passed, and they are continuously reaping the fruit of their hard work.
Let us share some of Debbie's quotables words.
"So mura mig mga Chinese ba, bahalag gagmay ang kita bsta kanunay."

"So, kung tan-aw nimo nga dili ka ganahan sa imong work, dili ka ganahan sa imong job, then quit. Find something nga kanang you are passionate about. And go for it. Tapos ayaw jud pg quit."
The peak months where JAZZJULO gains overwhelming number of renters are December to January during the Christmas holidays, and March to May which is the Summer season.
Debbie's pieces of advice for those who want to start their own business, especially with couples, is to trust each other and make it sure that both of your decisions are in sync and have God as the center of your relationship. And most importantly, go for what you are passionate about.