20 Aug

Jealous Employer Threatened to Kill OFW

A domestic helper from Saudi Arabia asks an urgent help to have her repatriated as soon as possible. Denia D. Dagala started working for Mohammed Ali Ibrahim Obtain last October 25, 2015. Dagala is having a hard time working for her employer at 106 Taibah street, Jubail Al Sinaiyah, Saudi Arabia.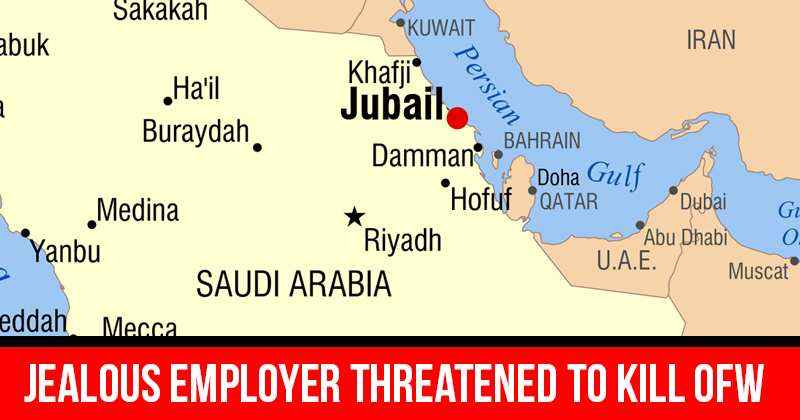 She wrote a letter saying that Obtain's wife is jealous with her. As it states, "Pinagplanuha­n akong patayin ng among babae dahil sa selos­… hindi pinapakai­n nang tama, sobrang oras sa trabaho. Sana po ay matulungan ninyo akong makauwi… takot na takot po ako."
John Leonard Monterona of United OFW Worldwide (U-OFW) together with BayaniKa is reaching out to Dagala's agency who sent her to Saudi Arabia, Placewell International Services Corporation-Contact to hear and response over her concerns.
A letter was sent to the agency:
Sir / Madame,
Respectfully forwarding a request for assistance and repatriation from OFW Ms. Dagala.
We will highly appreciate your prompt action.
Sincerely,
(Sgd) John Leonard Monterona, U-OFW
U-OFW first contacted and asked assistance from Philippine Overseas Employment Administration (POEA), Cagayan de Oro City, Overseas Workers Welfare Administration (OWWA), Caga­yan de Oro City, POLO Dammam at Kabisig.