30 Nov

Jeepney Conductor Killed Saving Passengers Lives in CDO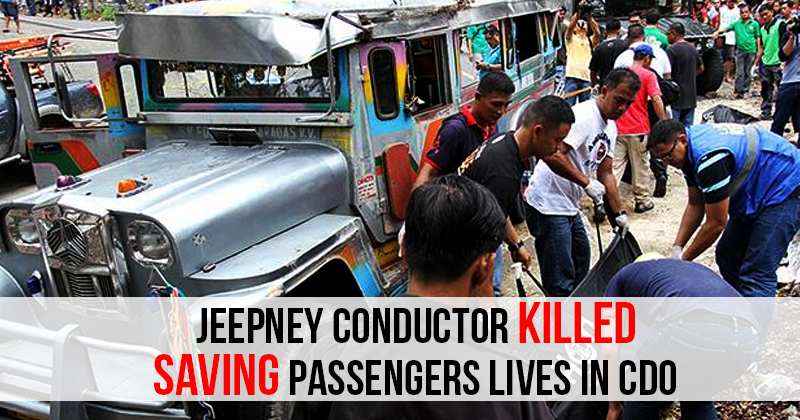 In an unexpected road accident, a jeepney conductor was killed and 20 passengers were injured on November 29, Tuesday at Sumpong, Barangay Indahag, Cagayan de Oro City.
According to a report from Sun.Star, a conductor of a jeepney bound for the said town, noticed himself halting up the vehicle's hind tire to stop it from descending into an abyss.
Carlo Bernales, 19 years old later died for saving the passengers lives.
The jeepney driver identified as Crispin Rauto lost control of the brakes which urged him to bump into a tree causing Bernales to fall to the ground.
According to a witness, if the conductor was not there to stop the jeepney, it would really slip off the cliff and many passengers would be in a serious condition.
Rauto, on the other hand, stated that they were from Habitat and were going down the slope when the brake failed, he then tried to avoid the motorcycle he was following.
The driver was brought to the police station for investigation while the injured passengers were brought to the nearby hospital.