09 Mar

Kaamulan Festival 2023: Schedule Of Activities

Mga higala! The Province of Bukidnon's famous KAAMULAN FESTIVAL this 2023 is set to officially open this March 25!

A lot of memorable and iconic events await you!

Plan your #laag now with the Schedule of Activities below:

(Note: The schedule of some events may change without prior notice higala!)
DID YOU KNOW?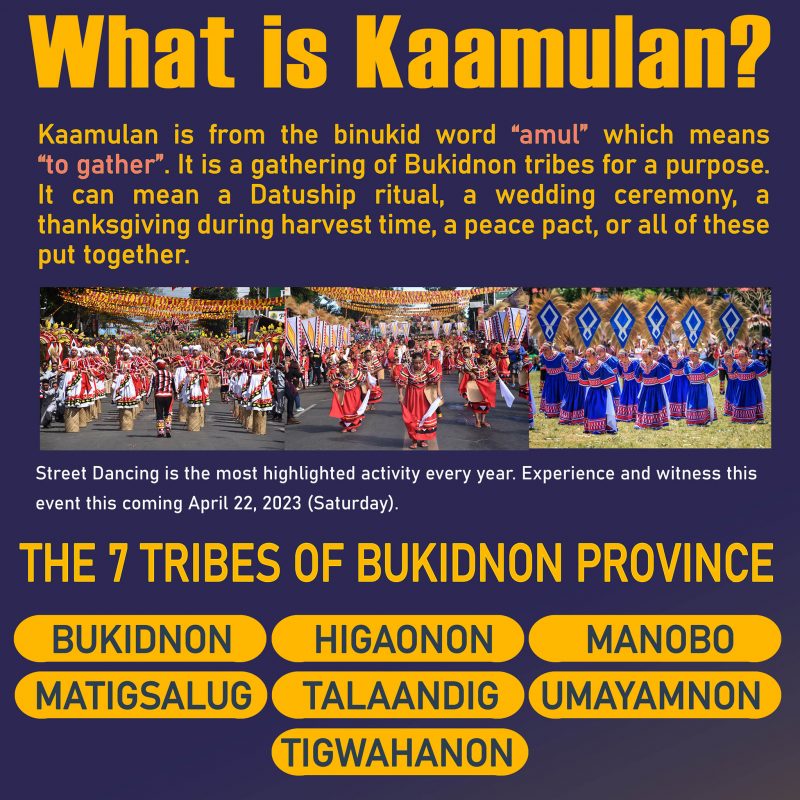 Source: Bukidnon Provincial Tourism