21 Feb

Kaamulan Festival To Finally Be Held Again This March-April 2022
Mga higala! The famous Kaamulan Festival of Bukidnon will finally be held again this 2022, after being canceled for 2 years due to the COVID-19 pandemic!
According to a Facebook post by the province's local government unit (LGU), this was approved during the recent Kaamulan 2022 Committee Meeting at the Kaamulan Open Theater in Malaybalay City.
However, it was decided that since the threat of the coronavirus is still around, only a limited number of activities will be conducted and various other health safety protocols will be enforced.
The Kaamulan Festival will be held from March 23 to April 23, 2022. Below is the tentative schedule of activities: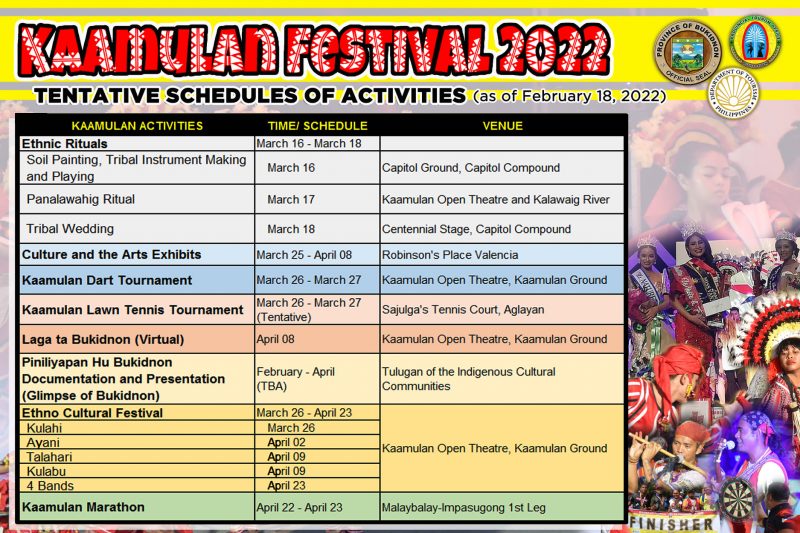 Watch out for updates higala!
For more details, read: