13 Jun

Kagay-anon Jumps from the 3rd Floor of a School in Brgy. Consolacion, CDO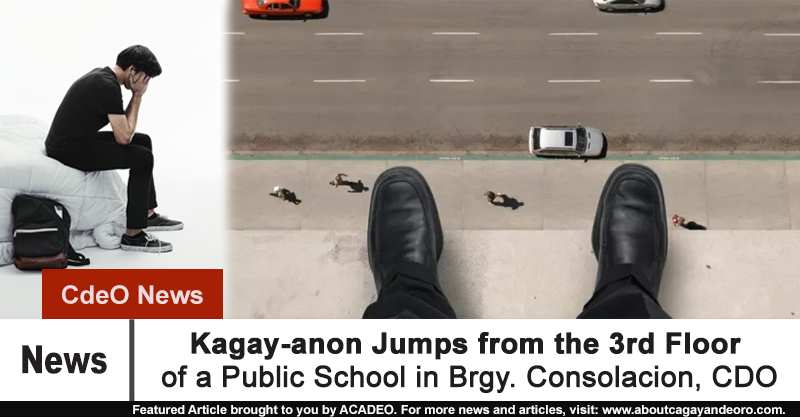 Mga higala! A Kagay-anon male jumped from the 3rd floor of a public school at Barangay Consolacion, Cagayan de Oro City last Sunday, June 10, at around 2:50 am.
According to Sunstar, the victim (name not released), 27 years old, and a resident of Barangay Consolacion is now suffering from severe fractures all over his body, especially on his arms and legs.
Based on the initial investigation of the Police Station 5 (PS5) in Macabalan, it was discovered that the victim jumped to commit suicide due to an unknown reason.
As of now, he is currently admitted to Northern Mindanao Medical Center (NMMC) after being saved by the paramedics of CDRRMO/Oro Rescue.
Source: Sunstar CDO