16 Jan

Kagay-anon Students Bring Home Medals From World International Mathematical Olympiad In Thailand

Mga higala! 5 exceptional students from Cagayan de Oro City won medals in the recently concluded World International Mathematical Olympiad (WIMO) 2022 Battle of the Gold Medalists in Bangkok, Thailand!

1 of them won a gold medal while 2 won silver medals. The other 2 then got bronze medals.

This was held last January 6-9, 2023.

Check them out below: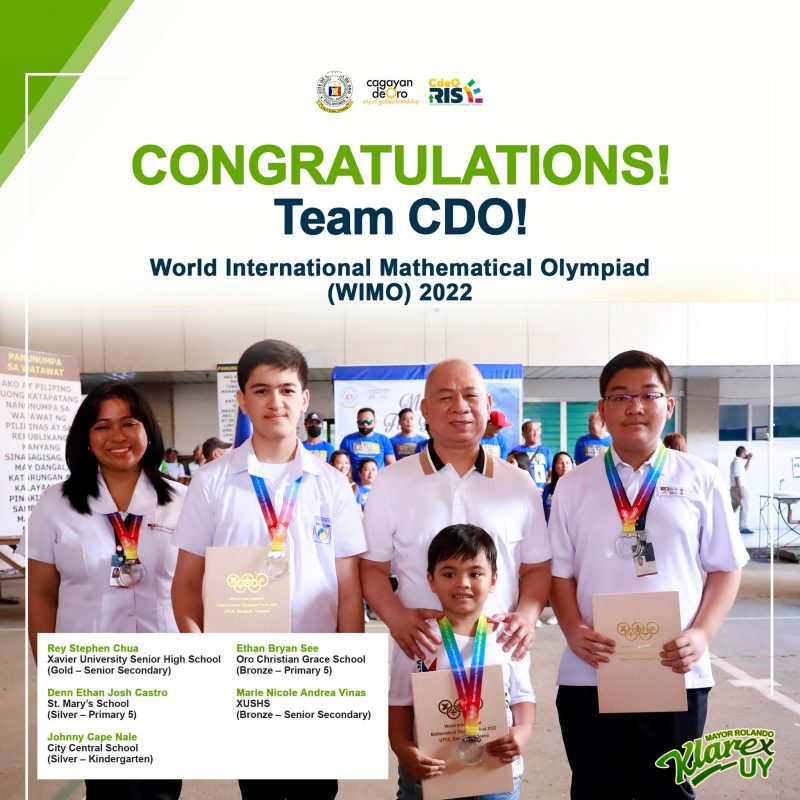 Rey Stephen Chua of Xavier University Senior High School (Gold – Senior Secondary)
Denn Ethan Josh Castro of St. Mary's School (Silver – Primary 5)
Johnny Cape Nale of City Central School (Silver – Kindergarten)
Ethan Bryan See of Oro Christian Grace School (Bronze – Primary 5)
Marie Nicole Andrea Vinas of XUSHS (Bronze – Senior Secondary)
Congratulations!
For more details: