22 Dec

Featured Kagay-anon: Get to Know the Miss Universe 2015 Pia Wurtzbach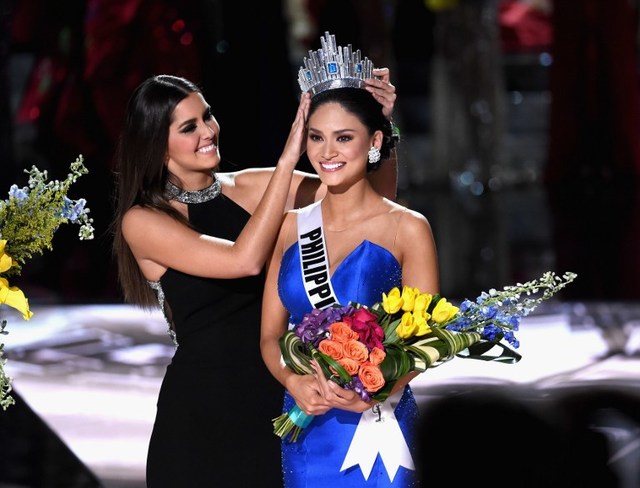 The lime light shines the brightest for Pia Alonzo Wurtzbach on December 20, 2015 as she captured an elusive dream of being crowned as the Miss Universe 2015. Her popularity sky-rocketed to the ceilings, being known of what she is today, but do we know Pia before she got her crown? Who is she behind the glittering light of the stage? What are her struggles and disappointments before she clinched the title that all ladies fanatically desired?
FAMILY
The 26-year-old Filipino-German Miss Universe titleholder Pia Alonzo Wurtzbach was born in Stuttgart, Baden-Württemberg, Germany on September 24, 1989 and grew up at Golden Village in Barangay Carmen, Cagayan de Oro City with her family.
She has a younger sister, Sarah, who is 2 years younger than her.
Her parents have chosen Cagayan de Oro a place to live despite having no relatives in the area. Her mom, Cheryl, is from Malabon. Her dad, Uwe Wurtzbach, came from Germany, and her grandparents who originally from Malabon have moved to Iligan City to start a business venture there, the Real Bukobar business franchise. The home investment in CdeO is triggered because of the growing economy of the city. She has a lot of childhood friends both in Iligan City and Cagayan de Oro City.
EDUCATION
Pia attended kindergarten at Kong Hua School and primary school at Corpus Christi, Macasandig Cagayan de Oro City. Her classmates in her elementary years before often teased her by calling her 'Piazilla' because of her tall stature. This made her cry and made her quiet in class. Pia is well-protected by her parents and is a typical school-home-school kind of girl.
Because of her conservative parents, especially her mom, she doesn't have any circle of friends, but she has one best friend, in which she lost her communication with after leaving CdeO when she was in grade 5. Leaving Cagayan de Oro is her Mother's choice after being separated with her German husband. "My mom said we needed to go back to Manila kasi Cagayan de Oro reminded her so much of dad" Pia said during an interview with Sunstar.
She finished her secondary education with the ABS-CBN Distance Learning Center and studied culinary arts at the Center for Asian Culinary Studies in Metro Manila, Philippines.
CAREER & WORK
"No one would notice me. Sobrang average lang talaga ako, walang pumapansin. Napaka-simple ko din." Pia said. But despite being average in her own gauge, she is very talented. She loves to dance, sing, and draw.
She worked as a cosmetics model. At the age of 11, under the screen name Pia Romero, she signed with Star Magic Talent and acted in multiple TV and film roles.
Pia is currently a stylist and writer for the lifestyle section of the Inquirer, a leading newspaper in the Philippines.
HER JOURNEY OF BEING BEAUTY QUEEN
Her appeal and gutsy approach in entering the stage might mislead us thinking she has joined beauty pageants before from her childhood days at school. But she did not.
"I didn't join any pageants before Bb. Pilipinas. Even in school, wala. I remember I joined searches or presentation at school where I represented a certain nation for instance, but I don't consider it as a pageant," Pia told in an interview by Sunstar.
But her first participation in these events is just 3 years back. Her first preparations and training was on November 2012. From that time, she had joined Miss Philippines 3 times. In her first attempt, she has gotten as far as being the first runner-up.
A year after that, she just set her foot in the Top 15, but failed to proceed in the next round.
Pia almost gave up, but her younger sister urged her to join for the 3rd straight time. The latest try did not turn out to be a disappointment, after she captured the title of Miss Universe Philippines 2015. "Of course I was also expecting the worst. Buti nalang that was not the case this year," she said.
After she won that title, she has visited Cagayan de Oro and had a motorcade within the city to celebrate with her fellow Kagay-anons.
"I thought too much of what other people wanted me to become. I molded myself too much to the looks of the Ms. Universe. I tried to transform myself to something I was not," she said.
This is about the issue of being half German and Half Filipino. Pia has been depressed because she doesn't have a Kayumanggi skin complexion. Her accent in speaking Cebuano is not that fluent too compared to the previous Miss Universe winners from the Philippines, Gloria Diaz and Margie Moran.
Pia struggled to find her stand, but decided not to follow what the people expect her to possess. Instead she continued to be herself and pursued her dream no matter what issues thrown at her. She never tanned herself to comply with the norms. She believed in her own gift of beauty and intelligence, separate and distinct from what others had before her.
Representing CdeO in the Binibining Pilipinas and Miss Universe is a decision she have thought deeply. She said "I chose to represent Cagayan de Oro because it's where I spent most of my growing up years. And although my work has forced me to focus more on Tagalog, my fluency in Bisaya had to suffer, CdeO is still very close to my heart,"
"I have a lot of memories there and I feel most at ease when I'm home – in Cagayan de Oro. And to those Kagay-anons who want to join beauty pageants and know in their hearts that they can, then do not hesitate. If I made it, you can do too. All you need is a lot of hard work and perseverance. And don't ever give up," she concluded.
Because to Steve Harvey's blooper, the Miss Universe 2015 first runner-up Miss Colombia might be remembered more than the actual winner of Miss Universe 2015, Pia Alonzo Wurtzbach. But winning the crown does not only mean that she is the most beautiful and intelligent woman in the world. That also means that she has become as one of the most influential women in the world! "It means the Universe to us! It would put me in a position where I can promote all the causes I believe in and promote tourism in the Philippines," she said.
She's asked why she deserved the crown during the question-and-answer part, Pia answered: "To be a Miss Universe is both an honor and a responsibility. If I were to be Miss Universe, I will use my voice to influence the youth, and I will raise awareness… certain causes like HIV timely and relevant to my country." While this is an important issue in our country to be addressed, this has been a major issue in Cagayan de Oro city too. This is a sentiment that proves her focus not just for the country as a whole but particularly CdeO having HIV as the dominant health issue in the city.
Above the pride of winning Miss Universe 2015 in the most exciting and surprising way, behind a long process in going through this, is her future acts and plans to develop and promote the country into its prosperity. She is a persona and an influential piece of development never seen for the past 42 years in our country. A feat that has been claimed by a Kagay-anon!
Pia is more than beauty and brains; she is a masterpiece for the advancement of the Philippines.