02 Aug

2 Kagayanons Clinched 2 Bronze Medals in a Math Wizard Competition in Thailand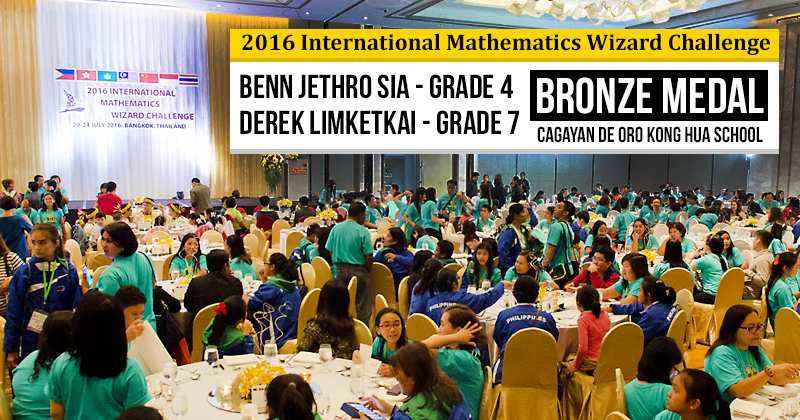 Two Kagayanons from Cagayan de Oro Kong Hua School, Benn Jethro Sia (Grade 4) and Derek Limketkai (Grade 7), secured 2 bronze medals in the recently concluded 2016 International Mathematics Wizard Challenge (IMWiC) held in Thailand last July 23-23, 2016.
With the team Philippines' 350 delegates, our country got a total of 240 medals and 87 merit awards. The 240 medals are composed of 34 golds, 74 silvers, and 132 bronzes.
Nine nations and territories participated in the event, among the participating teams are Hong Kong, Macau, Vietnam, Indonesia, India, Thailand and China (Guangzhou and Xiamen), having 868 delegates all in all.