05 Nov

Eco-Adventures from Bukidnon's Newest Nature Destination – Kampo Juan

As we focus mostly on the growing metropolis of Cagayan de Oro, its next door neighbor province Bukidnon is really growing in terms of providing many nature-based parks and tourist attractions due to its beautiful forests, flora, and fauna.

One example is another new extreme eco-adventure destination in Barangay Dicklum, Manolo Fortich, Bukidnon, called Kampo Juan.

Kampo Juan actually opened its gates to the public back in late April 2011. It is named affectionately after the proprietor, Dr. Juan Acosta, an agriculturist-farmer and scientist. He has contributed in large part to the field of Philippine agriculture in areas of horticulture and plant breeding.

Don Juan and Donya Coring Acosta own the place. The camp was built not just for extreme fun but also in appreciation of the surrounding natural beauty.
The Rides
For extreme adventure, Kampo Juan is never lacking:
Anicycling
This is the Philippine version of the popular a sky biking in other countries. It's basically a bicycle hanging 100 feet from the ground and is customized to travel some 600 or more feet across the cable it is suspended on.
To operate the bicycle, you just need to pedal like a normal bike, but you need to move forward as moving backward will upset the momentum of the cable to bring the bike forward. Bikers are provided with a harness for safety. For first time bikers, this new experience can be exhilarating, fun, and horrible.
Zipline
This one is considered one of the longest zipline rides in Asia. Each zipline is 180 feet high and 520 feet in length.
They also have a shorter zipline especially made for families.
Hanging Bridge
This just might be the longest hanging monkey bridge in Northern Mindanao. It's a spectacular 110 meters in length.
It takes a few minutes to walk across the bridge so you get to have time to enjoy the beautiful and natural scenery below, all while navigating the shaking and bouncing bridge.
Rappelling
One area of the park is devoted to rappelling. It measures 55 meters in height at a 90 degree angle. It offers thrills both professional and amateur climbers as well as wannabes.
It doesn't require experience because you will be accompanied by a professional and well-trained guide for safety reasons.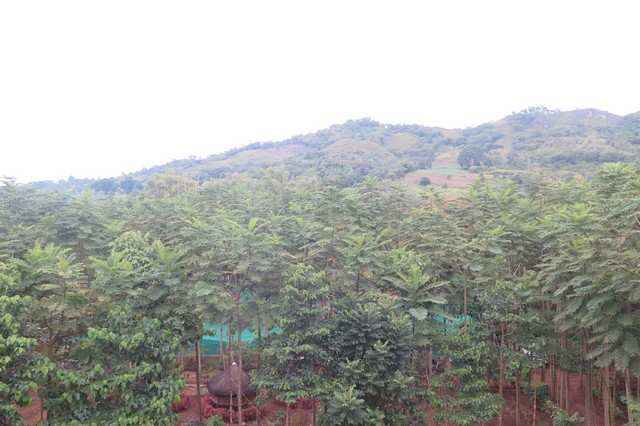 Persons with a real fear of heights or have weak stomachs prone to sudden height drops are usually advised to refrain from going on the extreme rides and even the bridge. Even crossing the hanging bridge may give a weak person a fainting feeling. However, it's not a bad idea to just trek around the whole camp.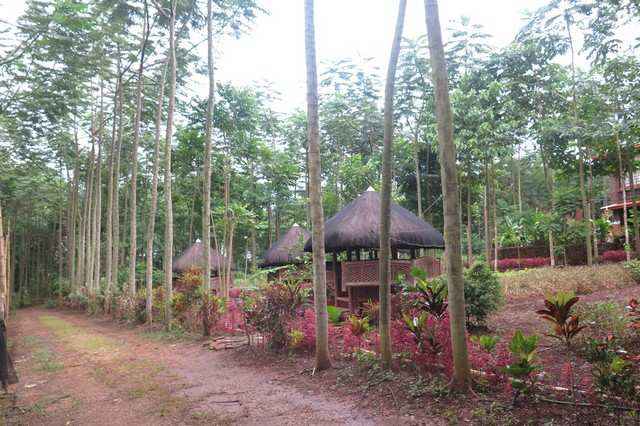 Since you're obligated anyway to walk from one ride to another, it's not a bad idea to trek through the whole camp and take in the beautiful natural views around the camp.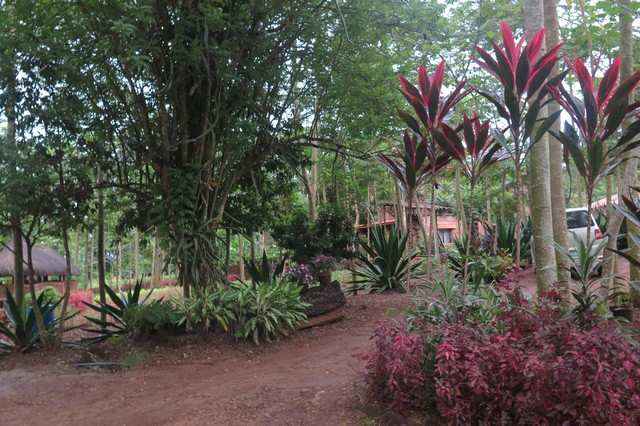 It's fresh nature at its best, not the forced and preserved kind. Walking around the camp is also a good cardio exercise so start that long walk to burn those calories away.
Facilities and Food
The camp is a bit rough-shod so don't expect much in amenities in city-style. They do have 2 swimming pools for those who would rather take a dip, though they're only medium sized compared to the mostly Olympic sized ones commonly found in resorts.
They have accommodations in cool and relaxing rooms at the Heritage House and at Eco Lodge.
They don't have a real restaurant or café where you can just sit and order. If you want food served on your tour of the camp, you need to book 3 days ahead.
It is more advisable to just bring your own food and have a picnic. If you do want their catering services so you don't lug any food around, their catered foods are:
Set meal for lunch or dinner – P150.00 per person
Set meal for breakfast – P100.00 per person
Plated snacks – P70.00 per person
For general rates:
Entrance fees –
Adults – P50.00
Children – P25.00
All Rides Adventure – P550.00
Anicycle (one way only) – P300.00
Zip-line 1 with hanging bridge – P200.00
Zip-line 1 and Zip-line 2 – P200.00
The camp also has a Guided Tour Package at only P600.00 per person and includes: drinks, snacks, transportation (to and from Cagayan de Oro only), Zipline 1 and hanging bridge.
Tours
They also offer large guided tours for groups with a minimum of 6 persons.
Kampo Juan Half-Day Tour (P2,049 per person)
Includes Kampo Juan Complete Adventure (Anicycle, zipline, hanging bridge), Tour Sights (Camp Phillips, Del Monte Pineapple Plantation, MacArthur Marker, Menzi Hilltop, SLERS Cafe), entrance fees, round trip aircon van transfers from CDO City to Manolo Fortich, tour guide, snacks and lunch, and bottled water.
Zip-All-U-Can Whole Day Tour (P2,899 per person)
Includes Zipline at Kampo Juan, Zipline and Python Zip at Dahilayan Adventure Park, Tour Sights (Camp Phillips, Del Monte Pineapple Plantation, MacArthur Marker, Menzi Hilltop, SLERS Cafe), entrance fees, round trip aircon van transfers from CDO City to Manolo Fortich, tour guide, snacks and lunch, and bottled water.
Inner Bukidnon Sightseeing Tour (P2,049 per person)
Includes: Choice of Zipline or Anicycle at Kampo Juan, Tour Sights (Alalum Falls, Del Monte Pineapple Plantation, Kaamulan Park, MacArthur Marker, Maluko View Deck, Monastery of Transfiguration), entrance fees, round trip aircon van transfers from CDO City to Malaybalay City, tour guide, snacks and lunch, and bottled water.
Heritage House Guided Tour
If you want to learn a touch of Philippine history, try their guided tour of the Heritage House from Pangasinan, the house came all the way from Pangasinan.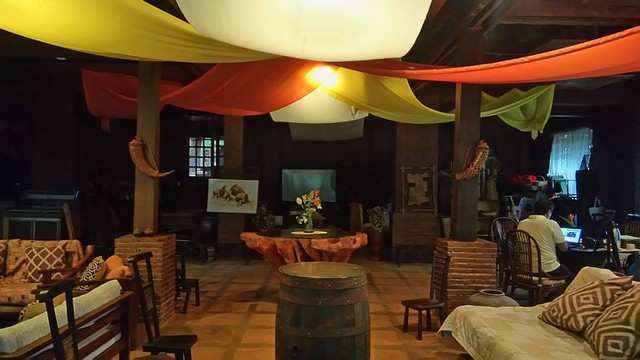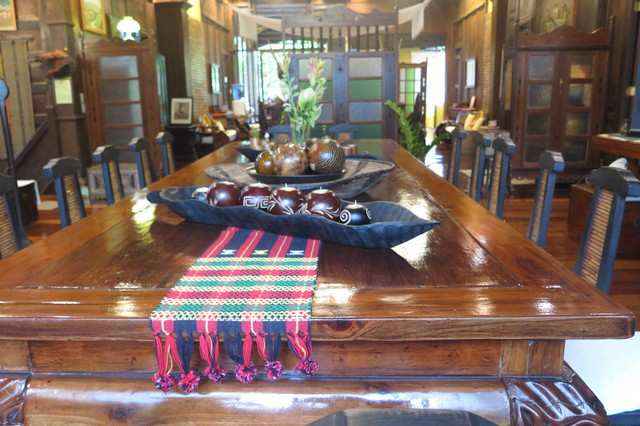 Piece by piece the house's parts were shipped to Bukidnon and assembled there. For only P30 per person, guests can already enjoy a tour with a guide, learn about the antiques and take pictures.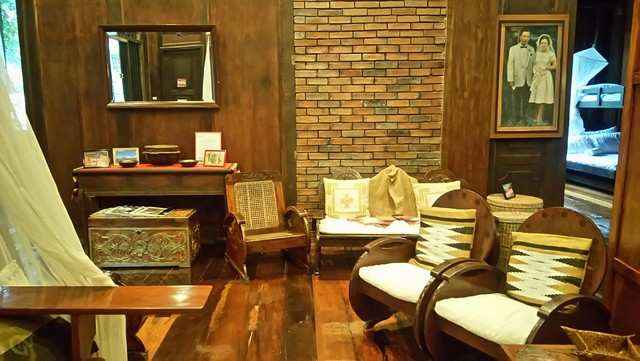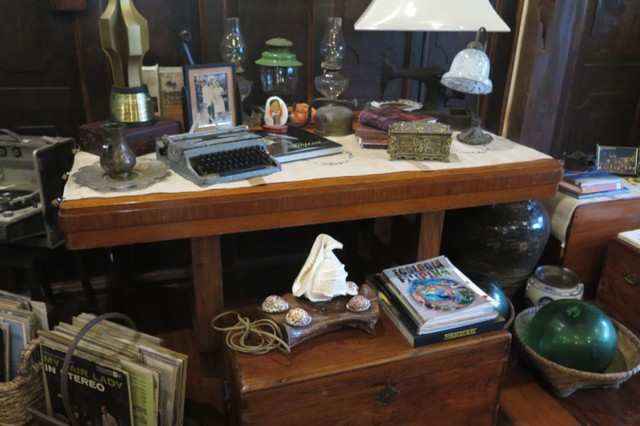 The house also doubles as accommodation for the guests with room rates starting at P2,500 per night.
How to Get There
To get to Kampo Juan from Cagayan de Oro, it's just a one hour ride if you already have a ready vehicle. You can also take a jeepney or a bus going to Manolo Fortich.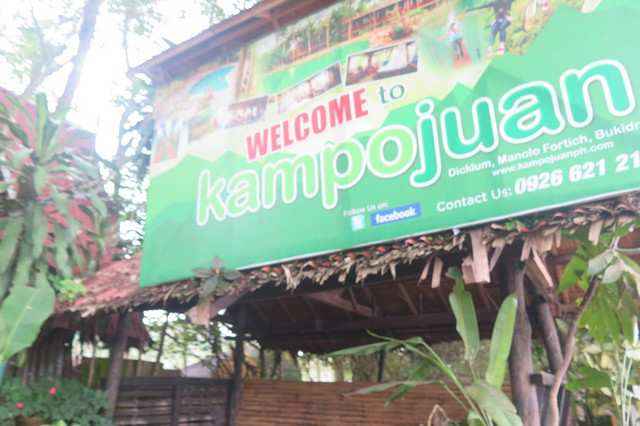 You will notice if you are already there once you see the signage of Kampo Juan, and from the signage it's around 4.8 kilometers to reach the camp.
For Reservations and Inquiries
If you need to go to their office or for reservations:
Kampo Juan Reservation Office
JCA Building, Sayre Highway Poblacion,
Manolo Fortich, Bukidnon
Contact Mercy on 0926-6212192.