10 Jul

2 TokHang Surrenderees Gunned Down in Cagayan De Oro City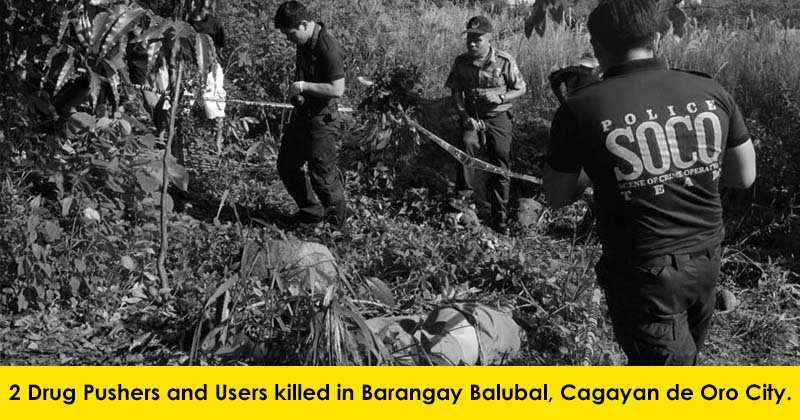 On Saturday, July 9, 2 drug users and pushers of illegal drugs were shot dead in Barangay Balubal in Cagayan de Oro City.
They were identified as White Jack Sigla and Sammy Dagus, both of them are included in the thousands of Operation TokHang surrenderees in the country. They are residents of the municipality of Tagoloan in Misamis Oriental.
The father of Jack Sigla, Carlos Sigla confirmed that both of the victims are drug pushers and drug users but said that they surrendered on Wednesday last week in respect to President Rodrigo Duterte's mandate of Operation TokHang.
Both Sigla and Dagus died through a bullet wound in their heads. A tooter, a heat-sealed sachet, lighter, and scissors are recovered from Dagus' short pants.
Despite the incident, Tagoloan Police station Deputy Commander, Inspector Dante Jallasgo denied the fact that there are vigilante groups in the area.