30 Jan

KRUNCH Opens New Stall at Centrio Mall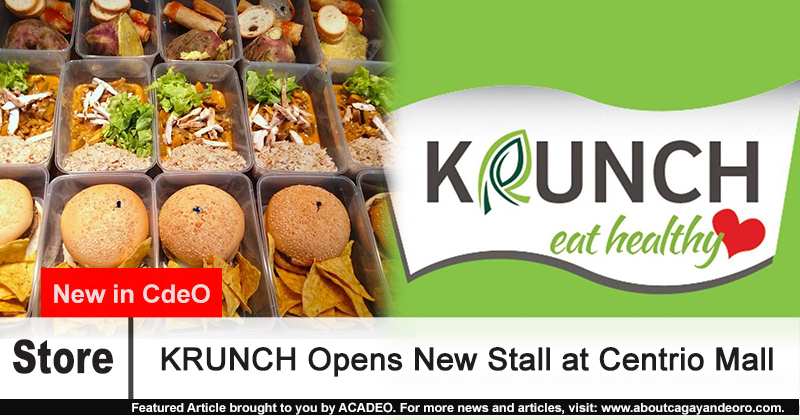 KRUNCH, the establishment that brought healthy and affordable meals in Cagayan de Oro will now open a new kiosk in the city. Krunch takes pride in helping their customers attain better health by providing meal plans which contain all the important nutrients needed by the body.
They also promote nutritious versions of our favorite beverages and foods like smoothies, burgers, burritos, and sandwiches served with fruits and veggies which contains less fat, calories, sugar, and carbs.
Today, January 30, 2018, Krunch will officially start serving their healthy products at the Centrio Mall's ground floor.
So, for health-conscious Kagay-anons out there, don't forget to visit!
Photos: Krunch Official FB Page