08 Jan

South Cotabato's Lake Holon Closed for Annual Rehabilitation until March 2020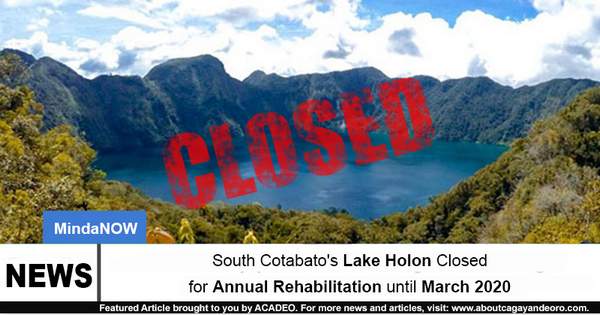 Mga higala! Lake Holon, one of the top ecotourism destinations in Mindanao, is now temporarily closed to tourists for an annual rehabilitation ordered by Tboli Mayor Dibu Tuan. The closure will run for around two months, starting last January 6 and will end by March 14 of this year.
This is not the first time that Lake Holon, formerly Maughan, was shut down. It was in 2014 when the municipal government first declared the lake off-limits to tourism-related activities in 2014 for 9 months. Followed in 2016, Lake Holon was closed for 55 days. By 2017, it was closed for 63 days, and in 2018 for 70 days.
In the duration of the closure, Tuan assigned municipal tourism officer Rodel Hilado to implement activities such as refresher courses and training for all personnel involved in maintaining the tourism facilities at Lake Holon and at the same time assessing the site.