11 Nov

Largest Supermoon to Rise Evening of November 14, Closest to Earth in 70 Years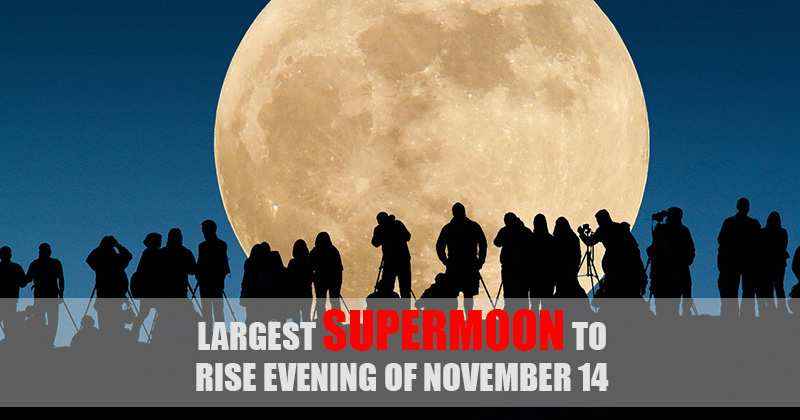 Almost 70 years of waiting comes another rare lunar event, a supermoon, expected to rise in the sky on the eve of Monday – November 14, 2016. It was last observed on January 25, 1948, and this year, the moon will fully dominate the skies will appear closest to the Earth.
Supermoon happens when the location, timing, and phase of the moon come together at certain points. To explain further, the moon must be in either an illuminated or visible full moon phase, or an entirely invisible and dark new moon phase with the moon to orbit towards that one point where it settles the closest to the Earth.
It is known that all full supermoons appear super-sized and are larger and brighter than the usual size, however, this time, moon and star gazers will get to witness a much larger and brighter one.
As the National Aeronautics and Space Administration (NASA) said, when the moon gets so close to Earth, it appears 14 percent larger and 30 percent brighter in the sky compared to an apogee full moon or when the moon is furthest from Earth, the reason why not to miss the coming November 14 lunar event.
Source: Sun Gazing