17 Sep

Laureen Uy Meet and Greet – A Night of Fashion Fun and Tips
It was a fun night for fashion, a fun night for fashion followers, and it was certainly a fun night for the online followers of Laureen Uy as she was the center of a meet and greet event held at the Activity Center of the Ayala Centrio Mall last September 12, 2015.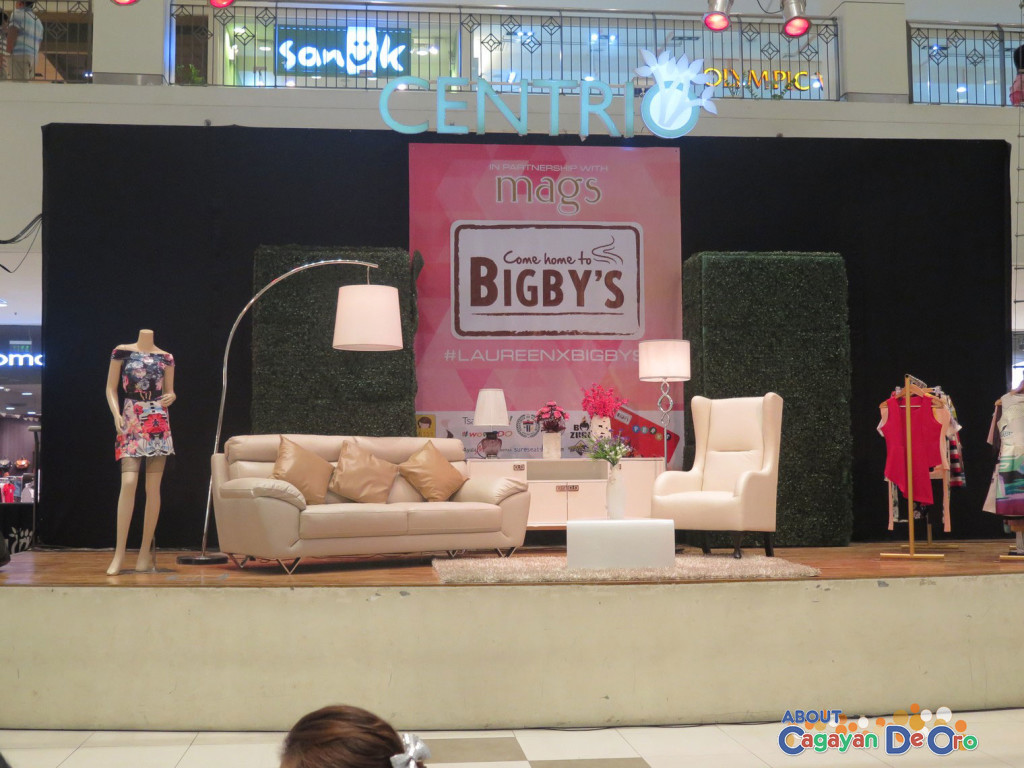 The Laureen Uy Meet and Greet Show at the Ayala Centrio Mall featured the popular stylist and travel blogger of breakmystyle.com, an event mainly sponsored by Bigby's and Mags and also featured Bigby's Perks Card, the event being one of its perks.
In fact, before the end of the event, 10 Perks Card members were selected by raffle for a free dinner together with Laureen Uy at Bigby's Centrio.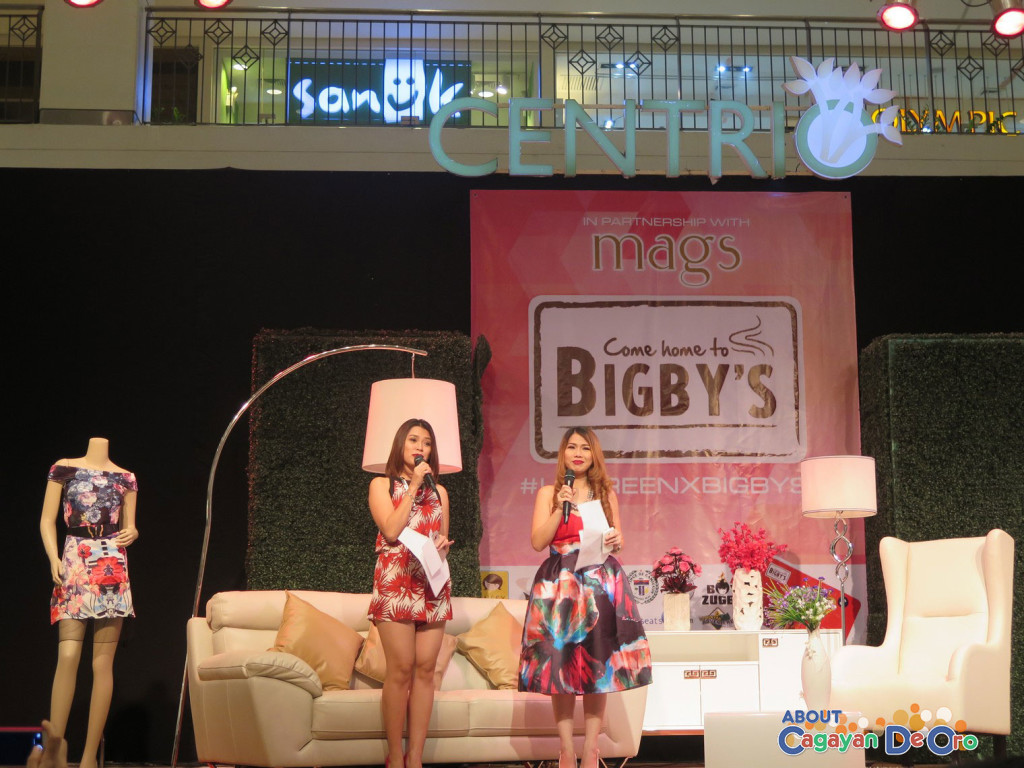 The show was hosted by local ABS-CBN TV Patroller and former Miss Cagayan, Greanne Mendoza and Mag TV Na, Asenso Ka host, "Mommy" Marge.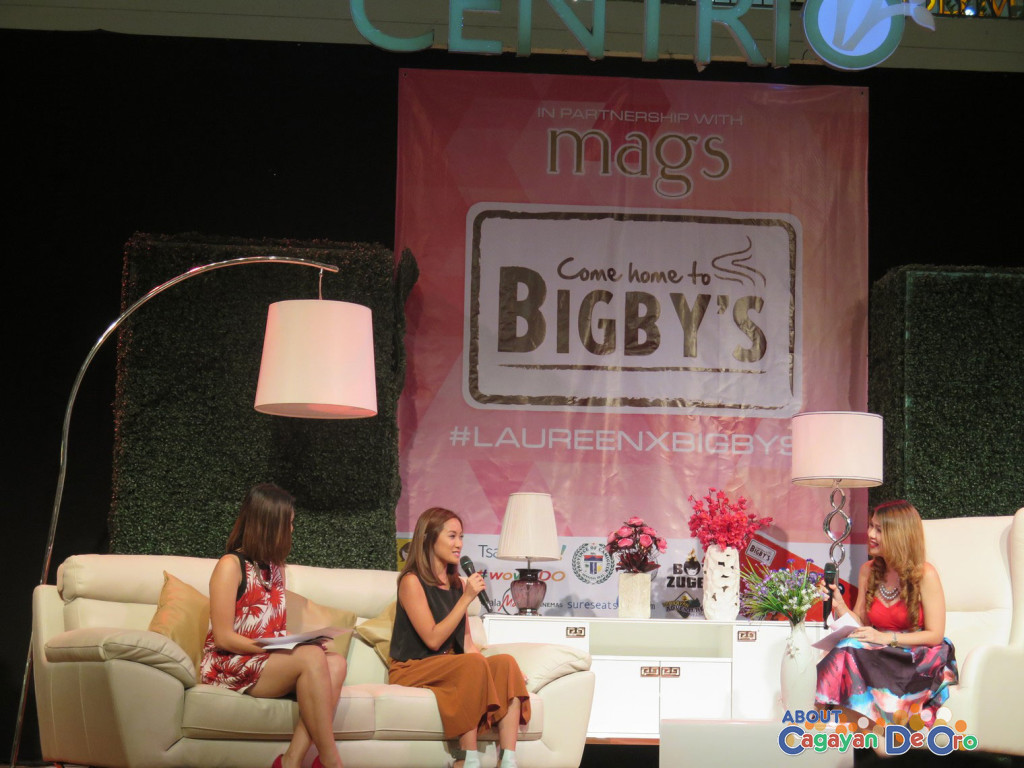 Naturally, the highlight of the Meet and Greet was the fashion tips offered by Laureen through the discussions with the hosts as well as answering fashion questions from the audience.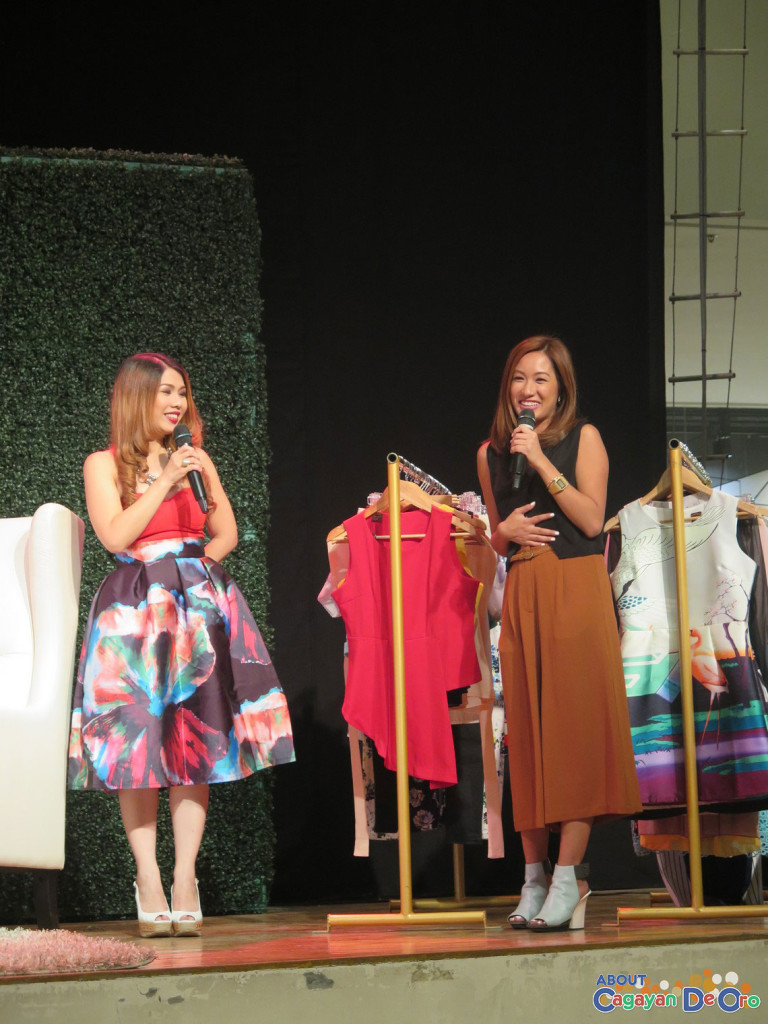 Her tips ranged from what to fashionably wear on a first date, how to look "civilized" and presentable if your school has no uniform or dress code, how to dress fashionably for a night out with friends, how to wear black if your parents won't allow you to wear black, what to wear to look taller if you're a petite girl, to how to mix and match different colors. She was able to demonstrate some of her tips since a rack of clothes was provided on stage, courtesy of Mags.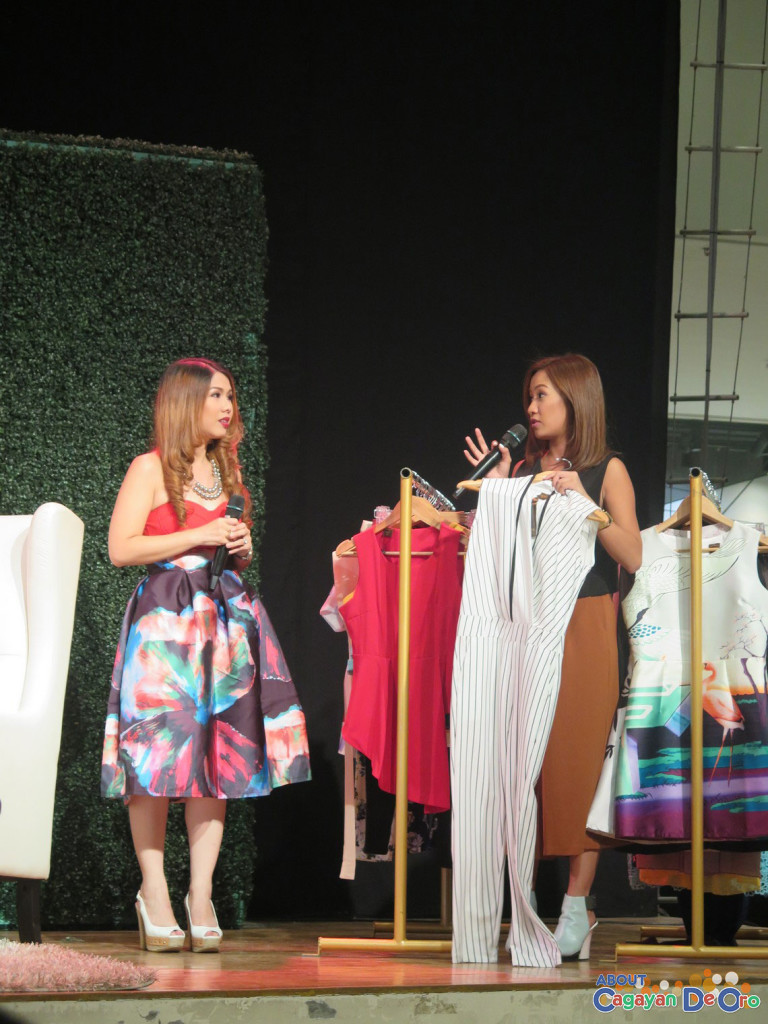 Other highlights that certainly got a "high" from Laureen's followers were the "major selfie" with the audience taken by Laureen herself and the personal photo ops with the fashion blogger herself onstage after the event.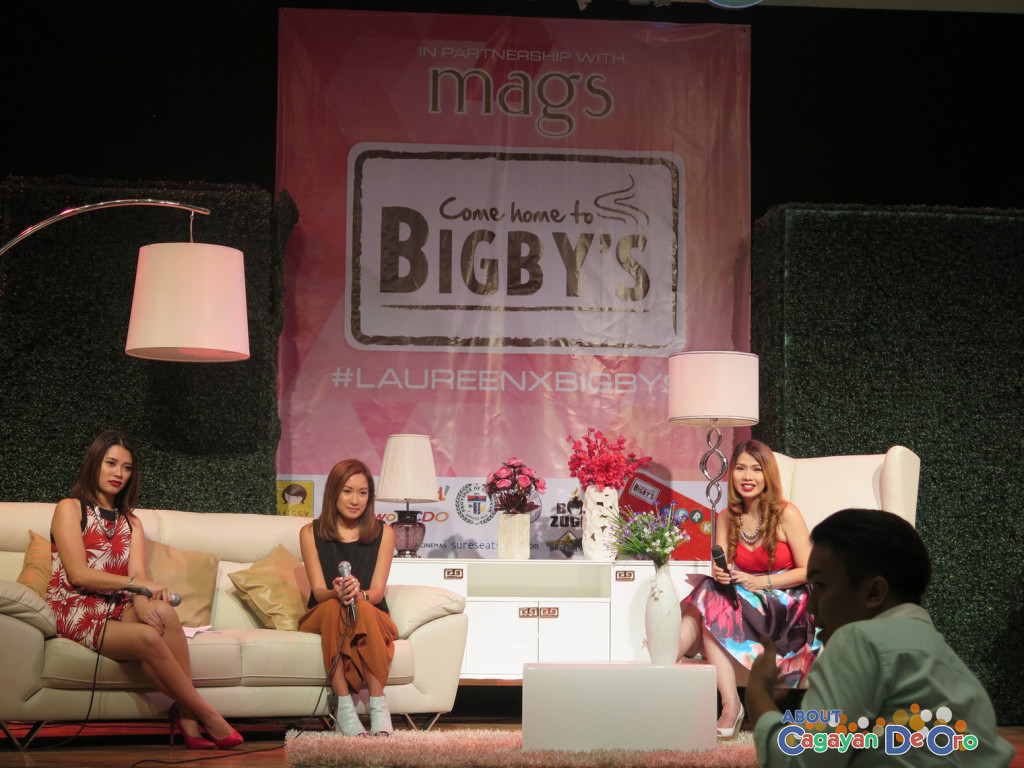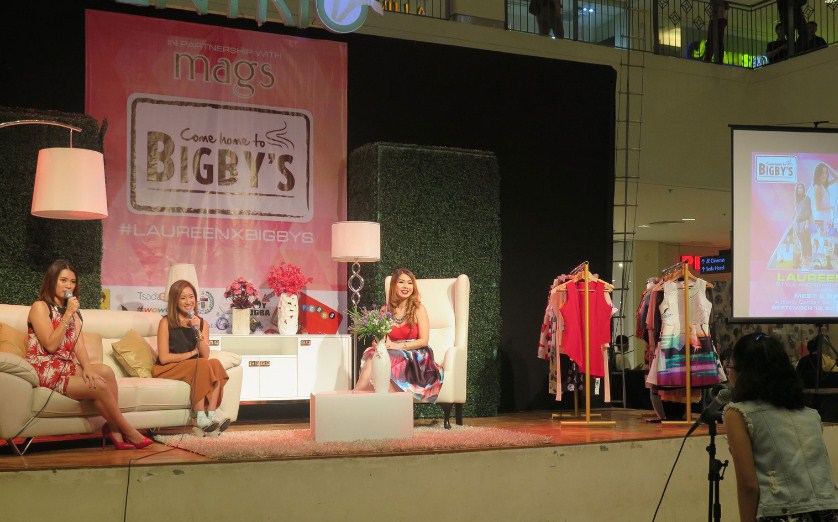 During the question and answer portion, some Cagayan de Oro fashion bloggers and stylists were able to pitch in their questions to Laureen. When interviewed by the two hosts, not only did Laureen share her fashion experiences but also a few of her motivations that drove her to start blogging. Laureen admitted that her original blog was only a photo diary of her outfits, most of which were inspired by her idolizing of her sister, Liz. As time passed, everything evolved.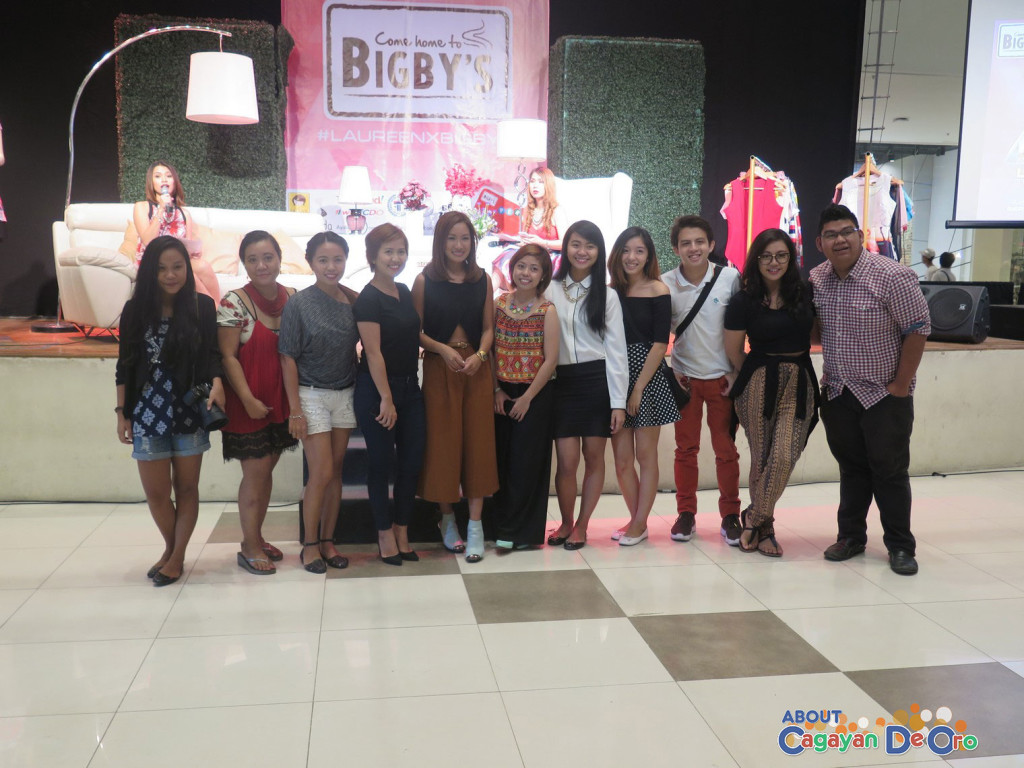 Laureen particularly shared how overwhelmed she was when she visited and experienced some of the tourist attractions in CDO such as the Macahambus Adventure Park (where she froze at the middle of the sky bridge), the Macahambus Cave, the Divine Mercy Statue in El Salvador, and the white water rafting which she described as "unbelievable fun." She also mentioned how overwhelmed she was with the local CDO hospitality and how honored she was to be invited to CDO for a number of events here. She did a personal appearance at the Mags Fashion Store at the SM City Mall earlier before the Centrio Mall event. She was actually surprised with the large number of followers on her social media sites from Cagayanons and she was hoping to come back in the near future.
Towards the end of the show, Laureen was asked what advice she could offer to aspiring fashion bloggers and stylists. "The secret is to know yourself first; be unique and always know your personality first, because there are so many bloggers out there, and the most important thing in creating a blog is to be unique and know yourself. You can put a lot of content in a blog, but the most important thing is that you put content that is original and yours."
Taking Better Instagram Pictures
One particular important fashion tip that Laureen explained in detail was using an app called Snapseed. Simply download the app of choice, open the photo using the app, use the tune image editing options, use the selective adjust options, and then go to the highlights options to finish off. According to Laureen the finished product should be more delightful compared to the original.
Photo Booth for the Guests
One of the special features of the event is the Photo Booth which was well-decorated with the Sponsors and Media Partners of Bigby's and The Laureen Uy Meet & Greet event.
About Cagayan de Oro team was happy to pose with fellow bloggers who were also invited to attend this special event.
Who is Laureen Uy?
Aside from being a popular fashion and travel blogger, Laureen is also an actress and has appeared in roles in My Binondo Girl (2011), Kailangan ko'y ikaw (2013), and Maalaala mo kaya (1991). She is the younger sister of Liz Uy, stylist, designer, and fashion editor of Preview Magazine and Esquire Philippines. Laureen hails from parents who are both bankers. She was born on October 9, 1989 and grew up in Quezon City. She went to the University of Asia and the Pacific for her college years. She admits that she idolizes her two siblings who are into fashion for the celebrities.
In this photo from Laureen's own Instagram account, she features the outfit that she wore during the Meet and Greet Show. This photo was actually taken inside the Lifestyle District.
In another Instagram photo, Laureen wears a well-balanced outfit, the photo being taken on the grounds outside the Limketkai Luxe Hotel.
On YouTube, Laureen Uy has several videos on tips for hairstyles and dressing up. She is featured in one video gracing the cover of Chalk Magazine and she starred in Pond's Prom Perfect Style Tips on TV and YouTube (see the video below)
In another Ponds video and tips advertisement, Laureen appeared with fashion and makeup blogger Nicole Andersson for the Ponds No Makeup Look (see the video below)
All in all, the Bigby's and Mags sponsored event was quite a hit, making an obvious impact on the audience, particularly the fashion bloggers and followers of Laureen. Her visit to CDO is perhaps another testament to the city's growth, not just in terms of economics or infrastructure, but because it marks the acceptance of Cagayan de Oro as the center of fashion designing and fashion distribution for Northern Mindanao.