27 Jul

Lawmaker Files Bill Declaring Ghosting As Emotional Abuse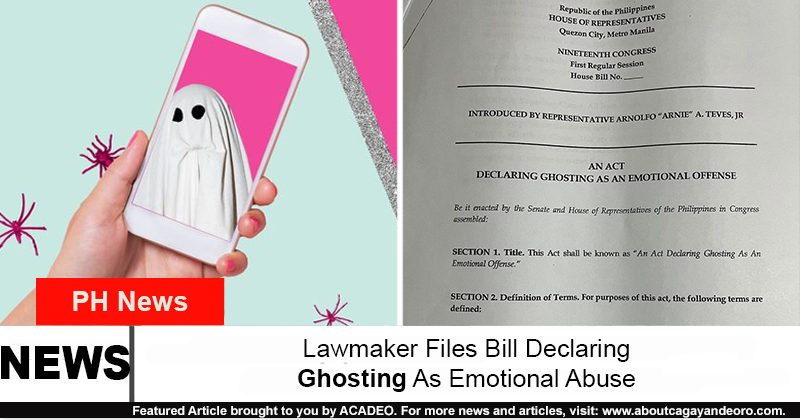 Mga higala! Negros Oriental Rep. Arnolfo Teves Jr. has filed a bill in Congress aiming to declare the act of GHOSTING as a form of emotional abuse!
ICDYK, ghosting is when a person suddenly cuts off all communication with someone he/she is in a dating relationship with, without any explanation.
The said bill, House Bill 611, stresses that ghosting can be mentally, physically, and emotionally exhausting to the "ghosted" person.
Moreover, its supposedly considered a form of spite that develops feelings of rejection and neglect.
That's why "it can be likened to a form of emotional cruelty and should be punished as an emotional offense".
For more details: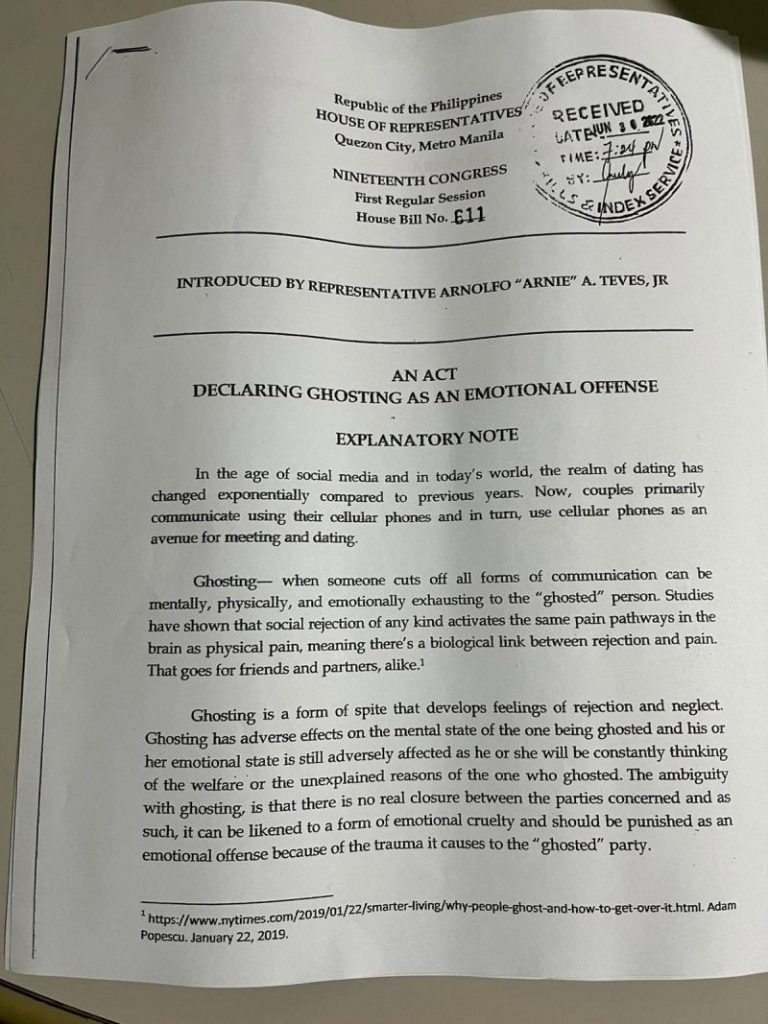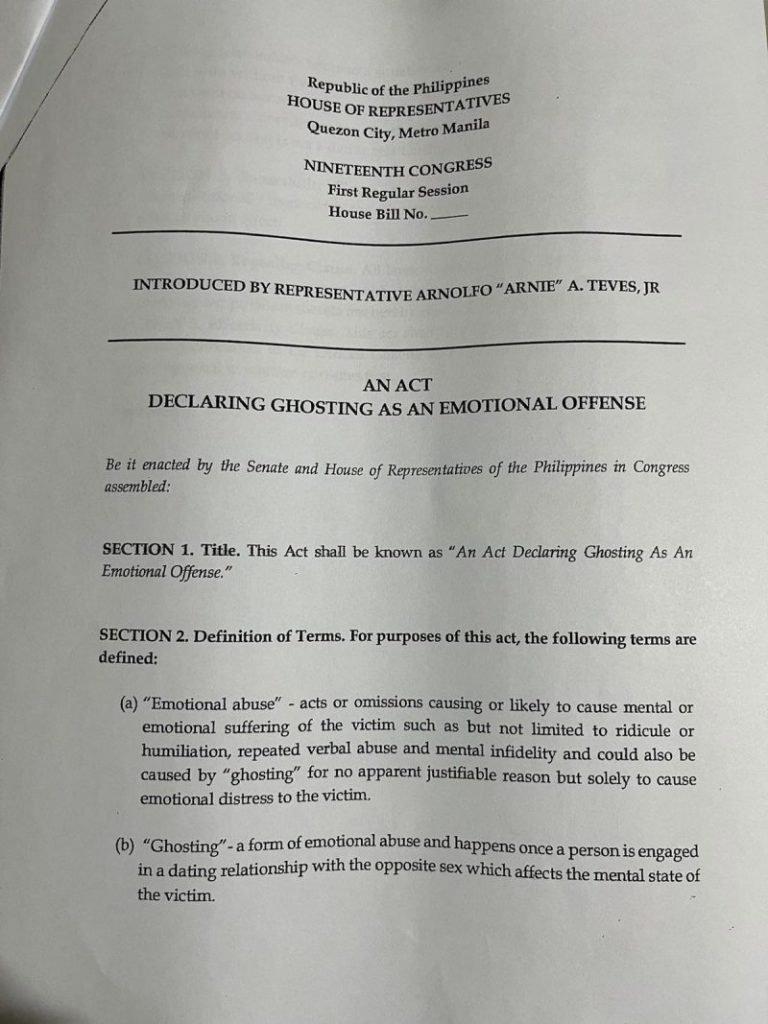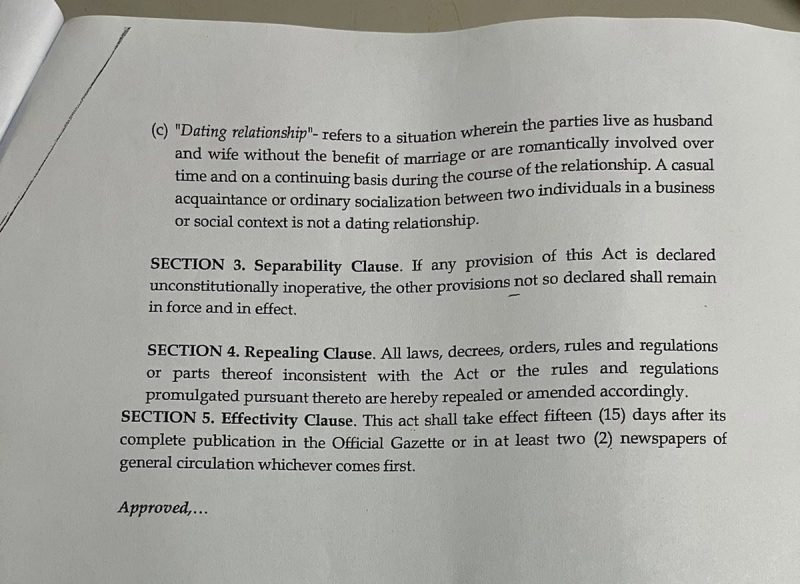 Source: CNN Philippines