17 Feb

LOOK: Leatherback Sea Turtle Rescued By Local Residents After Swallowing Fishing Net

Mga higala! Local residents successfully rescued a leatherback sea turtle yesterday, February 16, 2021, that was left weakened after swallowing a fishing net, in the waters near Brgy. Carmen Annex, Ozamiz City!

According to a post by J-Zellou Arapoc Baludo, the said turtle was found by a fisherman who called for help from other locals and brought it to the nearby shore. Upon close inspection, they found out that the poor animal ate a fishing net, had wounds, and is now almost unresponsive.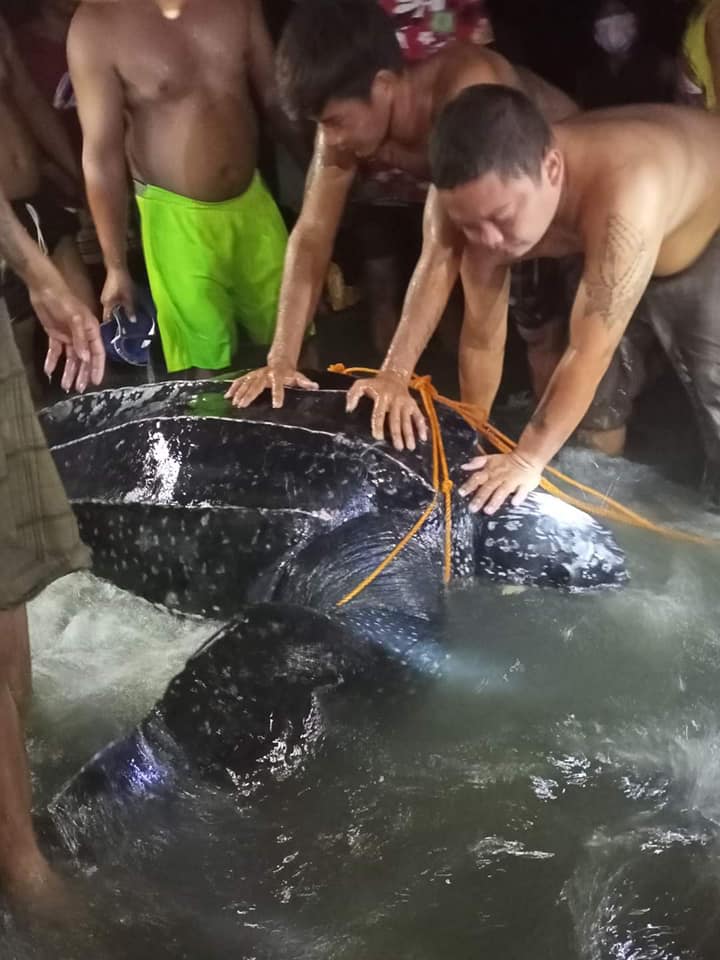 The kind-hearted residents then contacted the offices of the Bureau of Fisheries and Aquatic Resources (BFAR) and the Department of Environment and Natural Resources (DENR).
The leatherback sea turtle was then fetched by personnel from the said agencies, with the assistance of the Coast Guard, for immediate medical attention.
Check out the posts below: