17 Aug

Feature Article: Lefty's Chick-N-Chops – Serving the Best Buffalo Chicken Wings in Town!

The Lefty's Experience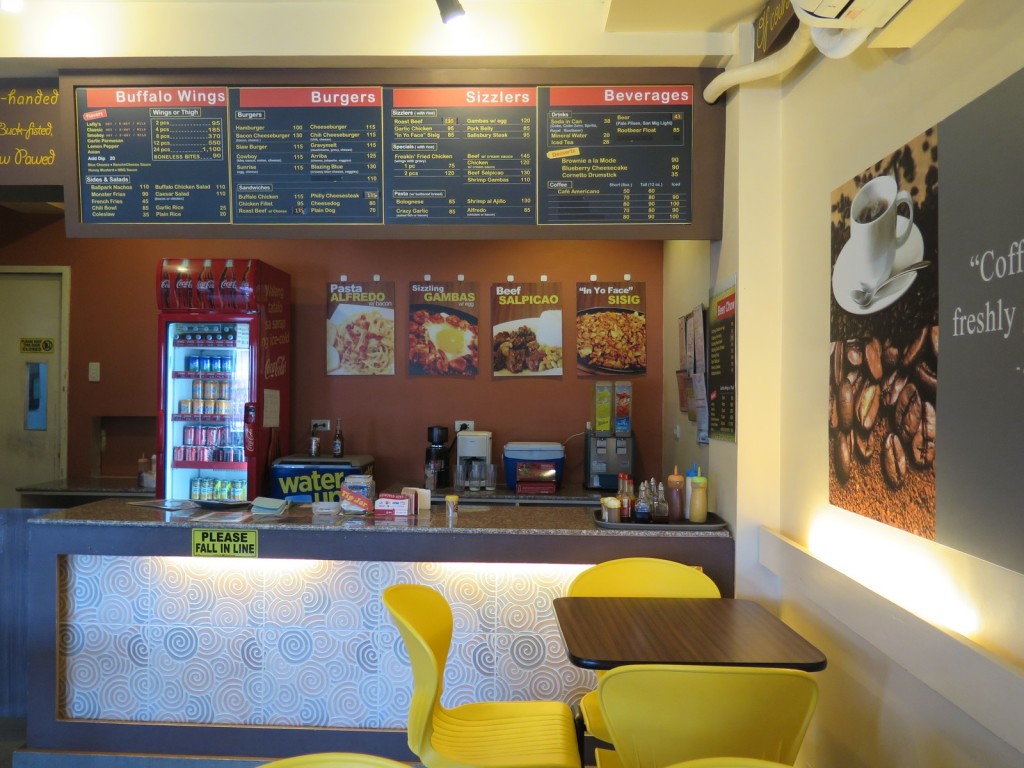 Lefty's Chick-N-Chops is a fun and cozy restaurant that serves mouthwatering buffalo chicken wings as their front runner, along with their American themed line-up of savory comfort food at affordable and reasonable prices. They are known as the first buffalo wing joint to originate in Cagayan de Oro City, and authentic does not begin to describe their wings!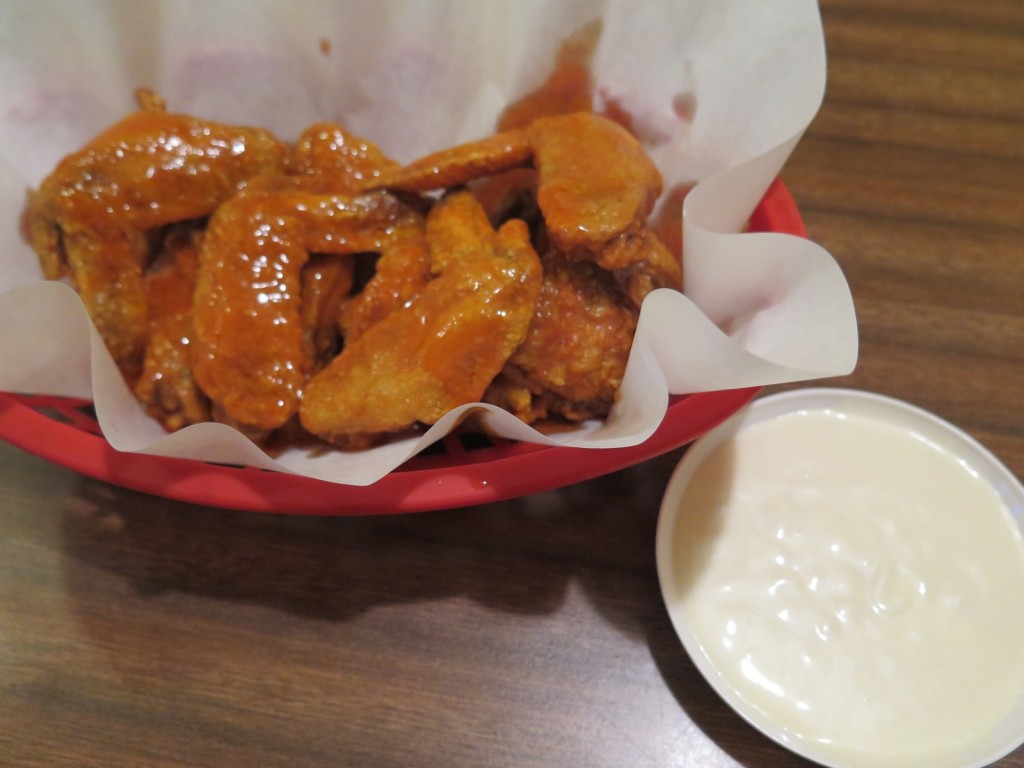 It is crispy, juicy, scrumptious and tasty. It comes in a variety of flavors – classic, smokey, garlic parmesan, lemon pepper, asian, and the top-seller is their very own signature flavor which is Lefty's. They recommend that you use your hands when eating the wings and it tastes better with their home made dips – ranch, blue cheese, or honey mustard.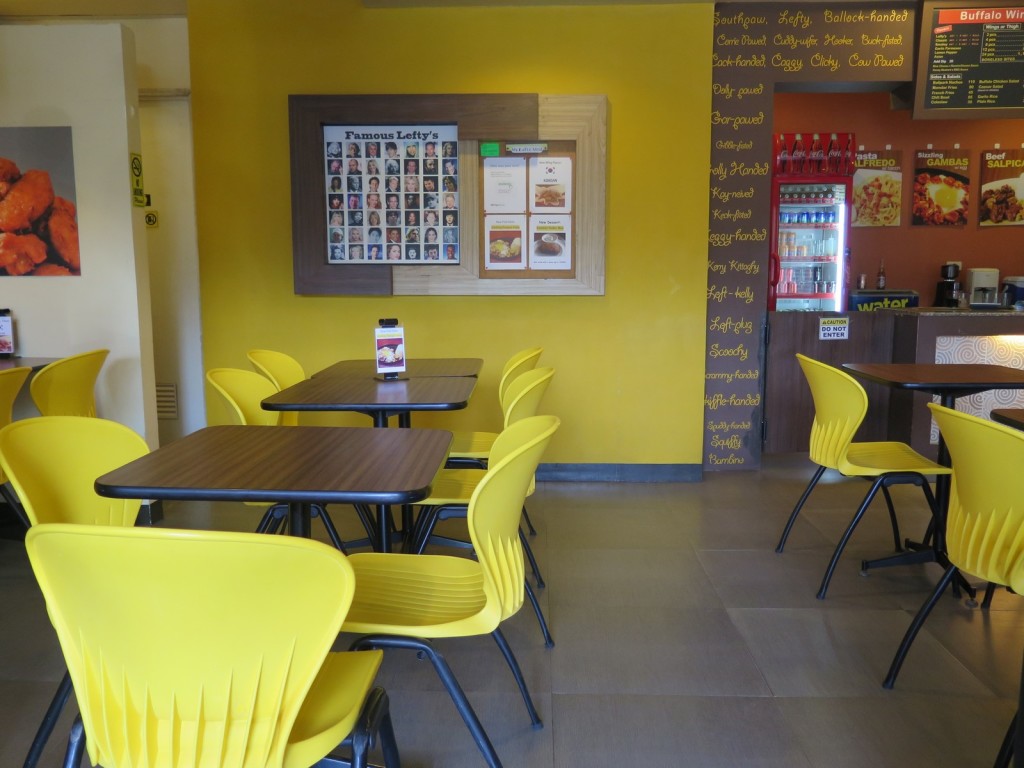 Most of their customers enjoy eating it with rice for meals, but it is already perfect on its own or have it with their freshly made and chilled coleslaw. Their flavors are made to suit all types of palettes from spicy, tangy, salty, garlicky, or sweet. And just like all the other buffalo wing joints in the U.S., you have the option to choose the spice level – mild, extra-hot, or wild.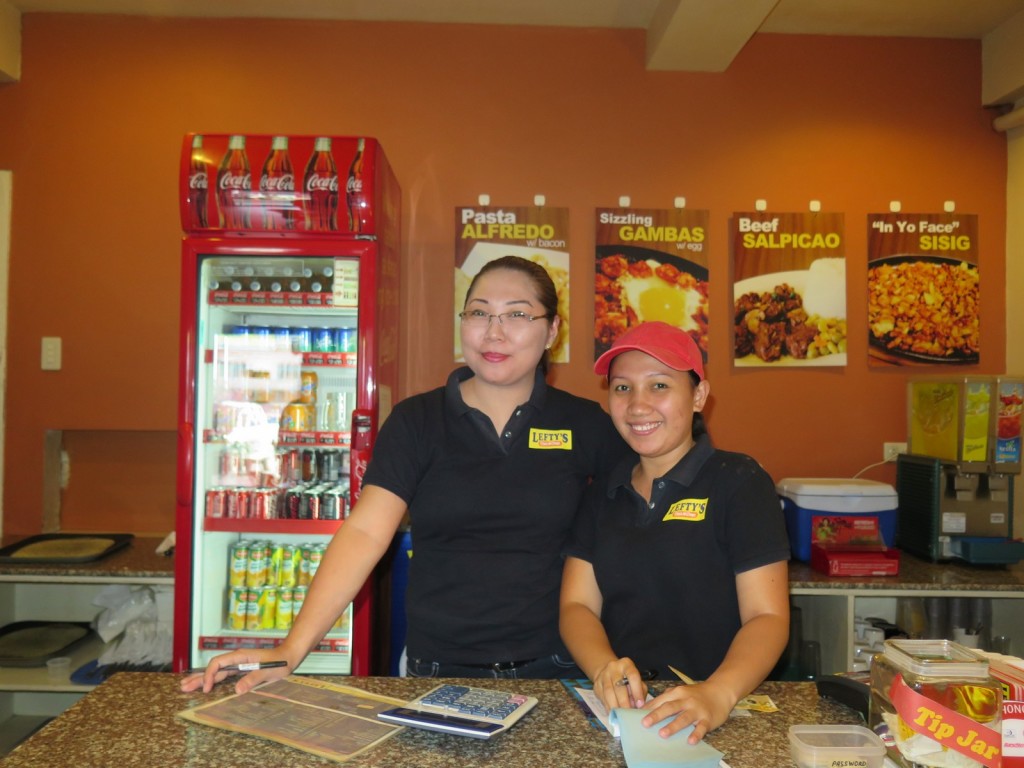 They plan to create more flavors for their future line-up to make the choices more fun and interesting for their customers. Lefty's is also known for their wide-selection of juicy American style burgers and addicting Asian style sizzlers such as roast beef and sisig as some of their best-sellers. Their warm fudge brownie ala mode is comfort food at its best!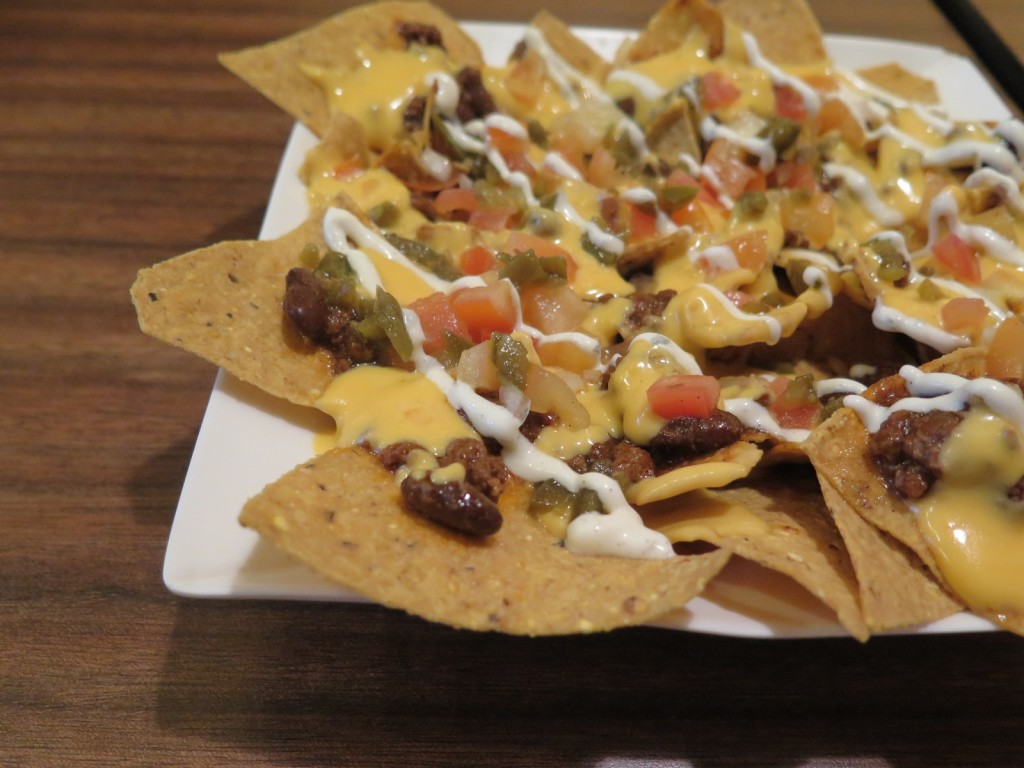 Having tried their savory food, it is no wonder why customers crave for their buffalo wings, and the only way to prove it is to try it at Great Spot Arcade, along J.R. Borja Extension beside Steve's BBQ and The Wine Cellar.
They cater to everyone, from the coffee drinkers to the beer lovers… And might I add that buffalo wings goes perfectly with ice cold beer!
If this were New York City, you could say this was your typical mom-and-pop diner with the best home cooked buffalo chicken wings in the neighborhood!
About the Owners and their Concept
The idea of putting up a new restaurant concept in Cagayan de Oro was in the minds of the owners, Celso Legarda and his wife, Jenina Legarda when they moved back home, to give Cagayan some semblance of the fast growing foodie lifestyle in Manila.
It was their love for buffalo wings that pushed them on to trying all the buffalo wing joints around the Metro and began to experiment on different buffalo wing flavors and recipes at home. They cooked it so often that it became a staple when they invited friends over for drinks.
The initial plan back then was to set up their first branch in Manila, but things changed when they moved to Cagayan for work in 2010. After living in CDO for a year, they felt that it was finally time to make their buffalo wing restaurant dream into a reality. They then started to develop their menu line-up based on all their favorite comfort food, and with the Cagayan market in mind, they made it affordable with sizzlers as a great option for rice meals.
The design and concept was built around the name, which has a cute back story to it. Apparently, the original name that they had planned for the restaurant was Buffaloco, but something about it didn't feel right as it didn't relate to them at all. So the couple decided to think of something they both had in common and without thinking too hard, they found one that stood out like a raised hand!
You guessed it! They are both left-handed, and so they decided to name it Lefty's . This definitely made the design and concept fun and easy for the couple. On the beams and the walls, you see lefty quotes and names that will make anyone smile when reading them.
Their highlight wall has a frame full of pictures of all the famous lefties and surprisingly, a lot of the big named celebrities are left-handed. The yellow colored atmosphere of the place makes you feel light and comfortable as it describes what this couple is about, simple and unpretentious.
Lefty's was born on April 11, 2012 and was greatly welcomed by the Cagayanons. It is also in ably good hands with its well managed and friendly Lefty's Staff. The restaurant is squeaky clean and operations runs smoothly daily. They make sure that customer service is always at its best, while the food served are well-prepared, much to the delight of their valued customers.
What does lefty or lefty's mean anyway?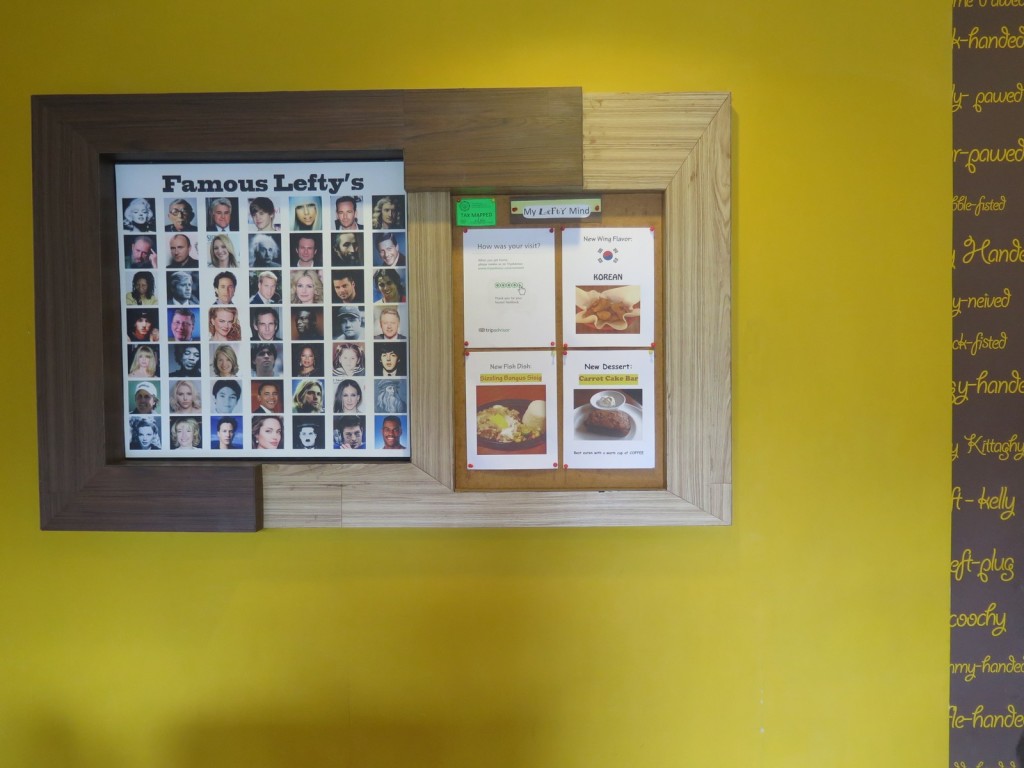 In the Webster and Oxford dictionaries for American and British English, a lefty is a noun describing a left-handed person. As an adjective, lefty means doing something or using something regularly with the left hand, as opposed to righties who frequently use the right hand. In informal and slang dictionaries, a lefty is a left-leaning or leftist in political beliefs. Being a lefty means doing normal things with your left hand instead of the right.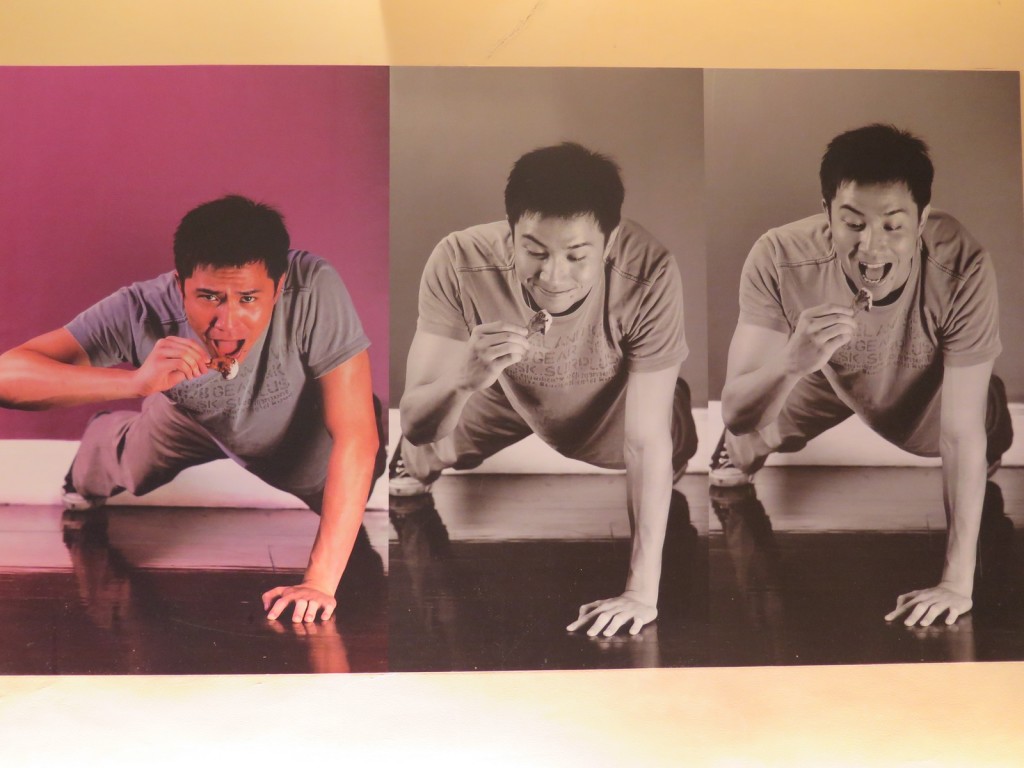 For instance, writing, using scissors, combing the hair, throwing things, etc. In baseball, lefties are considered valuable because right handed batters have a hard time hitting left handed pitches. In boxing lefties are called southpaws. The most well-known southpaw to Filipinos is Manny Pacquiao. Because of social media many people now know that U.S. President Barrack Obama and Bill Gates are lefties.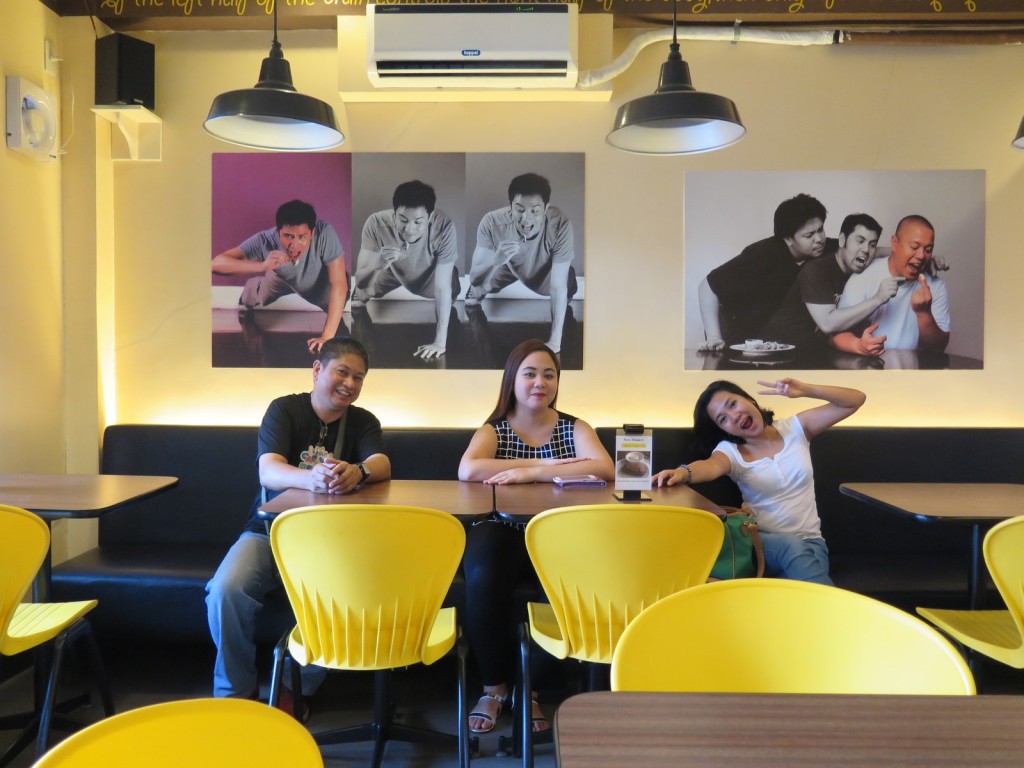 However, many people are unaware that such personalities like baseball player Babe Ruth, Napoleon Bonaparte, Leonardo de Vinci, Aristotle, Jimi Hendrix, LeBron James, Adam Levine, Lady Gaga, Julia Roberts, and Bruce Willis are all left-handed people. So far, six U.S. presidents are left-handed. And most American and British comedians are left-handed. Maybe there's something funny going on with lefties. Though some left-handed people can be ambidextrous because they were forced to as kids, many lefties remain purely left-handed.
Lefty's Business Hours and Promos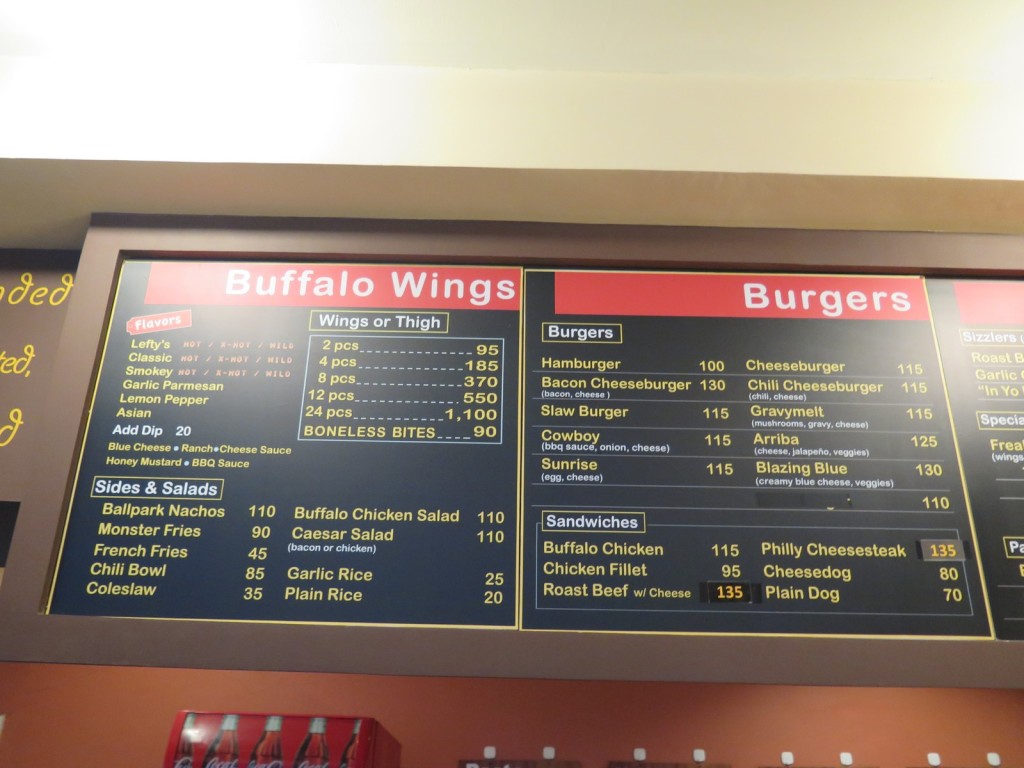 Like other restaurants in Cagayan de Oro – which seems to be a trend in this city – there is no predictability to the days that the restaurant is filled or busy. It can get filled up on a Monday night just as easily as on a Wednesday lunch time, or even on Saturdays and Sundays.
When the interview team of aboutcagayandeoro.com interviewed the owners on a Friday late afternoon, people were coming and going on a regular basis. At around 7:00 or 8:00 in the evening, all of the tables inside were occupied. They also have a large and comfortable space with tables outside for those who prefer to sit outdoors.
Lefty's operating hours are from 11am-11pm, daily. For regular updates on promos and advertising, follow their Facebook page: https://www.facebook.com/LeftysChickNChops, and Instagram: @leftyscdo. You may also call ahead for pre-orders and reservations at (088) 8807-284.