22 Nov

Leni denies pregnancy rumors: 'insult to women'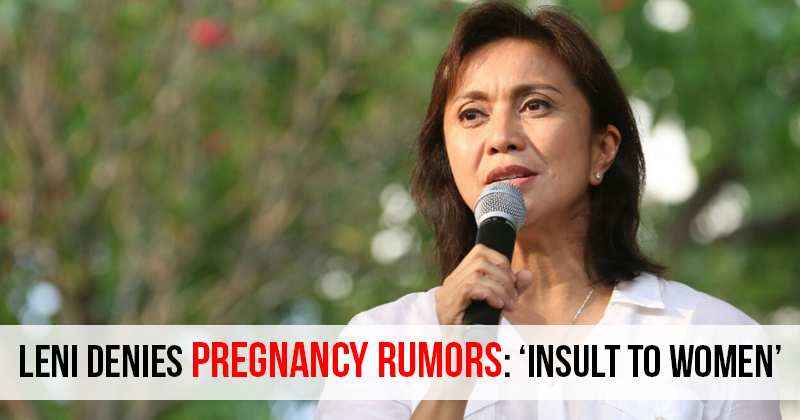 Over the weekend, rumors spread on social media about a high government official of the Liberal Party is pregnant and some have speculated that it is Vice President Leni Robredo.
In an interview, Leni denied all allegation that she is pregnant saying that the issue is "laughable and insult to women."
Robredo added that the issue has no basis and it is not true.
According to her spokesperson, Georgina Hernandez, the issues and rumors are demolition jobs orchestrated by someone to malign the VP.
She added that the VP trust the Filipino people to discern fact from fiction and should not rely on fake news spread by "troll armies."
Robredo is a widow of former Department of Interior and Local Government (DILG) Secretary Jessie Robredo – who died in a plane crash in 2012.
Source: Philippine Star