10 Jun

VP-Elect Leni Robredo Highest Spender Among VP Bets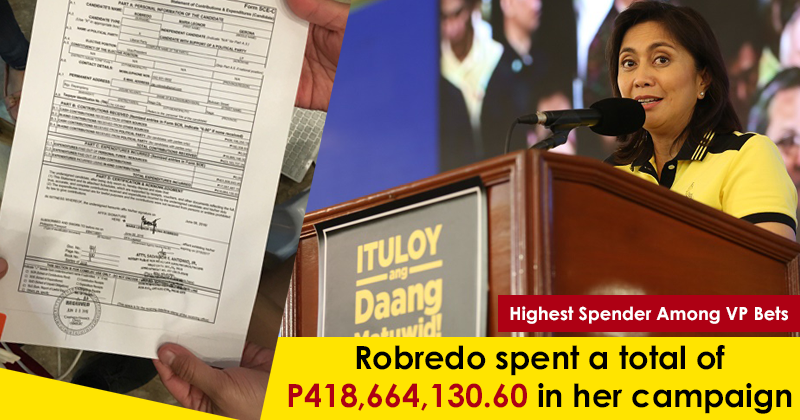 On Wednesday, June 8, 44 out of 62 candidates for President, Vice-President, and Senators filed their statements of contributions and expenses (SOCE).
It was seen that the Vice President-Elect Leni Robredo is the highest spender among any other candidates for Vice President.
Robredo spent a total of P418,664,130.60 in her campaign.
Despite this massive budget for her campaign, this budget came from contributors as well as the Liberal Party.
It was reported that she received a total of P423,163,737.34 in contributions. P406,106,250.19 in cash and P192,338.83 in kind from "other" sources, that has not been specified who or what organization. Liberal Party, meanwhile, contributed P16,865,148.32 in cash.
The Comelec has yet to release the attached list of contributors in Robredo's SOCE.