25 Aug

Libel Case Against Local Radio Commentator in Gingoog

On August 20, Saturday morning, a local radio commentator, Ronnie Waniwan was arrested over a libel case by the authorities of National Bureau of Investigation in Northern Mindanao.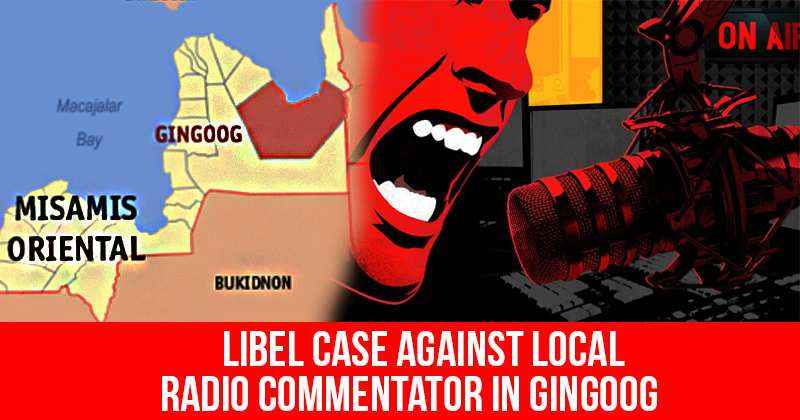 NBI-10 regional director Angelito Magno reported that Waniwan was seized during his doctoral degree class in a hotel.
Waniwan was a radio commentator in Gingoog. A former policeman filed the lawsuit last 2005 and the warrant of arrest was just issued by Judge Giovanni Navarro of Branch 27 in Gingoog City, Magno said. The warrant of arrest is confusing as it was just issued this year and on a weekend instead of having it on weekdays.
Waniwan is running for an elective post in Cagayan de Oro city council under the local party of former mayor Vicente Emano.
Waninwan's lawyer, City councilor Leon Gan stated that the radio commentator will be filing for a bail.