20 Jan

LICEO U LAUNCHES THE NORTHERN MINDANAO FILM FESTIVAL (NMFF) 2022: PelikuLABANPelikula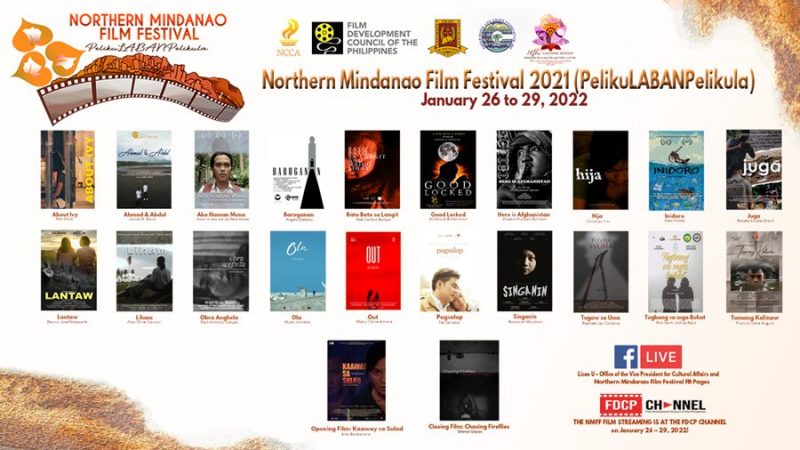 It's curtains up once again for film buffs!
Liceo de Cagayan University through her Office of the Vice President for Cultural Affairs in partnership with the National Commission for Culture and the Arts, the Film Development Council of the Philippines, and Safer River Life Saver Foundation announces the Northern Mindanao Film Festival 2021, which is slated from January 26 to 29, 2022; finally after having been postponed twice last year.
This year's festival theme is PelikuLABANPelikula. It is an indication of the enduring nature of culture and the arts that pelikulas or films and filmmaking are still palaban or defiantly fighting despite the pandemic, lockdowns, economic downturns, climate crises, and mental health issues.
The Office of the Vice President for Cultural Affairs of Liceo U, on her 16th cultural season, promotes hope, friendship, wellness, love, and everything that is still good in this world.  And it is more than a celebration or a treat for we are ushered through the lenses of Mindanao filmmakers whose stories are worthy of our attention and support.   The Festival screens Mindanao narratives in two full-length films, nineteen short films, one short documentary, and a series of talks on the various aspects of filmmaking.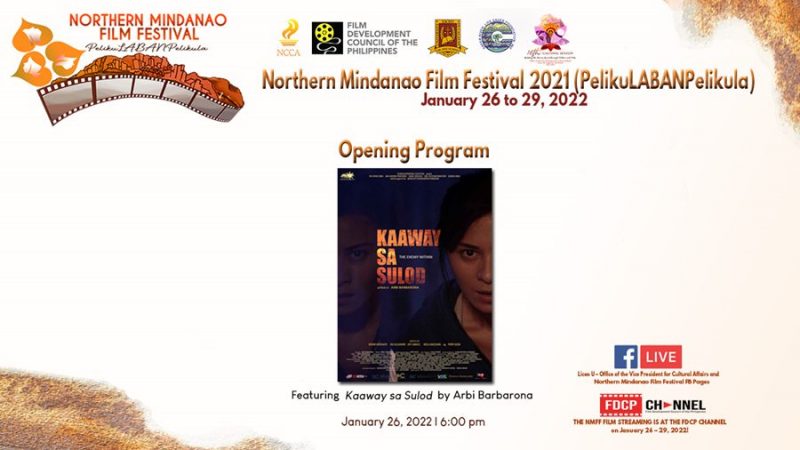 Festival founder and director Hobart P Savior's curation allows us to enjoy the art of cinema as it slowly unfolds the aspirations, imagination, and voices of Mindanao experiences in four straight days this January.   Tanglaw features the full-length films Kaaway sa Sulod by Arbi Barbarona, which will be shown during the festival's opening program on January 26 at 6pm, and Chasing Fireflies by Sheron Dayoc (FDCP), which will be shown during the closing program on January 22 at 6pm.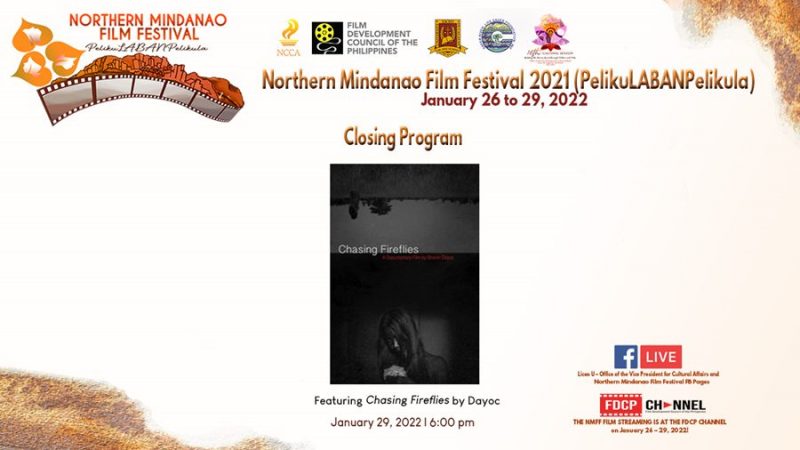 Here is the list of featured short films:
About Ivy by Mia More
Ahmad and Abdul by Jamal M. Baulo
Ako Naman Muna by Andrei Von Abao and Jeck Remar Mandas
Baruganan by Angelo Dabbay
Bato Bato sa Langit by Rab Centino Borbon
Good Locked by Al-Farouk B Marohom
Here is Afghanistan by Khadim Hussain Byhnam
Hija by Christian Lim
Inidoro by Alan Filoteo
Juga by Rosalie Escala-Sharif
Lantaw by Dennis Jose Malazarte
Liham by Jhay Oliver Lauzon
Obra Anghela by Paul Anthony Galupo
Ola by Mijan Jumalon
Out by Mary Claire Amora
Pagsalop by Tat Soriano
Singanin by Rosmirah Maruhom
Tugaw sa Uma by Raphael Jay Cordova
Tugbang sa mga Buhat by Hiro Saint Joshua Apus
Tumang Kalinaw by Francis Gene Auguis
Also, NMFF 2021 does not go without her Sine Talakayan and FDCP Talk series.  The topics and links for the film talks are:
Sine Talakayan| Film Appreciation and Criticism by Prof Elio F Garcia Ph D | Free registration here https://bit.ly/3vWi6rd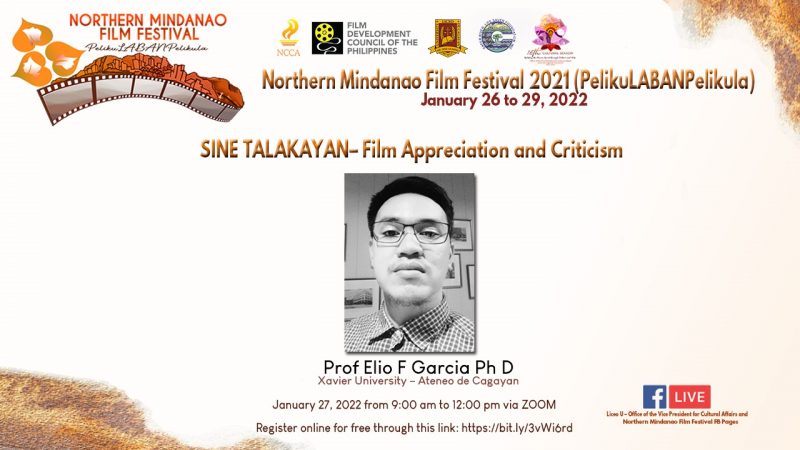 Sine Talakayan| Master Class on Film Production and Directing by Arbi Barbarona | Free registration here https://bit.ly/3ErOAfU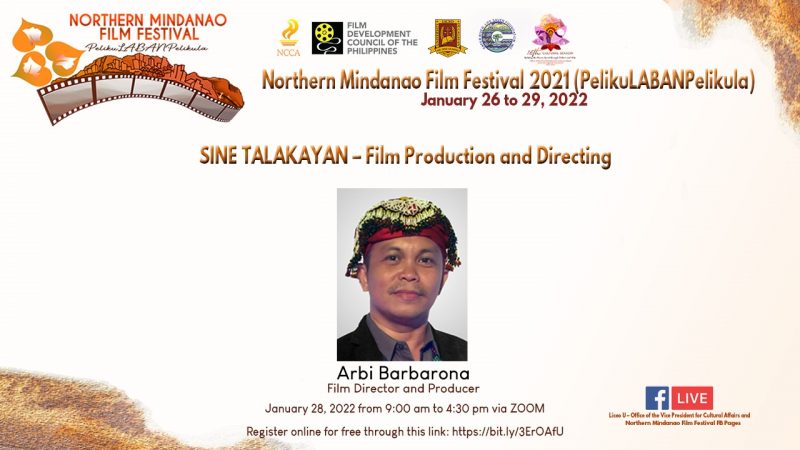 FDCP Film Talk on Sound and Music Scoring for Film| Free registration here https://bit.ly/3pLSPij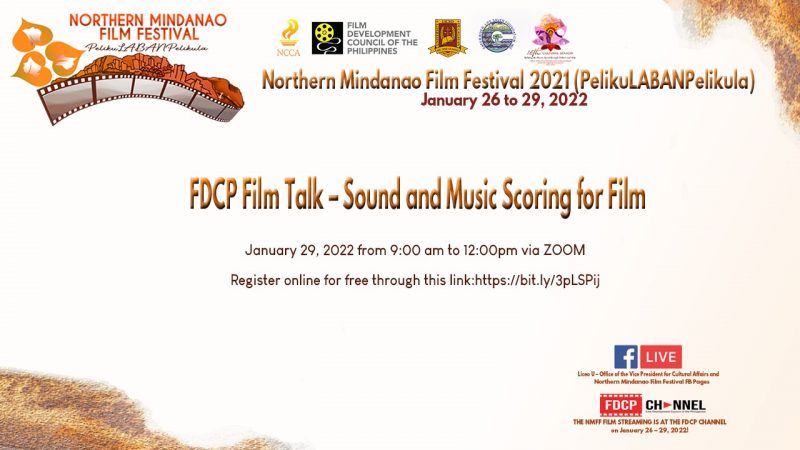 FDCP Film Talk on Film Editing | Free registration here https://bit.ly/3jMdVJS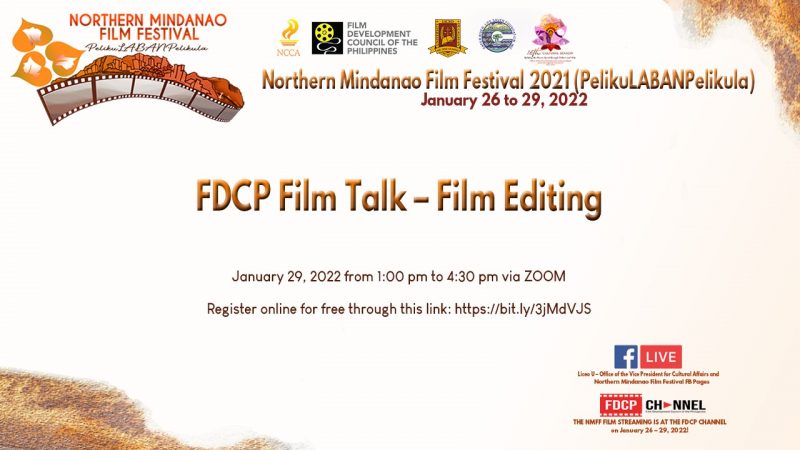 The opening and closing programs as well as the talks can be accessed at the FB Pages of NMFF and Liceo U – Office of the Vice President for Cultural Affairs. The NMFF screening of films are at the FDCP channel.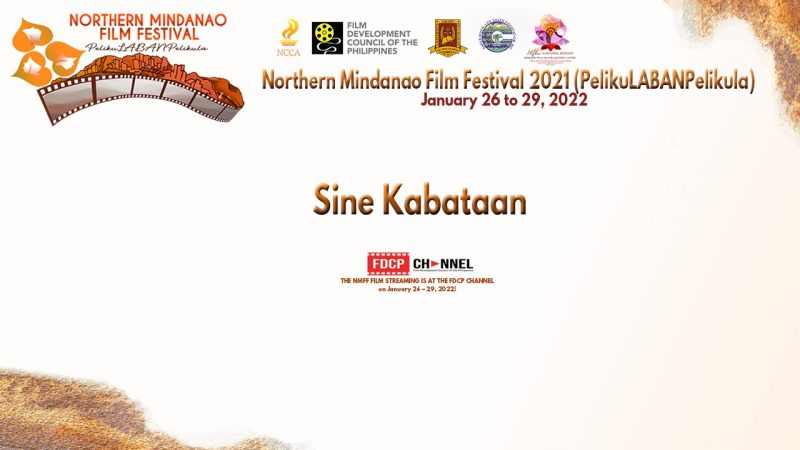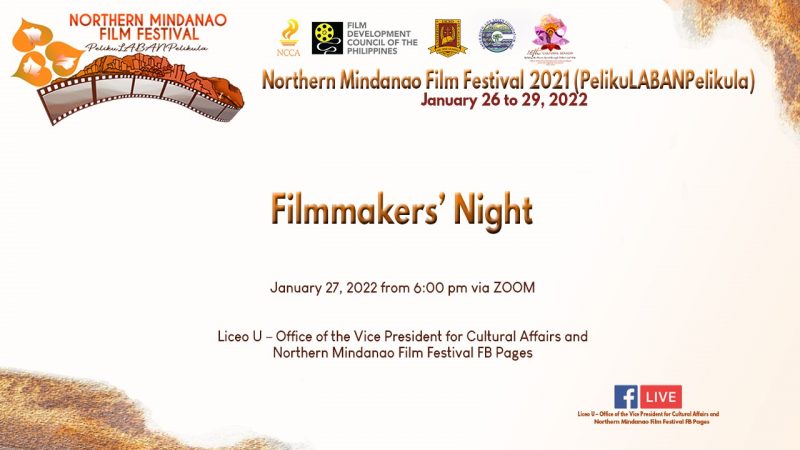 The NMFF is one of the longest-running film festivals in Mindanao having been established in 2009 as CINEMAGIS (an independent regional digital short film festival in Northern Mindanao).  The festival develops, promotes, and appreciates the regional independent films that depict regional realities, issues, lore, and sentiments.  Also, the festival serves as an inclusive platform for local filmmakers to showcase their work in Cinema Rehiyon 2022, and for them to be recognized for their contribution to the rising Mindanao Film Industry.