10 Nov

Lifestyle House of Decors: Most Unique Home Decor Shop in Cagayan de Oro

Any home needs some sort of decorating or decorative furnishing in one form or another. If you've ever visited a home bereft of any such decorating, you will definitely find the house to be plain looking, mediocre at best even with furniture and appliances all around. However, home decorating is subject to the whims, caprices, and tastes of the women – and in fairness, some men – who will stop at nothing to give the best home decorations to make their houses look more beautiful or unique.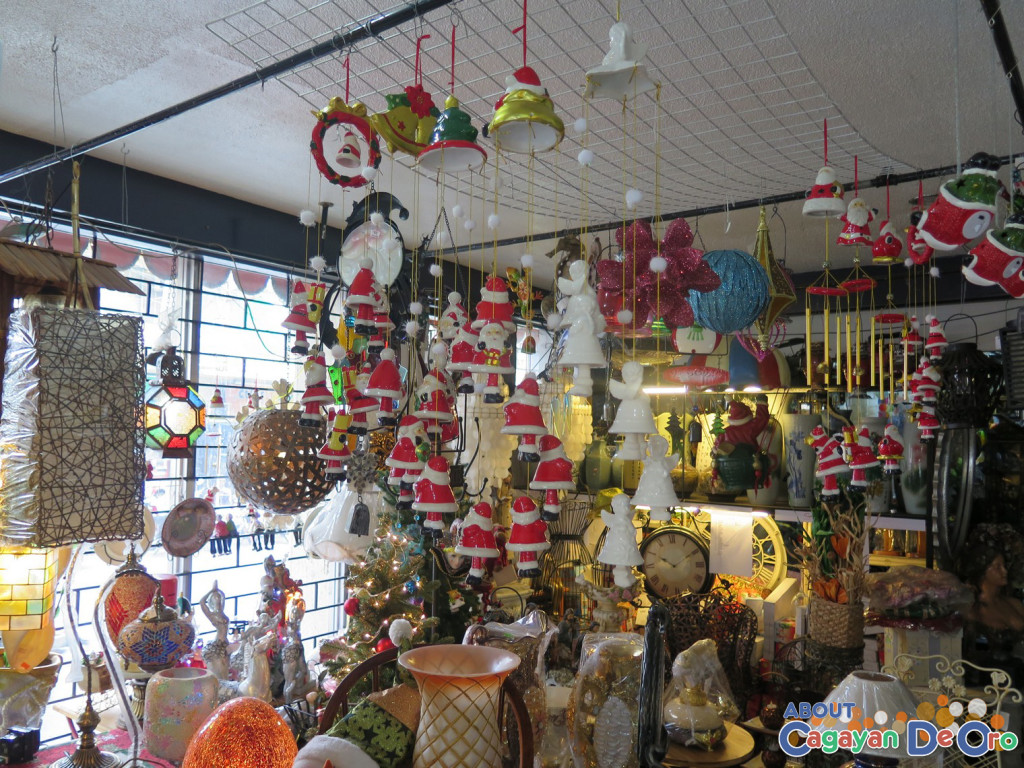 Fortunately here in Cagayan de Oro, Lifestyle House of Decors is just the place to cater to ALL your home decorating tastes. They have everything, and we mean everything, ranging from the smallest cute ashtrays and table figurines to large wall and figure decorations including dividers and cabinets.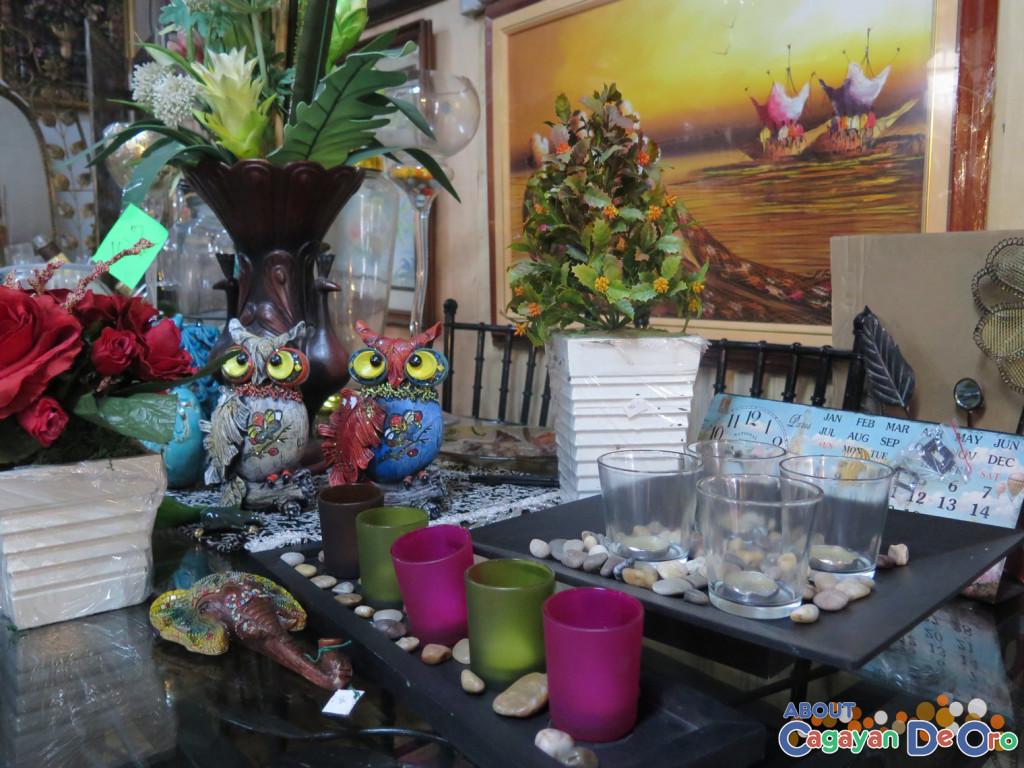 This is definitely THE place you need to visit if you're thinking of unique home decoration ideas or concepts. Lifestyle House of Decors is located at the Tan Building, Pabayo corner Gomez Streets. Some will remember that corner building as the former booking and ticketing office for 2GO Travel and Delivery and Cebu Ferries.
It All Started as a Small Family Business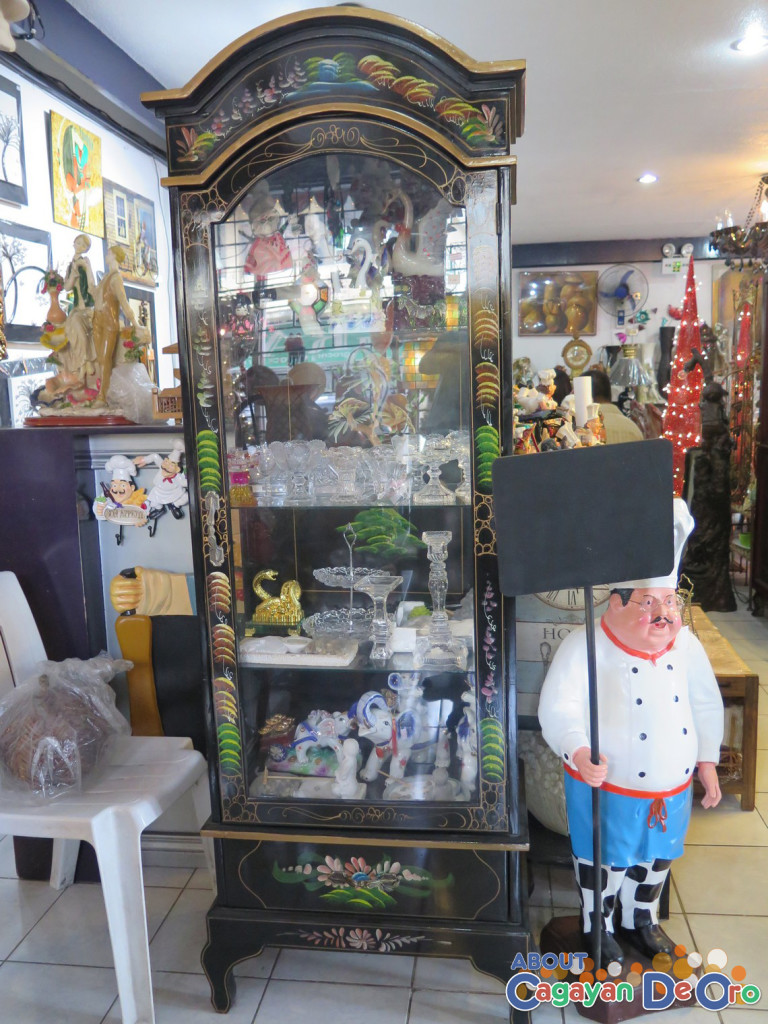 According to the Madrid family, the family business that started in Iligan City was able to send all of them to school and to finish college as well. But, let's not get ahead of ourselves. The first and original shop which is named the Elegance House of Decors can be found in Quezon Avenue, Iligan City.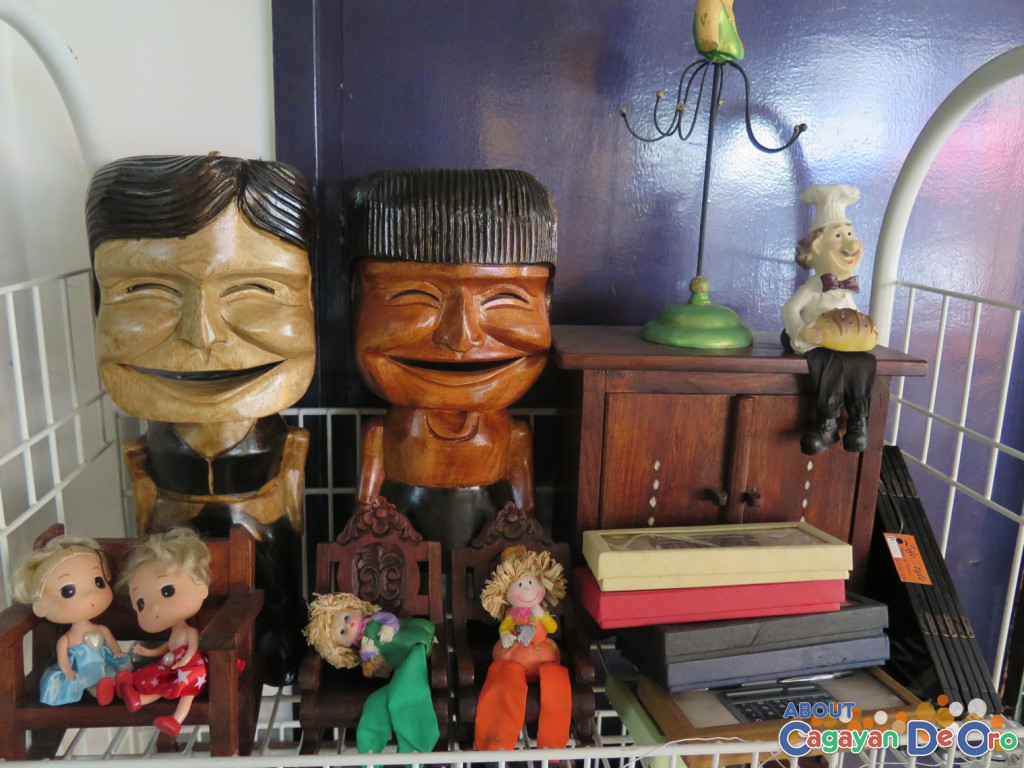 Briefly, a branch of the Iligan shop opened in front of the City Hall using another name, but eventually the second décor shop opened in Nazareth around 2013. Their present shop on Pabayo Street started out the following year in 2014. The location is actually shared with another partner's business, a security agency and an extension law office.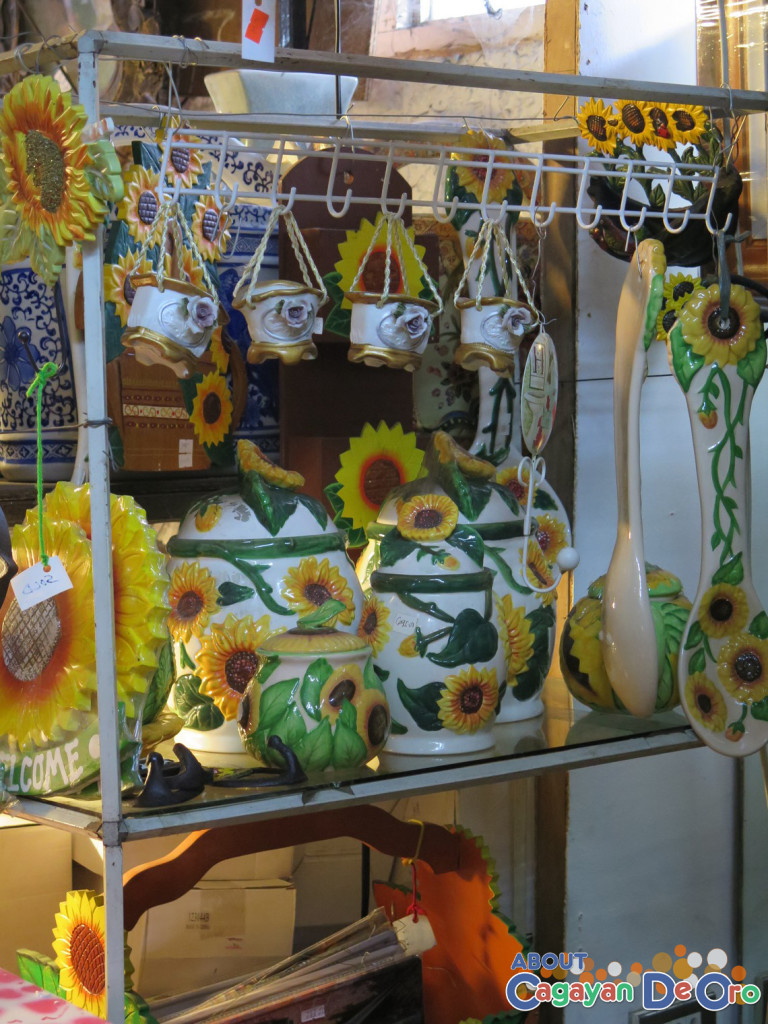 The name "Lifestyle" came about when the new business partner came into the picture around 2013. As a décor shop, it's only natural that some decors are seasonably sold, as in the case of Halloween decors or Christmas decors. However, all year round, what we could term as the shop's bestsellers are mostly the small or medium table-top and desk decors.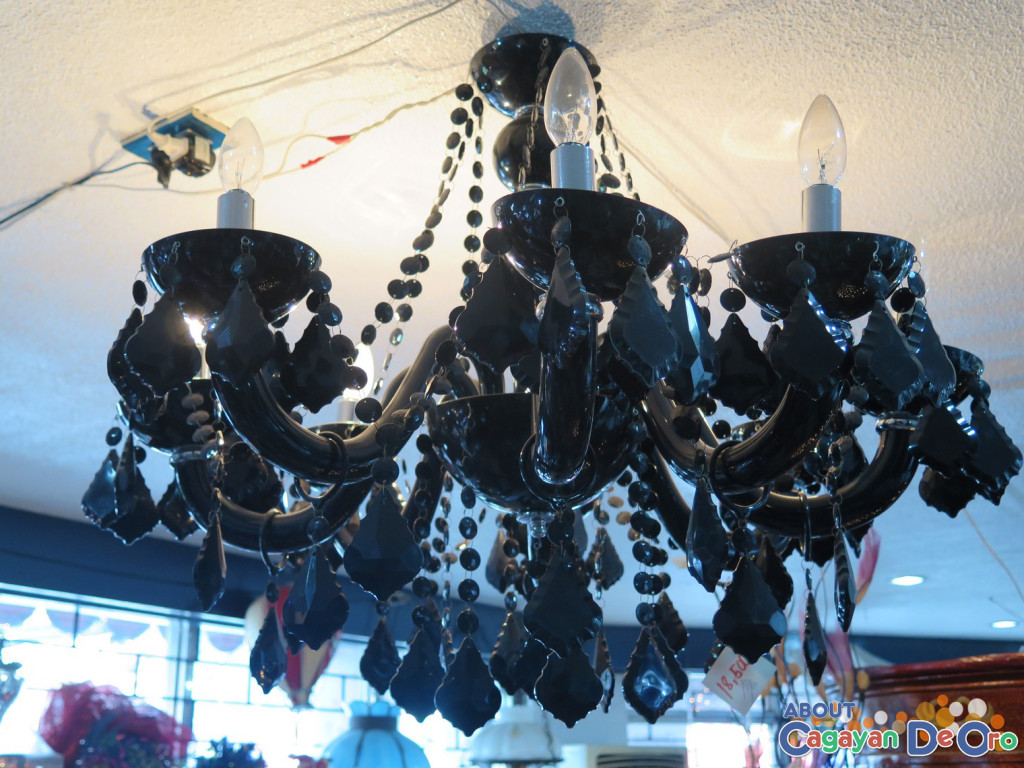 Lamps and chandeliers are also a customer hit in the shop, as well as wall decorations. While some of their decorations and furnishings come from abroad, most come from specific manufacturers, suppliers, and handcrafters from Manila and Luzon.
The Family Business with a New Partner
Edna Madrid-Besinga is a graduate of BSBA Marketing from Mindanao State University-Iligan Institute of Technology (MSU-IIT).
She has a passion for cooking but never enrolled in any culinary school. She gets to practice her culinary chef skills at another business they own, The Flamenco Café and Bar. She presently works at the Gawad Kalinga and is the elder sister of her business partner, Eva Madrid. As the eldest sibling Edna got to manage and run Lifestyle House of Decors, taking over the business from their aging parents when the business was still in Iligan. Today, she shares the managing of the present shop with sister Eva.
Eva Madrid is a businesswoman by nature and is the younger sister of Edna.
She is a Hotel and Restaurant Management (HRM) graduate from Lourdes College. During the period when her elder sister Edna had other employment while raising a family of six siblings, Eva somewhat took over managing the shop, but in partnership with her sister. Today they run the shop as a sort of tandem and have now included a new business partner.     
Atty. Alejandro Jose "Joe" Pallugna is a Math graduate of De La Salle University and AB Economics at Xavier University-Ateneo de Cagayan.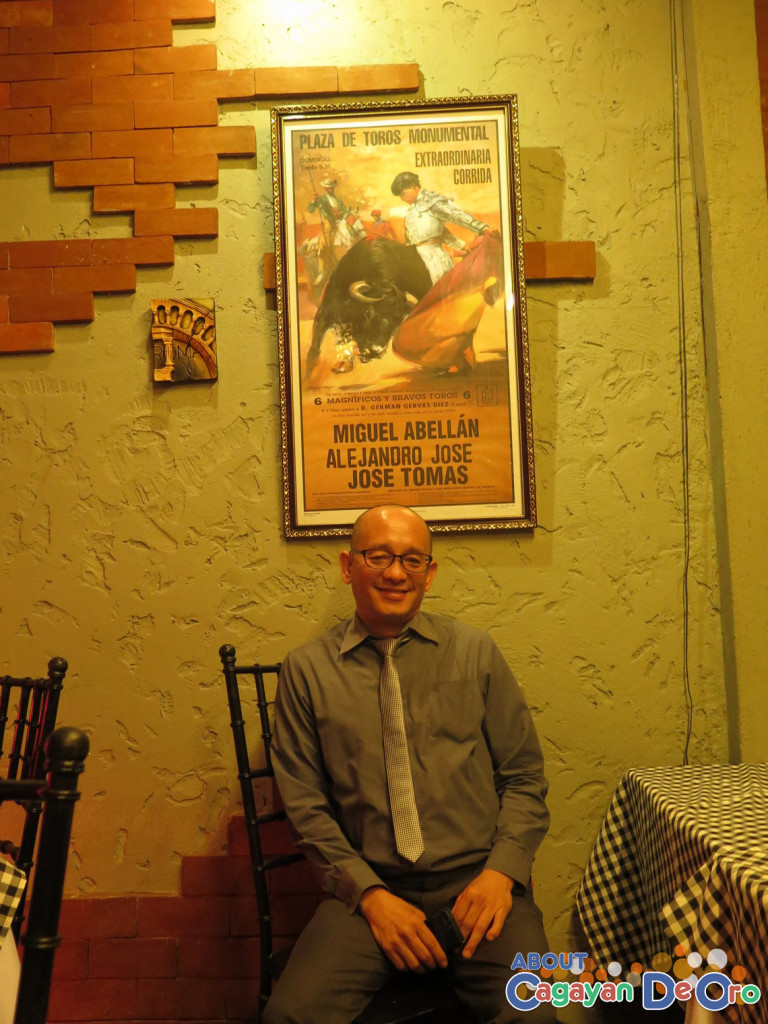 He is also a Law graduate from Xavier University. He is presently an immigration and family courts lawyer. As a businessman "Joe" now has a few businesses around town, and eventually went into a business partnership with Eva and Edna as a major investor in Lifestyle House of Decors.  
The Holiday Season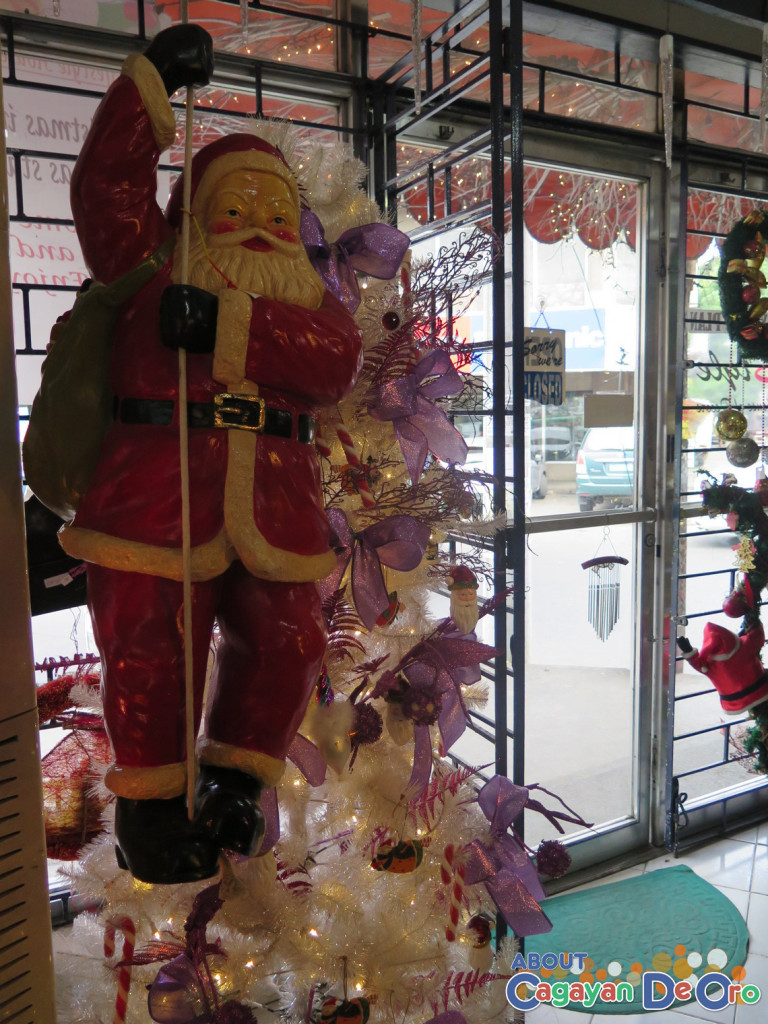 Because of the holiday season as soon as you enter the shop you'll be treated to much eye candy on different Christmas decorations, especially types of funny Santa Claus decorations. Going around the shop will show you a bevy and collection of every conceivable Santa Claus decoration including a parachuting Santa Claus, a rappelling Santa Claus, Santa Claus lanterns, and a Santa Claus town.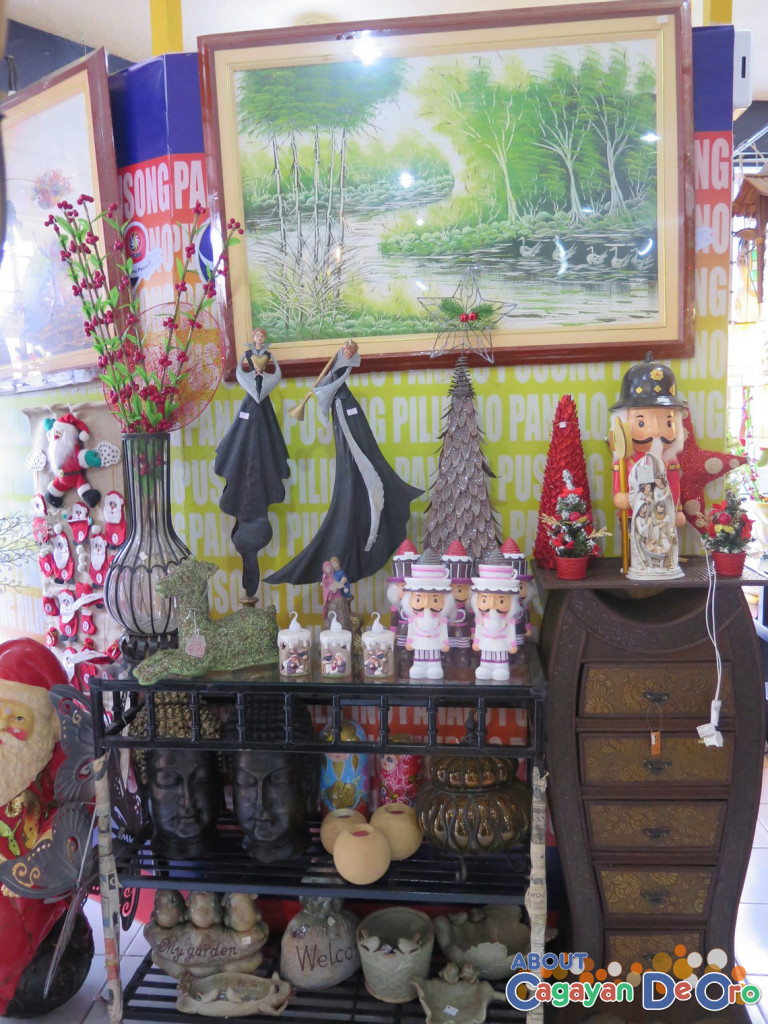 According to the owners, these Christmas decorations are of higher quality than what you will find from recent sidewalk Christmas décor shops suddenly sprouting up around the city. This is because the "cheap Christmas imitation decors" in other shops use only plaster of paris and are thus hollow inside. Also, lead paint is used for these "decors." Most of these decors will crumble when accidentally dropped or when held too tight, and the lead paint poses a health risk. All Christmas decors sold at Lifestyle House of Decors is made of high quality materials such as polyresin, are solid inside (not hollow), and no lead paint is used.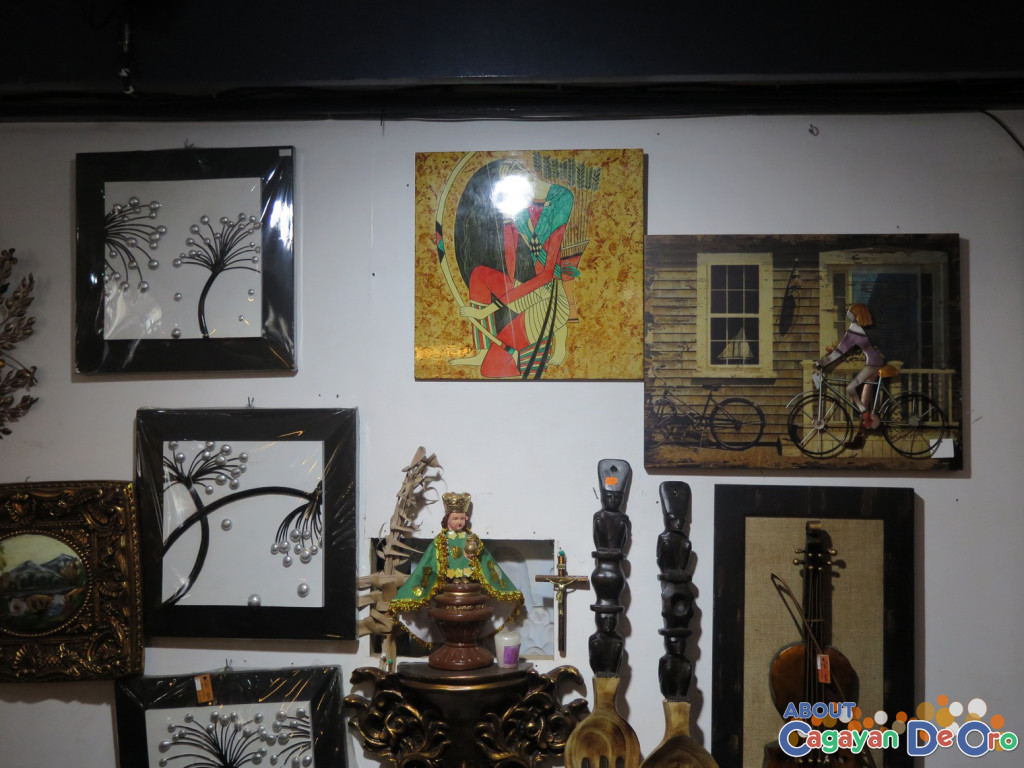 Lifestyle House of Decors accepts lay-away plans for all items. They start with a 20 percent down payment and the number of months becomes negotiable between customer and the management. The item is kept away from display and is released to the customer after the full payment.
Conclusion
In actual reality, Kagay-anons are known to create great home décor ideas and concepts for their homes, but often face another reality of not having the right decors at hand. Lifestyle House of Decors solves all this because the shop is filled with all kinds of unique and hard-to-find home decorations of every conceivable size. For your home decoration choices, why not give the shop a visit and you'll see the difference in terms of quality and range of choices that are offered.