14 Jul

Kagay-anon Businesses with Eye-Popping Instagram Content and Why You Should Follow Them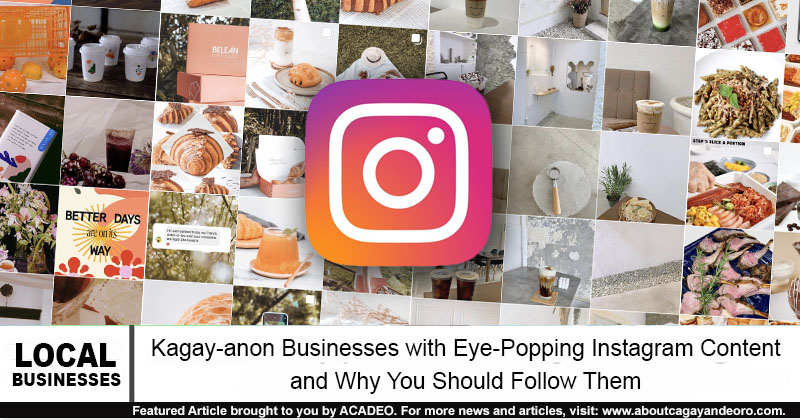 Looking for some inspiration for your Instagram account?
We in ACADEO searched deep to find Instagram accounts of local businesses here in CDO that are captivating, creative, unique, and just executed perfectly.
These local businesses not only curate posts randomly but their content is well-thought of, taking their daily grams to a higher level. Awesome, right higala?
Now, get your phones and open your respective IG accounts and together, let's explore their wall. Maybe then we can get some ideas on how to effectively make our IG posts more attractive and informative at the same time.
@chingkeetea 
A popular milk tea shop in Cagayan de Oro which is also gaining patrons in Cebu and Iligan, Chingkeetea has been consistent with their branding from their products, shop interiors, social media posts, and website.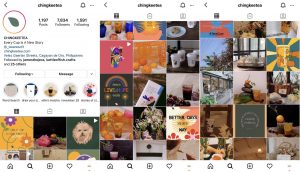 Feast your eyes with Chingkeetea's creative IG feed featuring their cuddly dog – Bear.
@belean.ph 
Who doesn't love seeing tempting foods on their feeds? Check out Belean Bakeshop's IG account and get ready to be drooling.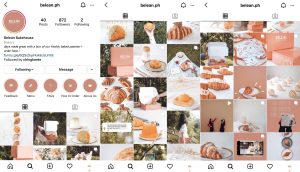 This shop specializes in baked pastries such as croissants, danish, pain au chocolat just to name a few. Their wall is very pleasing to the eyes as they make use of a themed filter that worked stunningly for their brand.
@cafe_perhaps
Cafè Perhaps is one of those cafes that you'll instantly love with their very neat shop interior and an Instagram wall that's easy to look at and browse.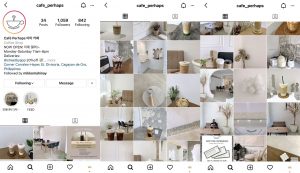 They mostly post about their refreshments and pasta with hints of their interior design.
Let's get connected! Follow us on our IG account too!
ACADEO is a social media platform which aims to become a reliable source of news in Cagayan de Oro, as well as boost the tourism in Cagayan de Oro through featuring tourist spots, food and shopping venues, local services, and more.
And if you are a Kagay-anon who owns a local business, just tap us for collaborations and promotional opportunities.
@candyscafecdo 
How about some zoomed in dishes? Candy's Cafe & Restaurant presents their menu visually tempting that you can't stop yourself from browsing for more images of their food.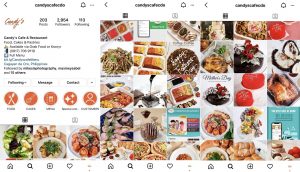 Such an instagram wall works best with restaurants or any business that offers food as it triggers people's cravings. Now, I want to have a bite of those toasted bread with spreads!
@pinkpanpatisserie 
Who says reusable acrylic boxes can't become posh and stylish? Pink Pan Patisserie makes use of them to contain their delicious desserts.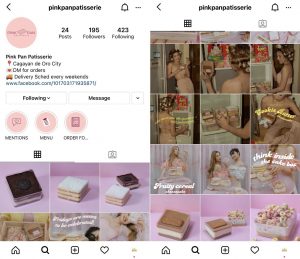 They mainly sell cakes in boxes with flavors such as coconut, oreo eclair, cookie butter, fruity cereal, and more. And if you try to check on their Instagram account, you'll see photoshoots of them themed with pink.
@treats_by_kit 
I was trying to refrain from adding those Instagram accounts that obviously sell their products but Treats by Kit just did it to me so well. They presented their sole product, which is the barquiron, in a plausible way.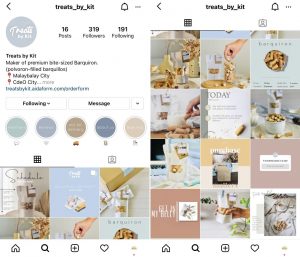 Their wall looks good while they smoothly promote their barquiron. The colors used in their images blended well with the overall visuals of their IG page.
If your IG account didn't make the cut in our list this year, don't worry. Just comment down your Instagram account link in the comment section so we can still connect with you!