09 Mar

Party Time: Local Catering Services in Cagayan de Oro for Limited Budgets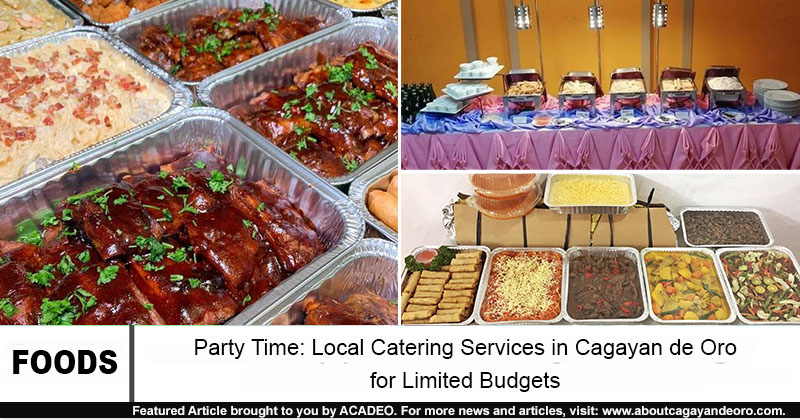 Hey! Let me guess what you are thinking right now. Food, right? Told you, I'm a good guesser.
Well in fact, I am also thinking about food especially that a member of our family is celebrating his birthday. And in every celebration, there will always be food. But I am too confused whether to have the food prepared by our family, with my mom doing the cooking while I prepare the ingredients, or save our time and effort and just order it from a local caterer.
After some scrolling on our social media, I found some local businesses that offer catering services and thought to myself. Why not try their menu?
Ana's Kitchen
How about a new menu for any of your celebrations?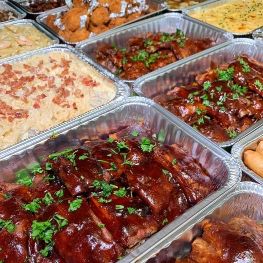 We are talking about baked BBQ ribs, baked scalloped potato, carbonara, chicken lollipop, creamy shrimp pesto, four seasons vegetable, and more.
So, if you are looking for a catering service that offers good food at an affordable price, check out Ana's Kitchen.
Thea's Food to Go
If you prefer food packages to save you money but at the same time experience quality food, Thea's Food to Go got you!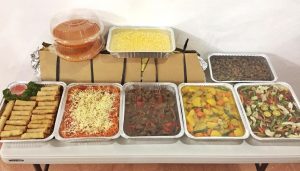 With Maxim as their delivery partner, they deliver anywhere in CDO. Choose the best food tray package you prefer.
CDO Kaylee's Lechon and Catering Services 
With a following of more than 7,000 on Facebook, CDO Kaylee's Lechon and Catering Services has been offering Kagay-anons affordable lechon packages.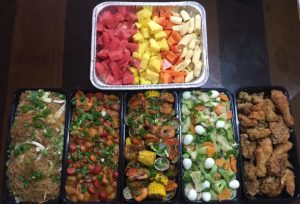 If you prefer lechon by the kilo, just let them know ahead. FREE delivery and chili sauce garlic, what's not to like?
Buffalo Resto Grill
If you are expecting 40-50 guests for your upcoming party, then Buffalo Resto Grill is the choice.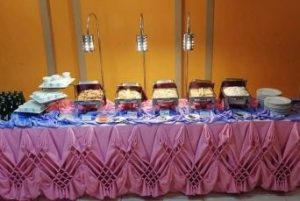 They have basic packages which can include a buffet table with skirting, utensils, 2-3 waiters, and more.
I'm about to contact these catering services to see their packages. How about you? Better plan your events ahead cause time is ticking.
To learn more about these businesses, go to Cagayan de Oro Directory. Want to be added? Contact us!