20 Oct

LOOK: Mother Sells Her Children Online Due To Financial Problems

Mga higala! A mother in Davao City recently went viral after selling her 2 children on Facebook due to financial problems!

According to her post, her husband is currently jobless and their family doesn't have enough money to buy milk or to properly feed their kids.

She even said that because of their difficulties, she only gave water to their baby.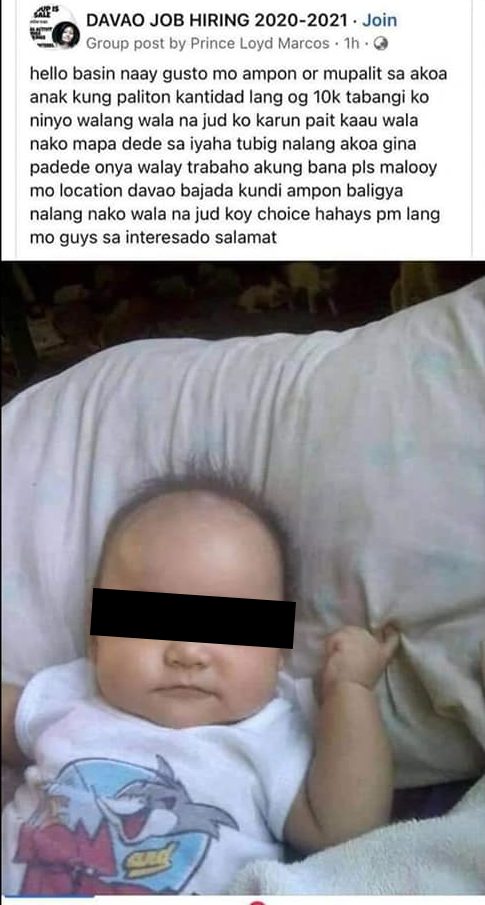 Moreover, in a chat with a concerned netizen, the said mother mentioned that she has already sold her 2 children and that she had no choice since they are dirt poor.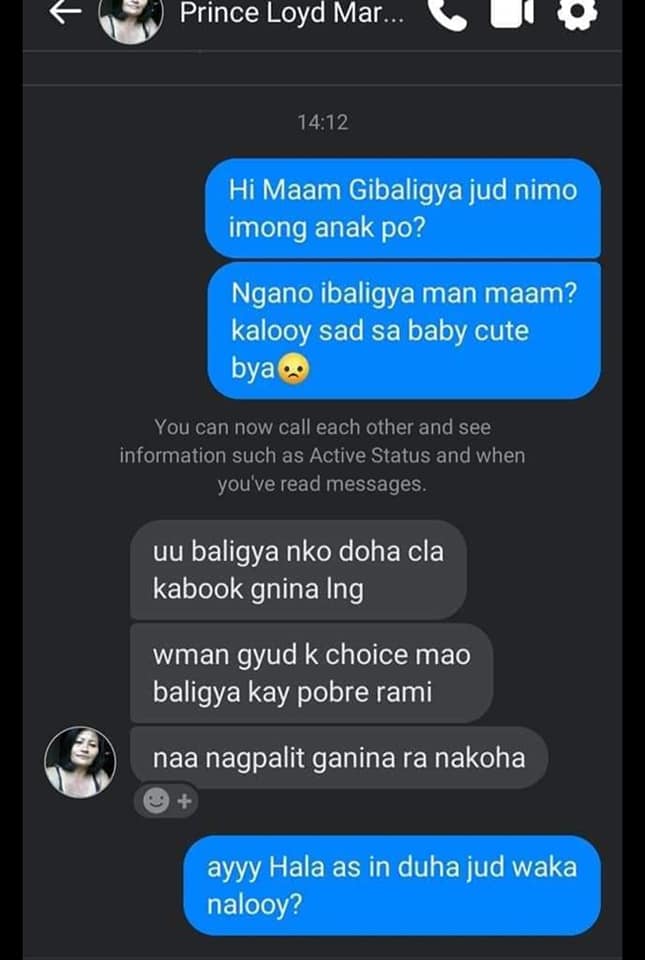 This issue gained a lot of attention online and has garnered mixed reactions from thousands of netizens.
UPDATE: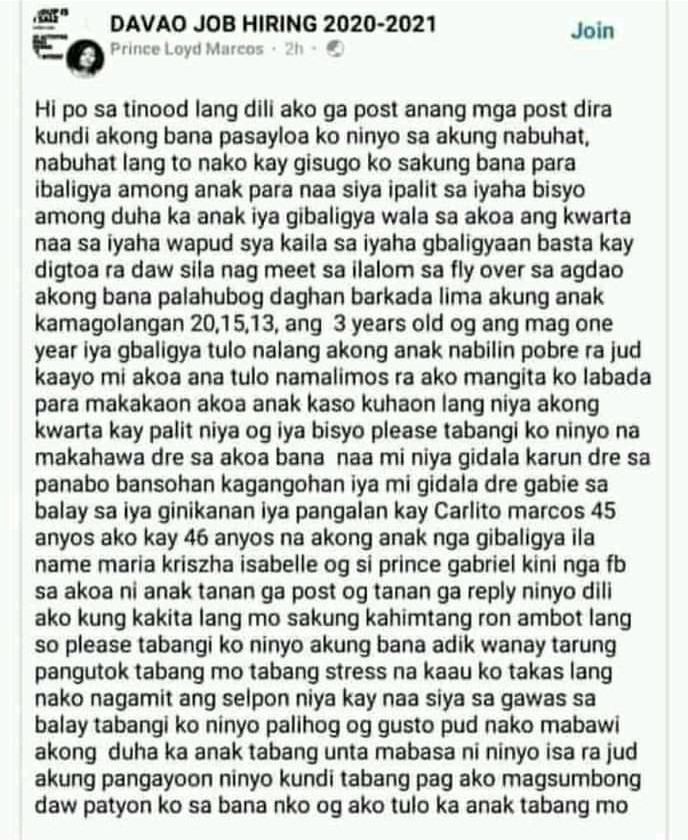 Source: