04 Apr

LTFRB Suspends Fuel Subsidy For PUVs Due To Election Spending Ban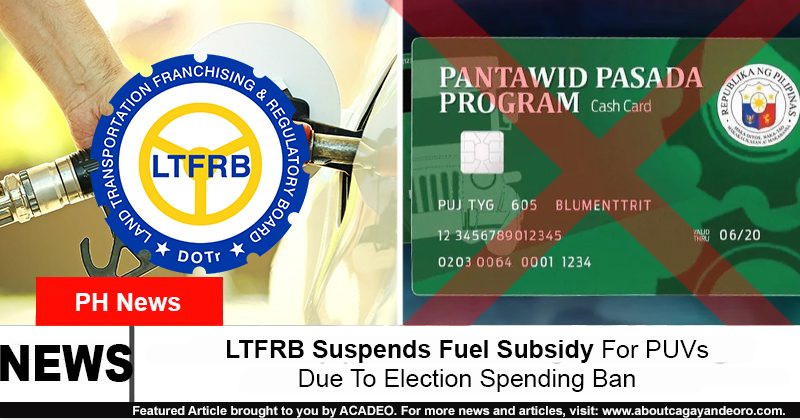 Mga higala! The Land Transportation Franchising and Regulatory Board (LTFRB) has temporarily suspended the distribution of fuel subsidies for public utility vehicles (PUV) due to the country's election spending ban!
According to reports, without any intervention, this will be in effect until May 8, 2022.
However, LTFRB executive director Maria Kristina Cassion said that they have already applied for an exemption from the said ban, in order to continue helping PUV drivers and operators amid the continuous fuel price hikes this year.
(Around 110,200 beneficiaries have already received their fuel subsidies before the ban took place last March 25.)
Watch out for updates!
Related articles:
READ: LTFRB-10 Releases List Of Fuel Subsidy Beneficiaries (Pantawid Pasada Card)
President Duterte Approves P200 Monthly Ayuda For Poor Families Amid Fuel Price Hikes