17 Nov

More than 80 LTO, LTFRB got sacked, suspended over corruption issues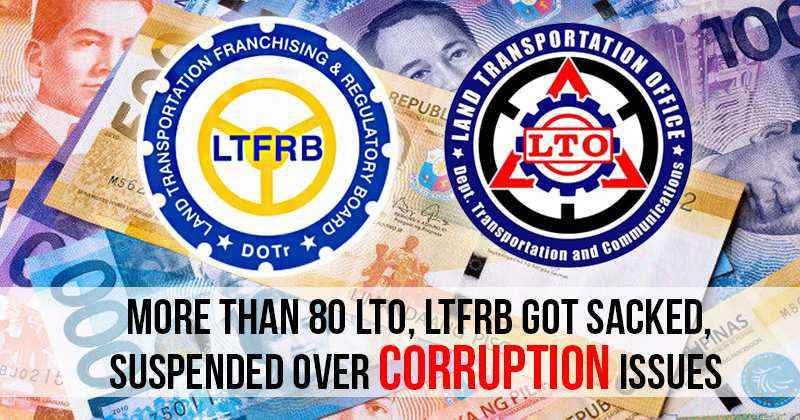 As the Duterte administration intensifies its campaign against corruption, more than 80 officials and personnel from the Land Transportation Franchising and Regulatory Board (LTFRB) and the Land Transportation Office (LTO) were relieved and suspended over corruption incidence.
According to a report from LTFRB, 41 employees have resigned or have been terminated and suspended due to their involvement in corruption, nine others are still under investigation; including 27 LTO employees, composed of regional directors, assistant regional directors, and enforcement officers. A district office head was also suspended while 16 others are under investigation.
Secretary of the Department of Transportation reminded all officials in his department the strict implementation of "No Gift, No Solicitation" policy as Christmas is approaching.
DOT also launched an anti corruption portal that aims to eradicate malpractices in their department. For those who want to report any corruption practices of DOTr-attached agencies, just visit www.dotr.gov.ph, click and fill out all the necessary information from the DOTR online complaint form.