28 Oct

LTO To Require Drivers To Get Driver's Education Certificate Upon Renewing License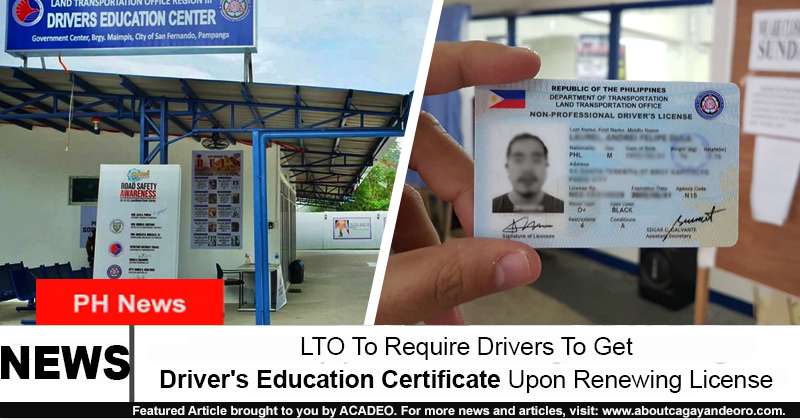 Mga higala! The Land Transportation Office (LTO) has announced that all drivers who want to renew their license will now be required to get a certification from the Comprehensive Driver's Education (CDE)!
This is according to a provision in Republic Act (RA) No. 10930.
The needed CDE materials can be acquired from LTO's website:
Or in various LTO offices and LTO-accredited driving schools nationwide.
This new rule will start this October and November in Luzon and in other areas in the Philippines soon. Watch out for updates!
For more details: