19 Dec

Maguindanao Massacre Verdict: Ampatuan Brothers and Several Others Found Guilty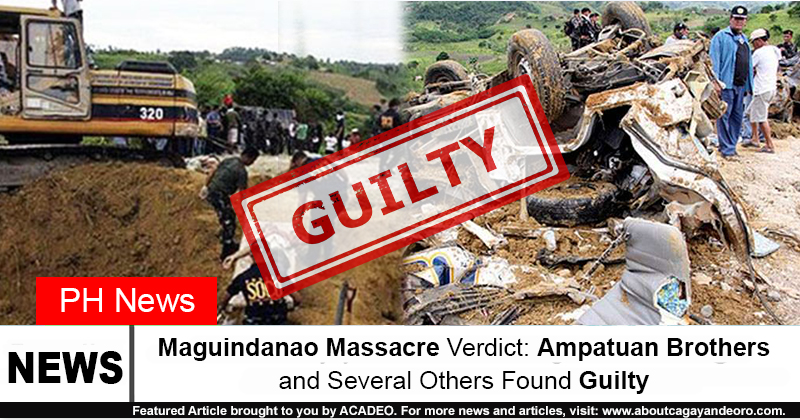 Based on the trial court's verdict on Thursday, Dec. 19, 2019, the Ampatuan brothers, along with several others alleged to be involved in what is considered the worst political violence to happen in recent Philippines history – the Maguindanao massacre – were found guilty of 57 counts of murder.
According to the 761-page ruling which was read in partial during court, brothers Zaldy and Andal "Unsay" Ampatuan Jr. were sentenced to reclusion perpetua (up to 40 years in prison) without parole.
It was in 2009 when the convoy of politician Esmael "Toto" Mangudadatu was stopped and massacred by a private army that was allegedly led by Unsay Ampatuan. 58 people were killed and then buried in a mass grave.