01 Apr

Drink Healthy & Live Healthier: Make Your Own Alkaline Water @ Home With iCO Stilwaters

Mga higala! Do you want to help your family live healthier? Do you want to make sure that aside from love, nutritious food, and a great environment, your loved ones will always have a supply of safe and healthy alkaline water to drink?

Then, you're in luck! You can have that right here in Cagayan de Oro City (and beyond), with iCO Stilwaters!

This company offers an innovative water filtration system that can be availed for as low as P25,000.

iCO Stilwaters has state-of-the-art water filters equipped in a dispenser, which makes it possible to produce a steady supply of alkaline water in the comfort of your own home! Moreover, this technology only needs your normal water supply.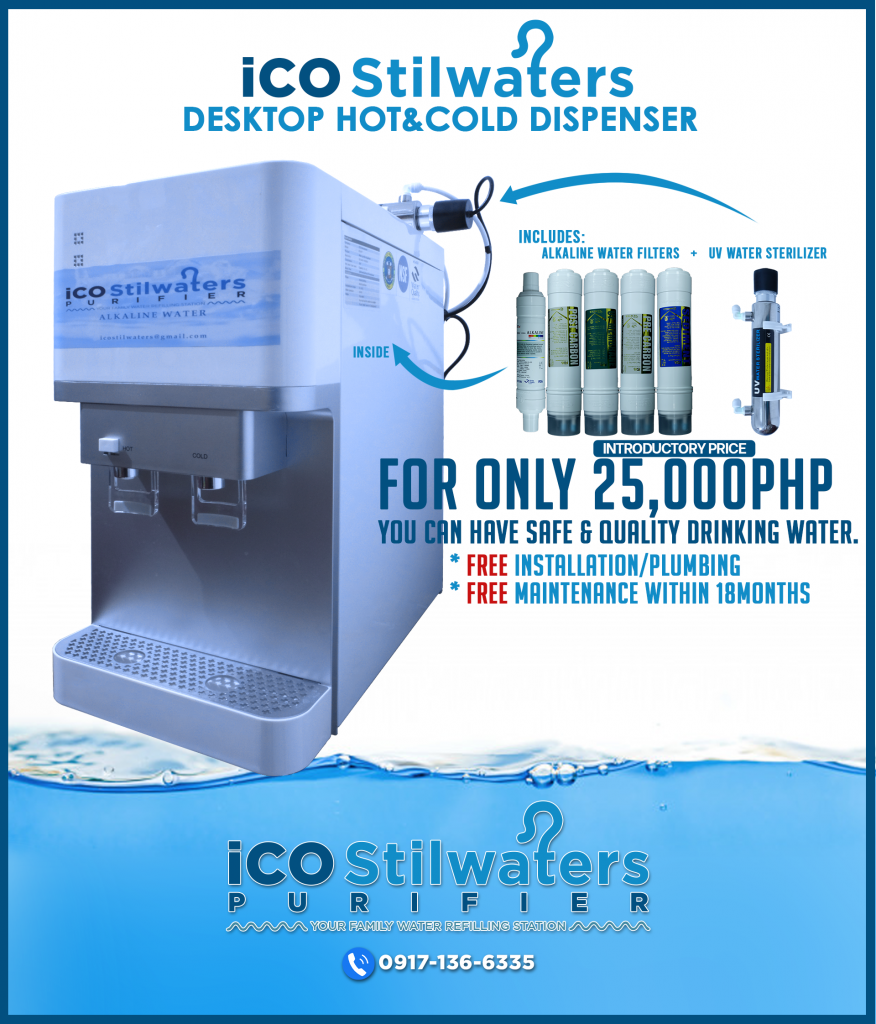 The said filters are the Sediment, Pre-Carbon, UF Membrane, and Post Carbon filter. This takes water from your faucet and processes them in the mentioned filters. An additional tube (labeled "Alkaline") then infuses your drinking water with alkaline.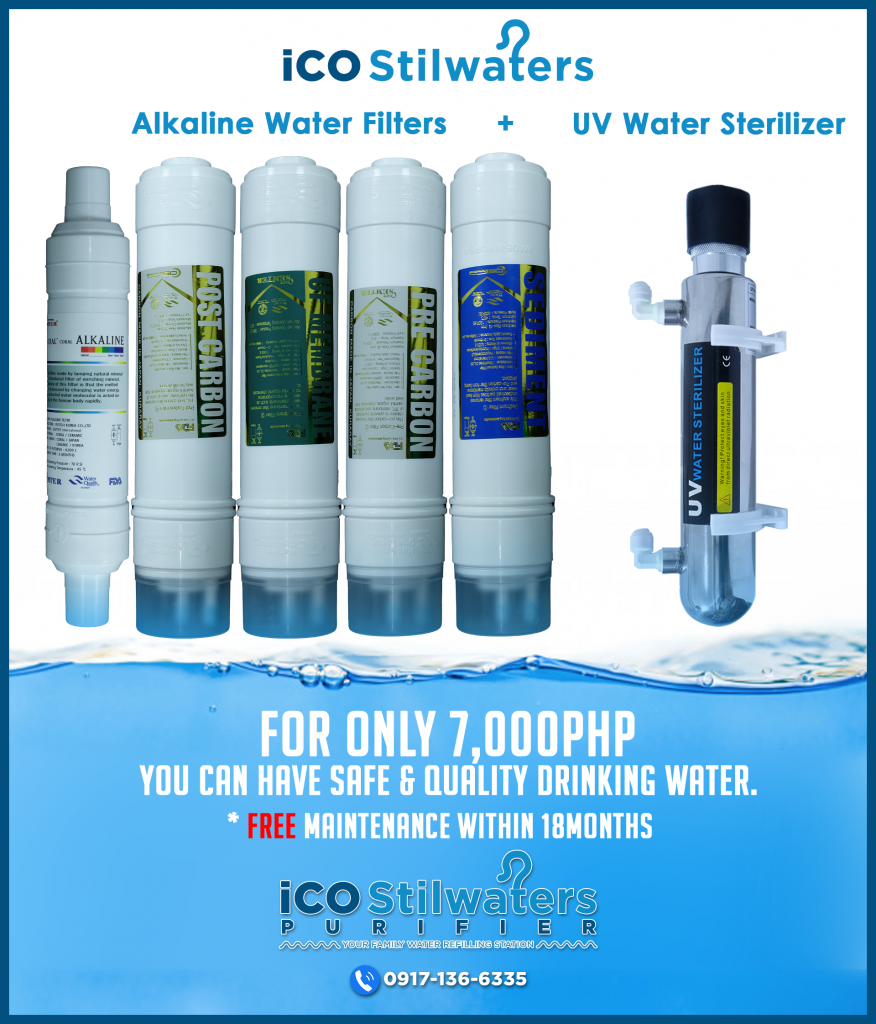 With this innovative technology, there's no need to worry about the hassle of ordering from water refilling stations anymore higala!
Below are some of the benefits of alkaline water:
anti-aging properties (via liquid antioxidants)
colon-cleansing properties
immune system support
hydration, skin health, and other detoxifying properties
ICYDK, real alkaline water like the one produced by iCO Stilwaters' tech is complete with minerals. Check out our mineral and pH test below: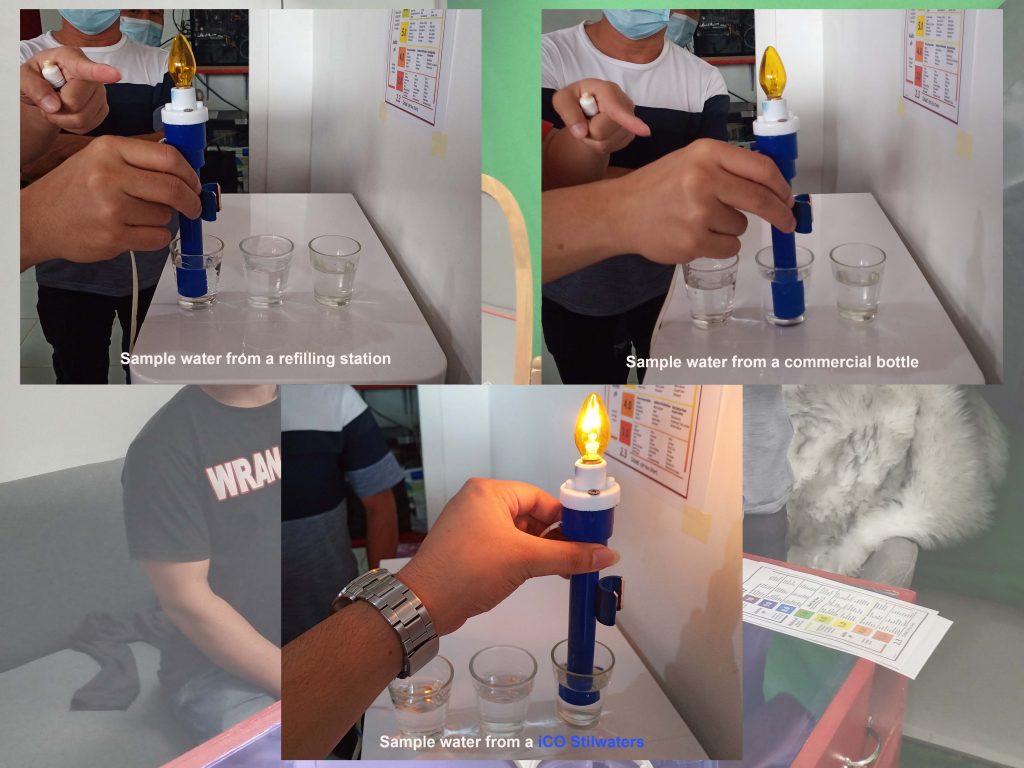 As you can see above, only the water from iCO Stilwaters is able to complete the device's circuit and light its bulb. This is because the other water samples do not have dissolved minerals (like magnesium and calcium) which were lost in their treatment process.
In the second test, only the iCO Stilwaters was also able to reach the optimal pH level of 8. The others are either in or almost in the more acidic pH levels.
Amazing, right? What are you waiting for? Avail this now higala!
For inquiries and more details, message us or contact this number: 0917-136-6335