08 Jun

Malaybalay City To Award P50,000 To Married Couples Who Reach 50th Anniversary Together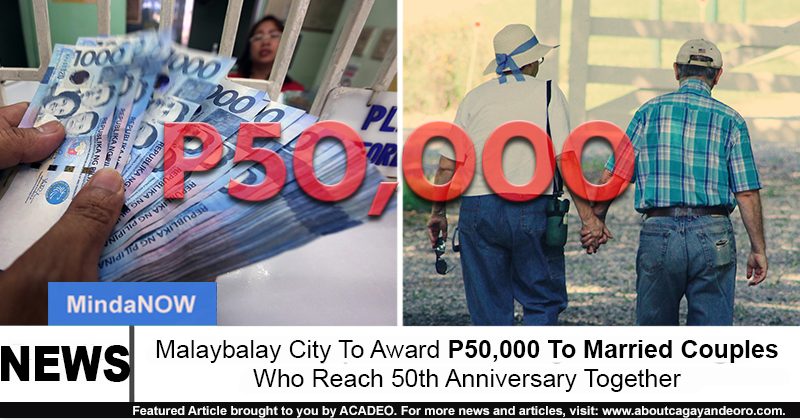 Mga higala! Malaybalay City has approved an ordinance granting P50,000 to married couples who have been together for 50 years or more!
This said ordinance was named as the "Golden Wedding Anniversary Ordinance" and will apply to permanent residents of Malaybalay (for not less than 6 years).
Below are the qualifications:
Marriage must be considered valid under the Philippine law and must be registered with the Civil Registry of Malaybalay City
Marriage must have existed for 50 years reckoned from the time of registration
For Muslim and Tribal polygamous marriages, only the 1st valid marriage registered with the Civil Registry will be considered
The couple must not have separated "de facto" prior to the granting of incentives
50 years na ba mo sa imong asawa or bana higala?
For more details, read: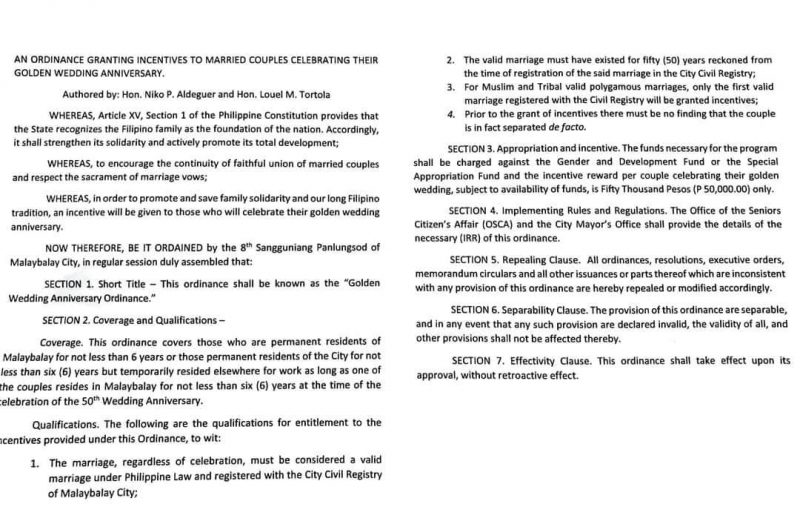 Sources: