28 Jun

Mango Mania Healthy Dessert Restaurant Spreads Its One-of-a-kind Healthy Sweetness with a New Branch at the Limketkai Mall Cinema
Mango Mania Healthy Dessert Restaurant, Cagayan de Oro's primary source of healthy desserts and snacks using only fresh fruits, mostly mangoes, with no artificial ingredients added, opened its third and latest branch at the lobby of Cinema 1 and 2 at the Limketkai Mall last June 25, 2016.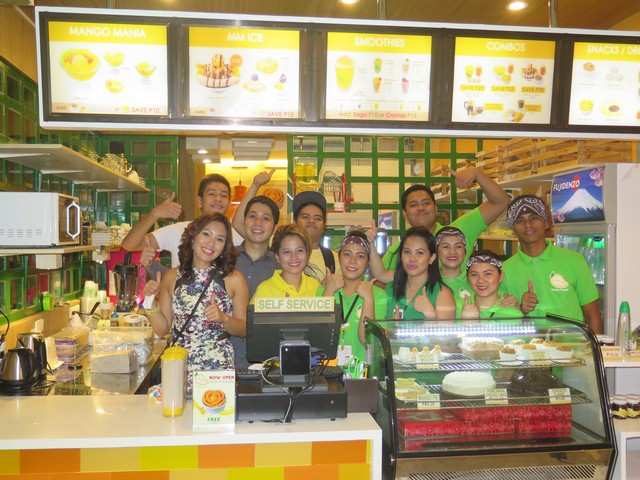 Mango Mania has become popular all over CDO as a healthy dessert restaurant that's open for every one of all ages. It's the first of its kind to open in Cagayan de Oro and the Philippines as well.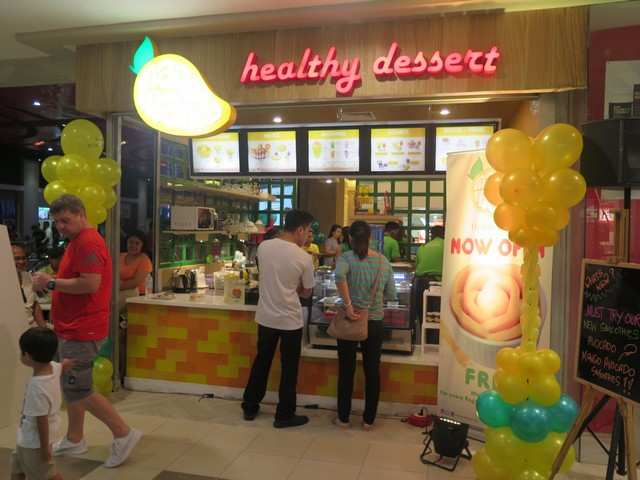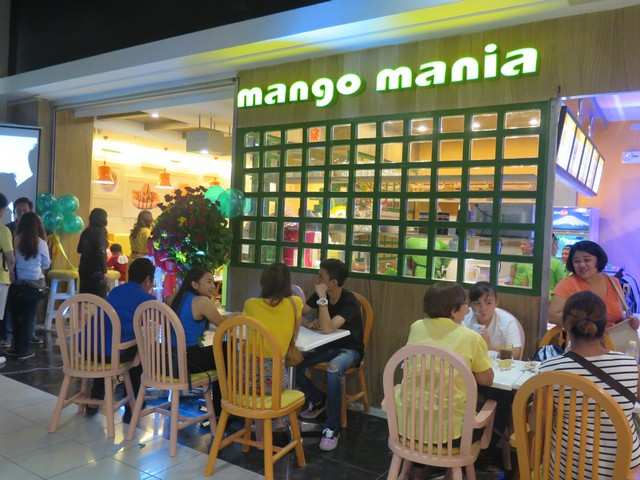 Seeing the dessert restaurant's third branch at Limketkai Mall will remind you of those cozy little dessert shops on the East Coast of the U.S. that tourists and locals like to flock to since anything you order is made from fresh fruit right in front of you.
After an opening prayer by Mr. Rielyan Harmony Dadole, the grand opening naturally started with the place being blessed by a Catholic priest.
This was followed by the ribbon cutting led by Ms. Janice Ratunil (Mango Mania proprietor), Mr. Albino Limketkai (Limketkai Mall proprietor), Ms. Ria Ledesma (Limketkai Mall general manager).
In the tradition of Chinese businesses in order to attract blessings and good fortune from the spirits, candies were thrown around the store.
Special Guests 
Cagayan de Oro City Mayor Oscar Moreno made a sudden surprise appearance and then gave a short speech, and afterwards, a champagne toast was offered by Ms. Janice Ratunil.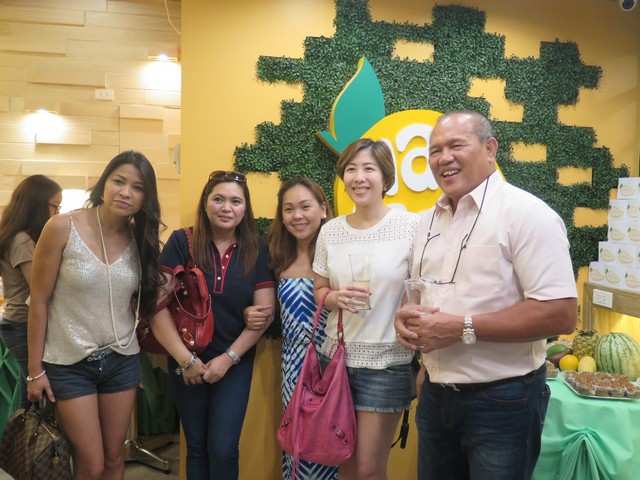 Several VIP guests also attended the event including the owner's family, good friends, Limketkai executives and some well-known media persons.
A Taste of Mango Mania Goodness
A mango dessert buffet was then set out for all the guests, showcasing some of the dessert restaurant's fares such as their banana muffins, green mango with bagoong, mango mochi, mango pie, and ube pie.
The guests really enjoyed the mango-based treats offered by the newly opened establishment.
Giveaways for the Guests
Mango Mania coffee mugs were distributed to the guests as event giveaways.
Media presence was provided by the presence of Urban Life by Gold Star Daily, Business Week Mindanao, and Team aboutcagayandeoro.com.
Mango Mania Facts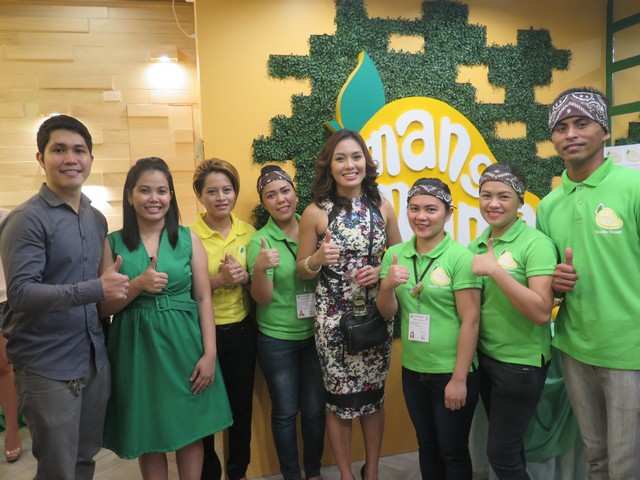 Since it opened in 2014, Mango Mania has gained considerable favor and popularity among Kagay-anons because the restaurant's basic rule is that only fresh fruits are used; no preservatives, no artificial fruit powders or artificial flavoring, and no food coloring are added. The sweetness of the food items comes from the sweetness of the fruits and what little sugar they use is natural cane sugar similar to muscovado. Because they need to keep their fruits fresh after delivery, they have large storage areas. Their fruit suppliers come from all over Bukidnon and parts of Guimaras.
Special Award
Last May, Mango Mania proved its mettle once again by receiving the award for "The Most Promising Retailer" at this year's annual Ayala Malls Merchant Awards held in Makati City. It just goes to show that after only more than 2 years in business in the city Mango Mania's healthy and concept desserts, sweets, and drinks have earned them the choice and hearts of Kagay-anons.