02 Nov

Marawi Gov't Asks Assistance from CDO to Clear Up Their Worsening Traffic Problem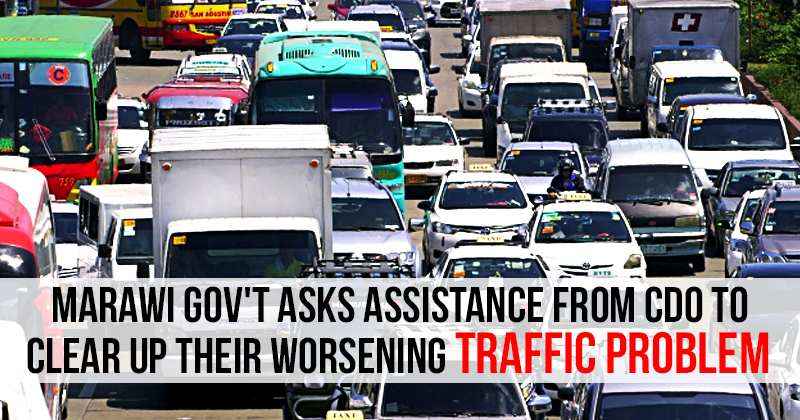 To solve the worsening traffic problem in the Islamic city, the officials of Marawi City tapped on Cagayan de Oro City's Road and Traffic Administration (RTA).
Marawi City Mayor Majul Gandamra seeks help from Cagayan de Oro City Mayor Oscar Moreno last week to assist in solving the traffic issue in Marawi, Lawyer Edgardo Uy, RTA consultant said.
On October 26 to 27, personnel of RTA officials which includes engineers and educators, went to the Islamic City to monitor the situation directly.
Uy stated, "Gitan-aw namo ang mga dalan kung unsa gyud ang problema didto, and we came up with an actual traffic direction and control based sa ilang busy nga mga intersections."
Motorists in the city are uninterested to traffic rules and the city streets also don't have any traffic signs and light, according to Uy following their observation. As he spoke, "Wala gayuy pakabana ang mga motorista sa traffic rules, iya-iya lang ug lusot sa dalan, another, bag-o lang nila na-form ang ilang traffic management team sa term pa ni Mayor Gandamra so mao na ang pipila sa mga problema."
RTA unit guided some 40 members of Marawi City's traffic management team the basic traffic rules like traffic signs and signals, Uy said, adding that they have also advised the members to be strict in charging penalties to violators.
Uy stated, "We will try our best to help and at least improve, if not solve, the traffic problem of Marawi."
Marawi officials have noticed that during peak hours, the traffic worsen along Gomisa Avenue, Sarimanok and Osmeña Street.
The RTA suggested that the government of Marawi should establish a traffic council, enforce traffic rules and regulations, encourage barangay officials, schools, organizations and religious groups, among others.
News Source: Sun.Star