18 Nov

Marcos to be buried at LNMB today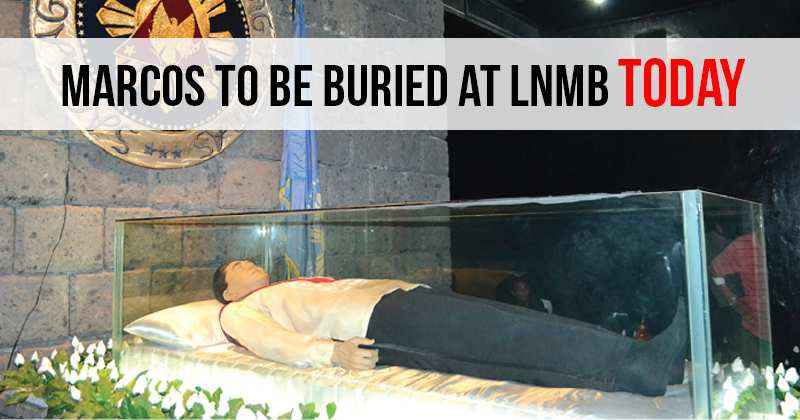 The body of the late ousted dictator Ferdinand Marcos  will be buried at the Libingan ng mga Bayani today at noon.
Although thousands have protested the burial, the decision rested on the Supreme Court dismissing the petition asking it to be blocked for being illegal and for being an insult to the human rights victim.
The Supreme court said President Rodrigo Duterte did not violate any laws by ordering the burial. This was one of Duterte's promises when he was still running for the presidency.
Source: Philippine Star