15 Sep

Mayor Moreno Reminds COVID-19 Testing Centers To Ensure Clients Give Real Address & Phone Numbers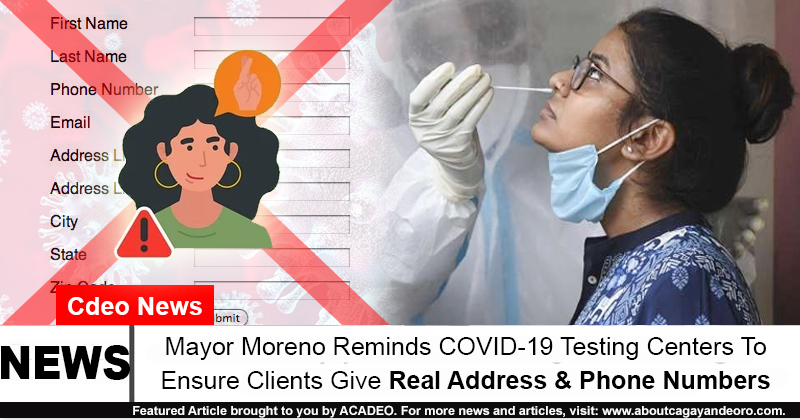 Mga higala! Mayor Oscar Moreno has reiterated his reminder for all COVID-19 testing centers in Cagayan de Oro City to ensure that their clients provide their real addresses and telephone numbers!
This is due to recent reports that over 160 covid-positive individuals gave the wrong personal information. These persons were not found in the location that they provided and cannot be contacted.
This is very risky since they need to be informed that they have tested positive and should be isolated. This also prevents health personnel from conducting proper contact tracing procedures and preventing the spread of COVID-19.
As part of precautions, Dr. Ted Yu of the City Health Office (CHO) has asked Mayor Moreno to require all testing facilities to issue real-time or same-day test results.
For more details, read:
https://www.facebook.com/groups/1555227254749693/permalink/3024817981123939