13 May

Mayor Moreno To Leave COVID-19 Curfew Decision To Incoming Mayor Klarex Uy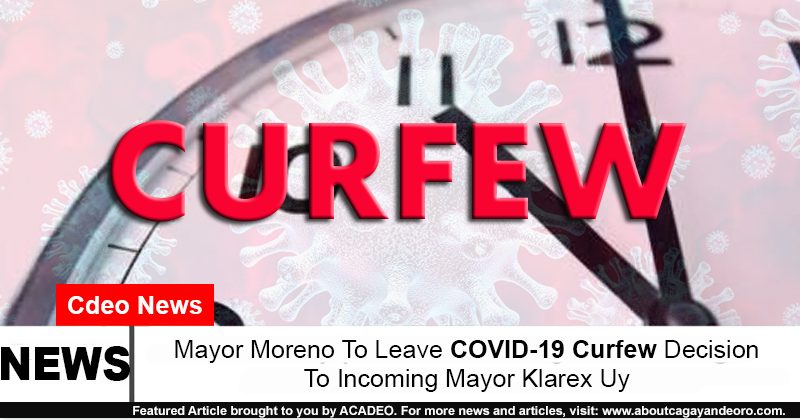 Mga higala! Mayor Oscar Moreno recently stated that it will be up to incoming Mayor Klarex Uy to officially lift Cagayan de Oro's COVID-19 curfew!
Moreno expressed that he will not be ending the said curfew, at least until Klarex takes his place, because he's worried about a possible spike in cases (which is currently happening in other countries).
However, he said that he may consider moving the start of the curfew to midnight (from 11 PM).
REMINDER: Dili jud dapat ta magkumpyansa higala! Bisan pag gamay na ang cases sa CDO, wala pa baya nahuman ang pandemic. Busa ayaw kalimot ug follow sa basic health safety protocols!
Source: www.facebook.com/groups/1555227254749693/posts/3204313466507722