26 Oct

City Health Office Provides Medical Assistance for Inmates at Lumbia Jail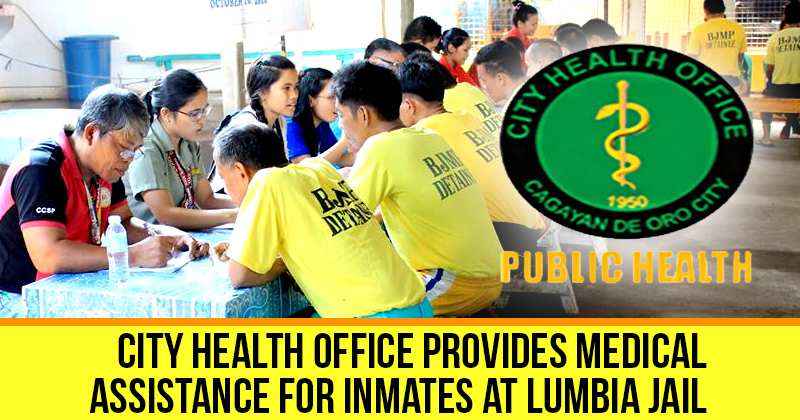 Medical assistance to the inmates detained in City Jail in Barangay Lumbia is now being carried out by the City Health Office (CHO).
In an earlier meeting of the City Council committee on health and sanitation and health insurance headed by Councilor Maria Lourdes Gaane, the assistance was discussed.
Medications are now provided to 1,600 inmates who are suffering from respiratory diseases and to 18 male inmates who are suffering from tuberculosis as City Health Officer Dr. Fe Bongcas informed the committee.
Dental services are also given to 120 inmates, Dr. Bongcas said.
Medical assistance to female inmates to be conducted by the City Health Office will be carried out on October 27, Thursday, Dr. Bongcas added.
To provide medical assistance to the inmates, Dr. Bongcas said that it was agreed that a doctor will be sent, to provide the aid for at least once a month.
Councilor Gaane praised the CHO for its achievements and also expressed support to its projects, programs and plans.
Updates concerning the health problems of inmates particularly those with mental problems are requested to be submitted to the committee as the Councilor requested.
Councilor Gaane stated, "Ipadayon lang ug masustain ang once a month ug ang paghatag og medical assistance sa inmates ilabina sa respiratory problems kay naay tendency magkatakod-takod."
News Source: Philippine Information Agency