29 Nov

3 Men Arrested in a Drug Bust in Barangay Lapasan with P910K-Worth of Shabu Confiscated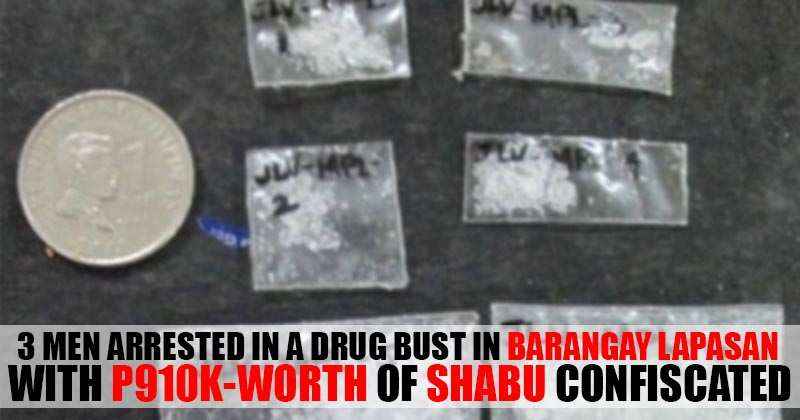 Last November 28, 2016, Monday, elements of the Cagayan de Oro City Police Station 1 arrested 3 men in Kolambog, Barangay Lapasan with about 130.40 grams of suspected shabu estimated to worth P910,000 yielded from the suspects, in a report from Sun.Star.
The 3 suspects who were arrested were Anthony "Tony" Arias, 35, and a resident of Kolambog, Barangay Lapasan, Juanito Payag Salazar, 37, and is from Davao City, and Voltaire Capacio Martinez, 38, and is from Malaybalay City, Bukidnon.
Aside from the sachets of suspected shabu, confiscated from the suspects were gauge shotgun magazine and live ammunition, a homemade shotgun, marked money, and drug paraphernalia.

Temporarily, the arrested suspects were detained at the Maharlika detention cell situated in Barangay Carmen for the filing of case on violations of the Dangerous Drugs Act of 2002 and the Comprehensive Law on Firearms and Ammunition.
Source: Sun.Star