26 Oct

MEOW Resto CDO: The First Cat-Inspired Restaurant in the City

Do you like pets? Dogs, cats, birds, snakes, fish, crocodiles, whatever you have there. Yes? Then we are on the same page! Just like how we treat our family and friends, we also show love and care to our pets. In the first place, pets make our lives sweeter and meaningful so there's not a reason not to pet one. We can't just resist their cuteness. Right?

And talking about cats, they are definitely one of the most commonly petted animals. With some of the breeds having thick fur or none at all just like the sphynx cat, big or small in size, or having uniquely patterned coats or colored pair of eyes, what's not to love with cats? This is why most of the households own a cat or even a dozen.

OR

No? Then at least you love good food?

Love either cats or good food or both? Great news for there is this restaurant in Cagayan de Oro which is regarded as the first cat-themed restaurant in the city. Named MEOW Resto, it is located along Corrales-Dolores Streets just right across FICCO.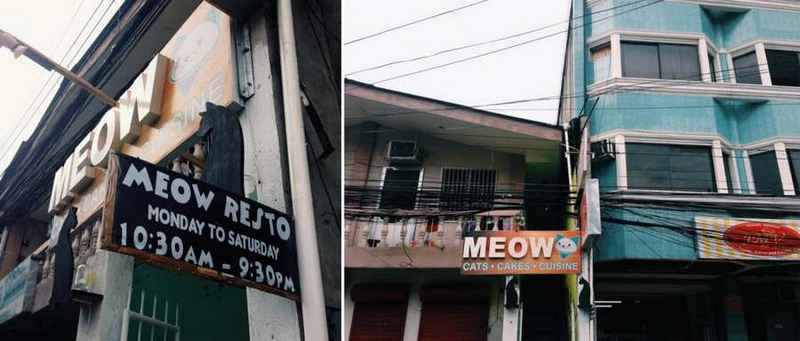 More than a month old already as of this posting, MEOW Resto instantly captured the hearts of many Kagay-anons who are confessed cat lovers.
Aside from their lovable cats, you can also get to enjoy their wide variety of food. From rice meals, snacks, desserts to drinks. They also offer delivery.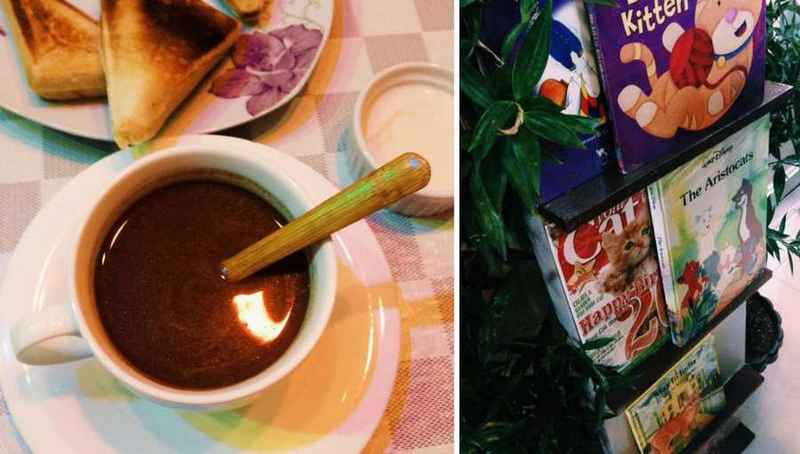 Here are the selection of food items on MEOW Resto menu:
Rice Meals
Ashy's Feast (good for 2 – 3 persons)
Bloo's Favorite

grilled chicken with honey lemon sauce

Clay's Delight

grilled porkchop in baby back rib sauce

Donny's Steak

grilled tangigue in lemon & butter

Happy's Meal
Desserts and Snacks
Cakes (decorate your own)
Catcakes (chocolate moist)
Fries with flavors plain, cheese, BBQ and sour cream
Panini which comes with cheese, ham & cheese, and chocolate
Drinks
Hot drinks
Shakes

triple choco shake
mocha shake
fruit shake.

Over ice (topped with ice cream)

healthy choco
classic choco
coffee blast.

Cold drinks

iced tea solo or in a fishbowl
pink lemonade
soda in can
bottled water.
Prices ranges from P39 to P279.
The resto has 2 separate closed rooms. One is mainly for dining with small tables and chairs, and the other room is where the cats' room is located and is with 3 small tables. Either you want to only try their food, or take a peek at the cats, it depends on you.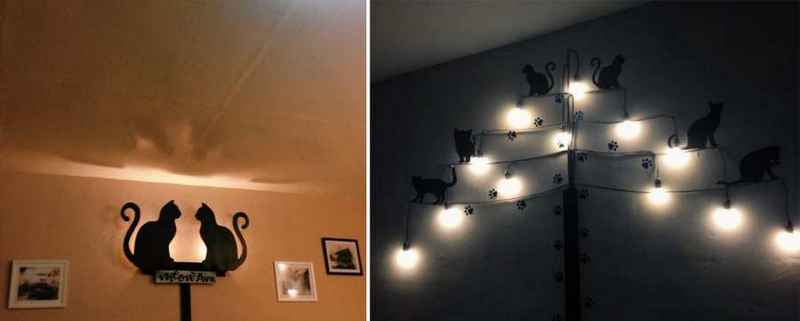 The Cat Zone where the cats are housed is fully air-conditioned and carpeted, with a "poop" station located at the far corner. Cats of MEOW Resto are all toilet-trained. You'll be required to leave an ID, read the House Rules, sign the waiver, and pay the Cat House Maintenance Fee of P20 good for 10 minutes.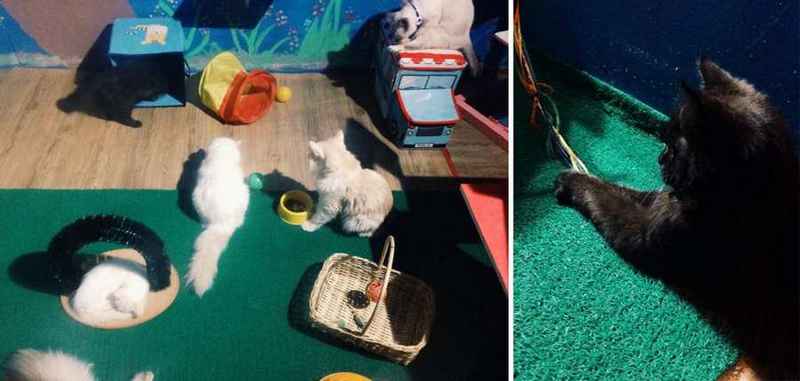 Before you can enter the cats' room, you need to change your footwear with readily provided sandals as part of keeping the cleanliness of the cats' room. And upon entering the room, you need to have your hands sprayed with rubbing alcohol as part of the MEOW Cat House Reminders. Other house reminders include in the point of view of cats:
Silence please
Don't Disturb us when we are asleep/eating
Don't carry us
Don't pull our tails
Don't play using your hand/foot, use cat toys
Don't feed us anything
Take picture without flash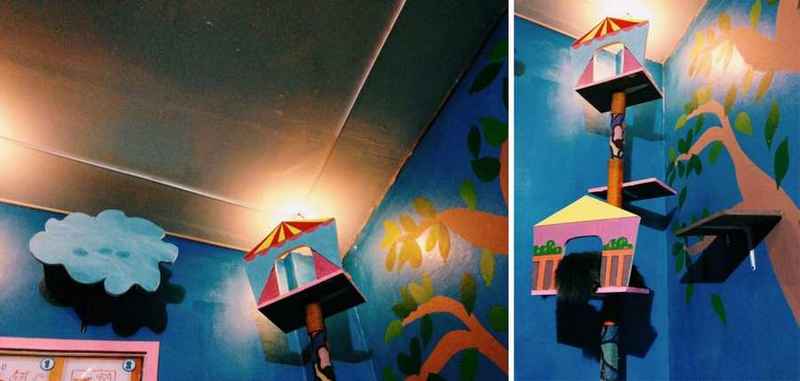 The Cat Zone is where you can find high breeds of cats which were named alphabetically. The following are their names:
Ash
Bloo
Clay
Donny
Elise
Fox
Gracey
Happy
Ice snow
Juicy
King Thomas
Following are the Meow Cat House Schedules from Mondays to Saturdays:
10:00AM – 11:00AM
12:00NN – 1:30PM
4:30PM – 5:30PM
6:30PM – 8:00PM
MEOW Resto is open Mondays to Saturday starting from 10:30AM to 9:30PM.
It is quite amusing to know that Cagayan de Oro is becoming a hub of themed restos. Now, we have a unique theme that both ignite the love for pet and food. Now, I'm wondering what could be the next hit in CDO. Stay tuned!