15 Feb

Give in to Your Cravings: Merienda Finds in Cagayan de Oro to Indulge in Today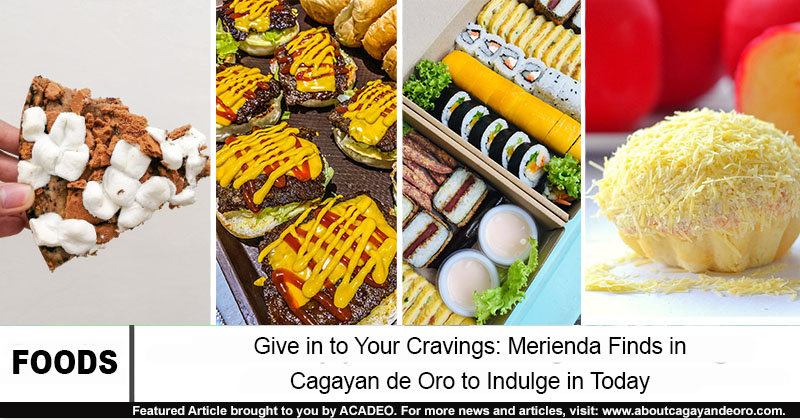 Fries. Milk Tea. Sushi. Yema Pastel. Craving for any of these or something else? Why don't you just give in?
The city of Cagayan de Oro has a lot to offer when it comes to food. Every corner, you will see a restaurant with "Come In" signage at their front doors. Even on the sides of the streets, stalls of siomai, fried peanuts, and "kakanin" are displayed.
Nowadays, as an effect of the COVID-19 pandemic, many home-based businesses have emerged. They made use of the internet to introduce their products to potential customers while they don't have a physical location in the meantime. By this, Kagay-anons are given no excuse to indulge in something, whether sweet or savory.
Speaking of something to indulge, what comes to your mind when hearing the word "merienda"? Did your mind show you the following?
Tempting Burgers
Location: 15-23rd Streets, Nazareth, Cagayan de Oro
Nothing beats old classic snacks like burgers. First introduced to people way back in the 19th or early 20th century, it stays a favorite snack for most people. Here in Cagayan de Oro, many restaurants have been offering burger sets paired with fries and drinks for Kagay-anons to enjoy.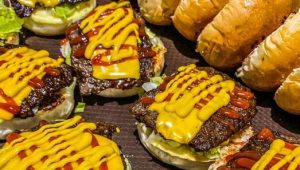 At Chase Burgers, you can order their signature dishes with just a few taps. PLUS, you are given the liberty to make your own burgers.
Fusion Sushi Rolls
Location: Bellevue Subdivision, Upper Carmen, Cagayan de Oro City
Foreign foods have gained popularity in the city recently. Let's take sushi as an example. When you search for sushi on Facebook, you will be overwhelmed with the number of businesses offering such. The reason for this is that Kagay-anons are becoming a fan of such a snack which can be enjoyed any time of the day.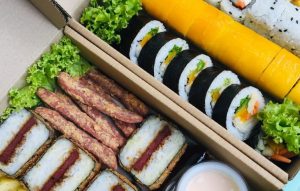 Get yours today from Oppa Rolls CDO with their sushi boxes filled with any combinations of kimbap, mango roll, cream cheese roll. musubi, and more.
Peculiar Cookie
Cookies are definitely a part of our childhood. Try to remember the very first cookie you had and compare it to the ones you see today, especially on social media. It is evident that cookies don't look the same way as before as they get new flavors and appearance as well. But what stays is the feeling we get when taking a bite of a single cookie. Nostalgic, right?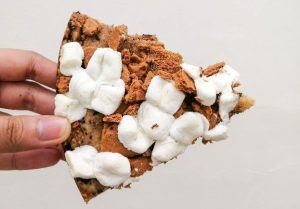 Abi's Pizookie wants you to reminisce your childhood days with them through their pizookies, their own take of baked cookies. Check them out as they are the very first pizookie business in the city!
Finger-licking Ensaymada
Location: 20-23rd Streets, Nazareth, Cagayan de Oro
A delicacy originally from Spain, ensaymada is a popular pastry among Filipinos and is mostly enjoyed during merienda time.
Here in Cagayan de Oro, ACADEO was lucky to find this home-based business which offers ensaymadas that come with fine flavors and different types of cheese. Called The Grateful Baker, they just recently opened their physical location, might as well check it out!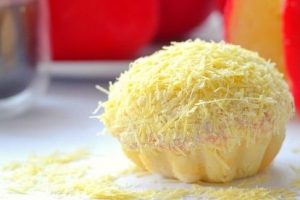 Don't have a website but want to be seen online? Get listed in our Cagayan de Oro directory!