15 Jul

Military Invades New People's Army Camp in Surigao del Norte!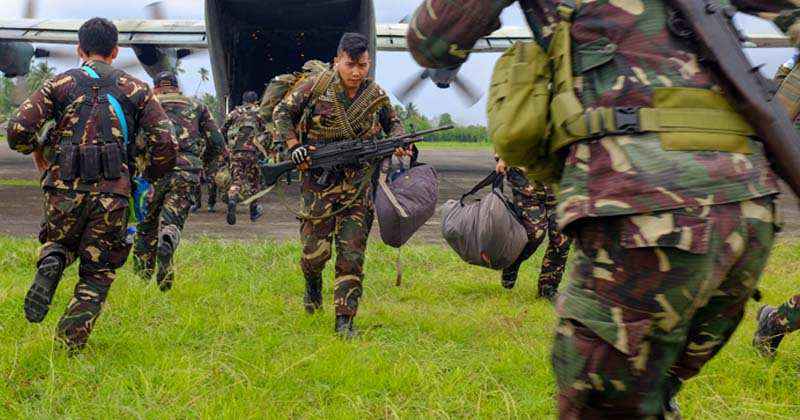 On Monday, July 11, the military's 30th Infantry Battalion invades a New People's Army (NPA) camp in Barangay Tinago, Malimono, Surigao del Norte.
The encounter with the rebel groups only lasted 10 minutes before the soldiers overrun of the camp according to the Civil Military Operations officer Lt. Ryan Layug of the 401st Infantry Battalion.
The camp is furnished with 15 bunkers that can house up to 60 people in it. Found there are 34 crude bombs, a gallon of antiseptic, and rain boots.
The rebels who abandoned the camp are now under hot pursuit by the military. Checkpoints are being set near the area and Hospitals were checked for possible wounded rebels who find refuge in them.