11 Aug

Mindanao-Wide Railway System is to be Funded by China!

The government of China proposed to fund the development of a Mindanao-wide railway system. They are willing to build-operate-transfer, government-to-government or public-private partnership contract with the Philippines just to establish this railway system.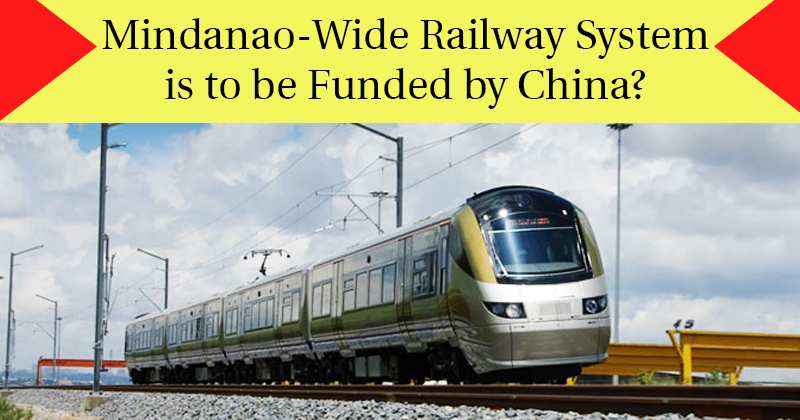 Serafin Ledesma Jr., businessman, the leader of a journalist team, conducted a study tour last month in Davao city. He then talked to the officials of the China Railway Corporation (CRC) about the development of a railway system in Mindanao.
CRC officials assured the Philippine party that the Chinese government is open to negotiating with regards to the implementation of the Mindanao Railway System (MindaRail) and put up a China-Philippine cooperation.
Ledesma said, "Mindanao Railway will interconnect Mindanao cities and provinces and will surely bring prosperity and peace to the island."
The assurance denotes well with the proposal represented in Senate Bill No. 137 filed by Senator Juan Edgardo Angara, that the development of MindaRail would have a capital fund of P1 billion, according to Ledesma. The bill also called for the foundation of an 11-person committee that will be appointed by the president to manage the operations of the railway system.
Ledesma stated, "But while Senator Angara's bill only include the Mindanao's northern rim, it is worth noting that the railway project should also include the Tagum-Davao-Digos railway connections as President Duterte has earlier espoused on his campaign sorties."
"With Duterte sitting as a president, his dream might have a better chance to evolve into pulsating reality with China. And China, under Pres. Xi Jinping, was aggressively pursuing its One Belt One Road (OBOR) initiative that was aimed at achieving connectivity and cooperation with countries all over the globe. By looking at its present commitments and projects in many countries in Asia and Europe, it is obvious that China does not make disputes or conflicts as hindrances in the attainment of its OBOR goals," Ledesma added.
A leading contractor that builds railways, roads, ports, and bridges all over China was under the China Railway No. 3 Engineering Group. Ledesma proposed this contractor to supervise the construction of MindaRail project as they have proved themselves capable in feasibility studies, engineering designs, provisioning to construction.
China's massive railway system was acknowledged by Ledesma as his team experienced the country's bullet train that ran at a 307-kilometer per hour from its trip from Beijing to Ningbo in Zhejiang province, it reduced travel time for the 1,600-kilometer journey from 30 to eight hours.